Maria Ferrer and Toxic come together to raise funds for cancer research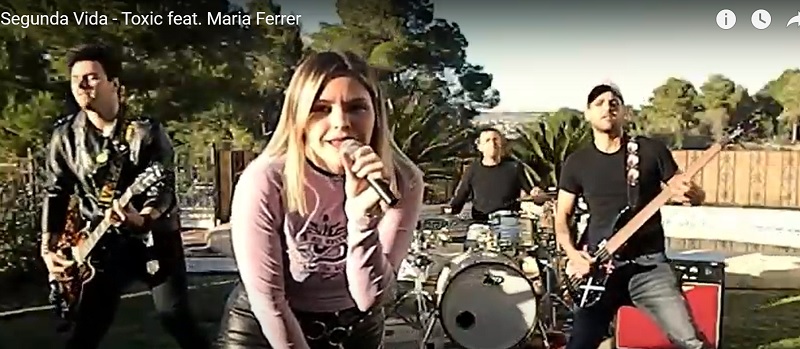 Wednesday 3rd February 2021 | CARLOS LÓPEZ (Xàbia AL DÍA)
María Ferrer continues to fight every day to raise cancer awareness and help in research against this disease. Her latest effort has involved local band Toxic who have produced a new charity single called "Segunda Vida".
Speaking to XAD, Ferrer explained that this single is the story of her fight against cancer, but she remarked that "it is also the story of all women who fight and have fought against cancer."
"This idea came after seeing them at a friend's concert," Ferrer said. She suggested they do something, and their collaboration gave rise to the song "Segunda Vida". The single was posted a few days ago on the group's YouTube channel.
"Now we need to reach 100,000 views" since from that figure, Ferrer said, "is when you start to charge a little." For this reason, she appealed to everyone who can to click on the video and view it, so that they can reach that figure as soon as possible. The activist stressed that all the amount collected will go to Incliva (Health Research at the Carlos III Health Institute) based in Valencia and that it focuses its activity mainly on the research of various types of cancer.
---
Click below to read this story in Spanish on Xàbia AL DIA

---