Police use drones to monitor compliance with COVID-19 measures
Equipped with cameras and PA systems, the aerial assets can monitor more areas of Xàbia.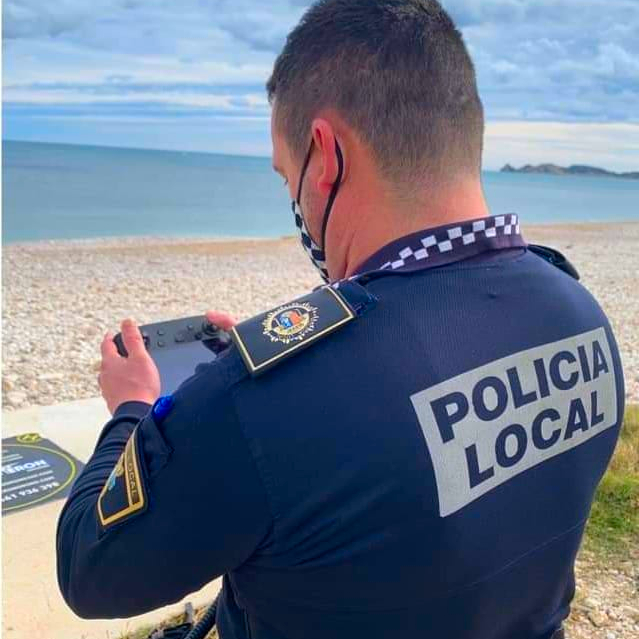 Wednesday 3rd February 2021 | MIKE SMITH
The Policía Local de Xàbia has incorporated the use of drones to assist officers and associated bodies in monitoring compliance with the measures put in place to try and halt the spread of the COVID-19 infection.
The drone, fitted with cameras and a public address system, is especially useful to monitor remotely open spaces and areas with difficult access, especially in a town such as Xàbia which have an extensive municipal territory, where it will assist the security forces to cover a greater area.
The drone was trialled last weekend to monitor beaches and promenades, advising members of the public by PA system if they were not wearing a mask as well as issuing warnings and dispersing people who were in groups.
The officers will continue to use drones during the crisis to verify compliance with all the health protocols on beaches and other open spaces.
---