Loreto Fiesta Commission recovers its 'Mig Any' celebrations on Saturday 2nd April
The event provides an opportunity for the Fiesta Commission to raise funds for the main fiestas in late summer.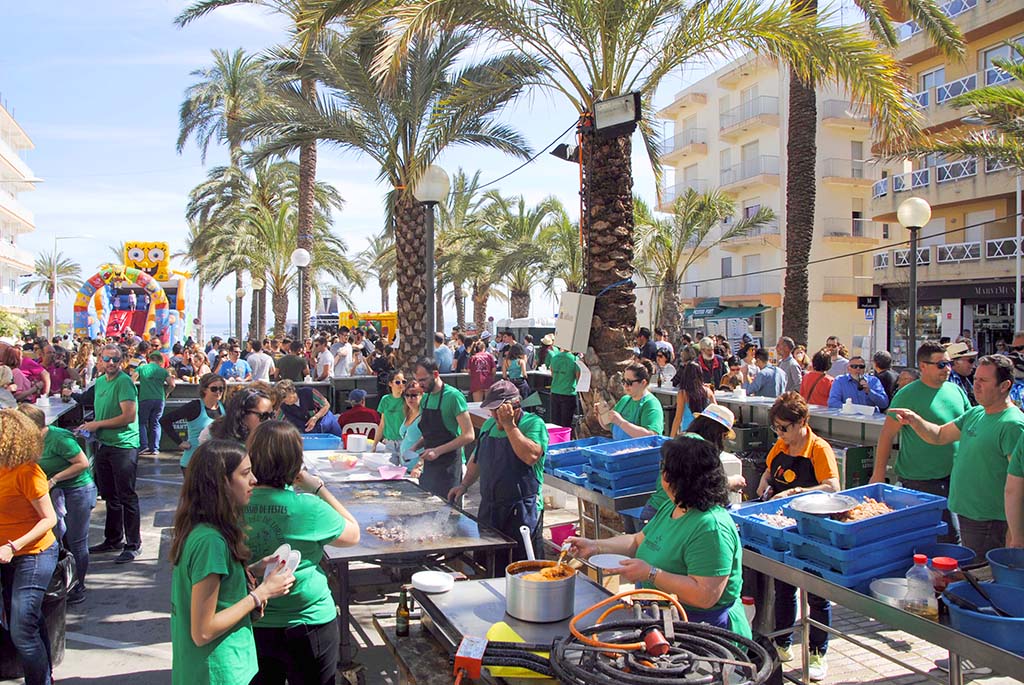 ---
Friday 18th March 2022 – Mike Smith
Source: original article – Xàbia AL DÍA
---
After an enforced break due to the ongoing pandemic, the conditions are now right for the Comissió de Festes Mare de Déu de Loreto to recover its Mig Any celebrations which mark the six month period between the popular fiestas in late summer that honour the patron saint of the port zone of Xàbia. It will be taking place on Saturday 2nd April, centred on a special bar zone that will be installed in the Paseo Jaime I in the heart of the port.
This special day has a very simple objective; to raise funds to maintain the level of quality of the festivities in August and September – whilst also providing a chance for the festeros to come together again after such a long time. And this is especially important for the commission since it hopes to able to properly mark the 125th anniversary of the fiestas of Mare de Déu de Loreto in person after having to settle for a symbolic commemorative programme last year.
However, the commission acknowledges that we're not yet completely out of the woods when it comes to the current health situation, and it has highlighted the official recommendation to wear a face mask outdoors and particularly the current obligation to wear one in crowded situations when it is not possible to maintain a safe distance between people. This has been communicated through its social media channels and on the official poster for the event.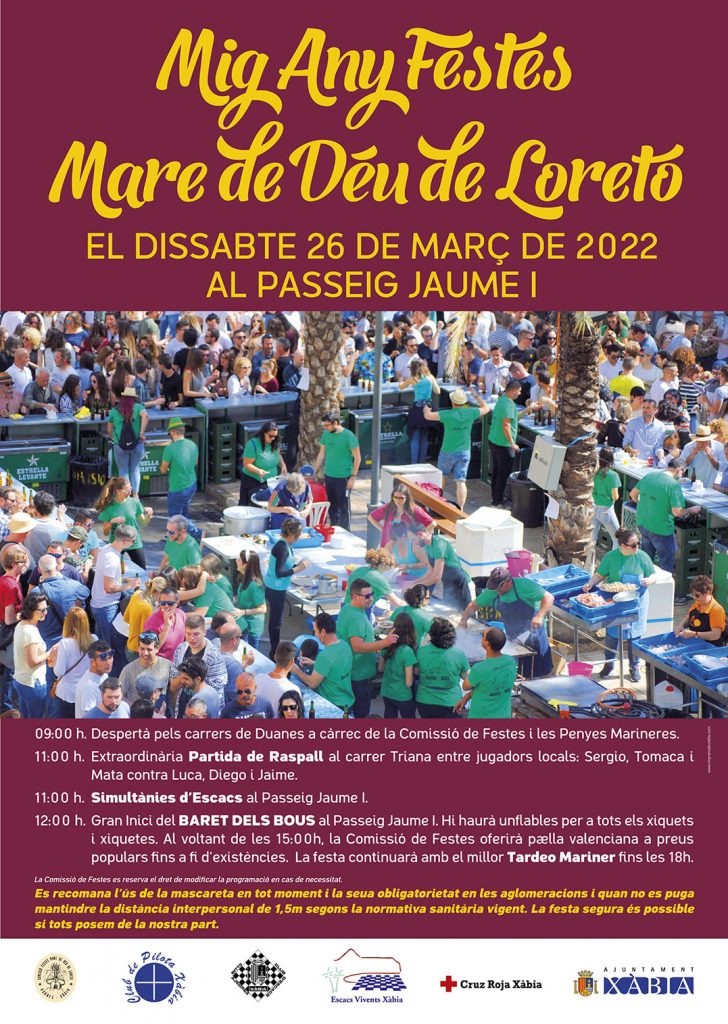 The Mig Any celebrations will kick off at 9.00am on Saturday 26th March with a traditional "wake-up" procession through the streets of the port, featuring the volunteers of the Fiesta Commission and members of the port penyas.
At 11.00am, there will be a simultaneous chess tournament on the Paseo Jaime I under the direction of the Club d'Escacs de Xàbia whilst Calle Triana will host a traditional Valencian pilota game of raspall that will put local players Sergio, Tomaca and Mata against Luca, Diego and Jaime, organised by the Club de Pilota Xàbia.
At 12.00pm, a flavour of the famous Baret dels Bous a la Mar will be offered in the Paseo Jaime I with drinks and food available whilst the little ones will be able to enjoy some fun in the inflatable zone. At around 3.00pm, the Fiesta Commission will be offering delicious plates of Valencian paella to everyone at popular prices.
The fun will continue throughout the afternoon in what the Fiesta Commission has dubbed "Tardeo Mariner" until 6.00pm when everything will come to an end and everyone's mind will switch to making preparations for the fiestas of late summer.
Related Link
---
---