Local police officers attend to man who suffered severe work accident
The officers were able to use a tourniquet, standard issue after receiving appropriate training, to stem significant blood loss.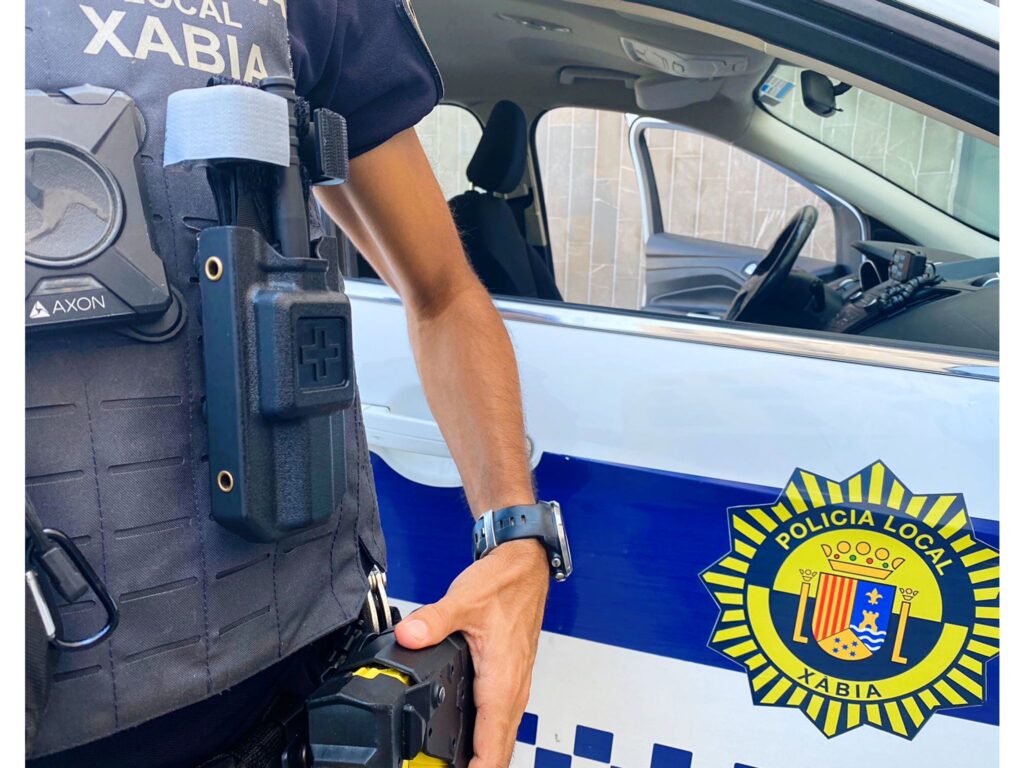 Wednesday 10th August 2022 · Mike Smith
Source: Ajuntament de Xàbia
Local police officers carried out an emergency tourniquet on a man injured in an accident yesterday when a garden worker working in an urbanization suffered a fall from some ladders and the pruning shears pierced his leg. The local police unit was the first to arrive on the scene and found the man with a severe wound of approximately 15 centimetres and suffering significant loss of blood.
The officers were able to administer immediate first aid, using a tourniquet which they carry on their utility vests as part of their crew equipment. They were joined by a doctor who is spending his vacation in the urbanisation who was alerted by residents and together they managed to stabilise the wounded man until the arrival of the SAMU ambulance that transferred him to hospital.
The Local Police has pointed out that all local police officers in Xàbia regularly carry out exercises and instruction in tactical medicine as first responders through training courses and, once this training is completed, they receive an individual professional tactical tourniquet. This is a fundamental health tool in the first moments of wounds with abundant blood loss and in some cases in can mean saving the life of the injured person whilst waiting for paramedics to arrive.
---

---