Alicante invests 38,906 euros to improve energy efficiency in Xàbia
Improvements have been made to public lighting as well as the installation of recharging points for electric vehicles.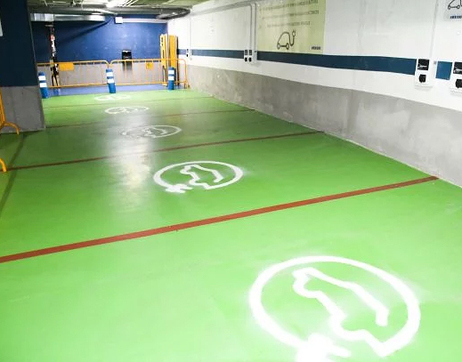 Tuesday 9th August 2022 · Mike Smith
Source: Ajuntament de Xàbia
Xàbia Council has received a grant of 39,906.28 euros from the Alicante Provincial Council as part of the 2019 Provincial Energy Plan for actions that reduce environmental impact, financial support that has been invested in a series of small projects that will improve sustainability and energy efficiency.
These include the installation of six recharging points for electric vehicles in the underground car-park at Portal del Clot, mainly for use by the municipal fleet of vehicles. In addition, several investments have been made to improve public lighting, including the replacement of street lamps with LED technology in Calle Requeret, Calle Garsa de Mar, Calle Falzía and Carretera de la Guardia.
These actions aim to improve energy efficiency and reduce the environmental impact in order to comply with the commitments in terms of climate and energy established of the Covenant of Mayor's to which Xàbia Council and the Alicante Provincial Council belong.
The Covenant of Mayors is a European co-operation movement involving local and regional authorities which have voluntary committed to increase energy efficiency and the use of renewable energy sources in their territories, thus supporting the EU 20% CO2 reduction objective.
---

---