CB Joventut Junior men's team secures place in promotion phase for regional category
It is a historic achievement for a side that should have begin the season in a local category but was offered a place at Preferente level.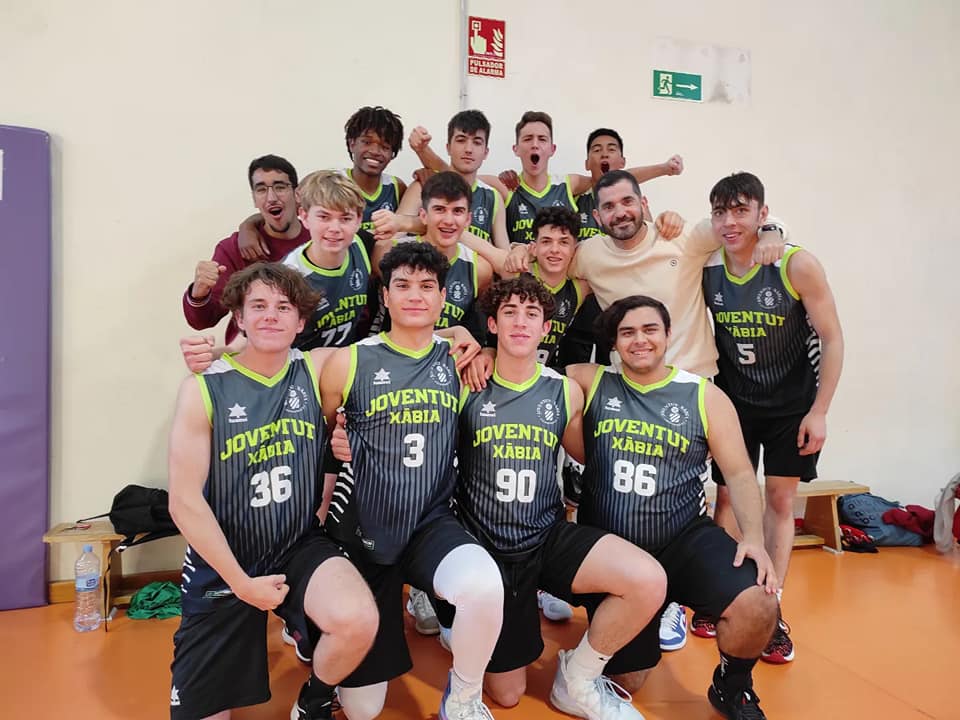 ---
Thursday 21st April 2022 – Mike Smith
Source: original article – Xàbia AL DÍA
---
The Junior men's team of CB Joventut Xàbia, which is sponsored by the local company Exca-Jávea, has qualified for the promotion phase to the Regional category, the highest competition level in the Comunidad Valenciana.
The club announced the new on their social media after the team they had to face to reach the promotion phase forfeited playing the match. The rules meant that victory was given to Xàbia and they managed to secure second place in the league with one round of games left to complete.
The club explained that it is a "historic achievement" for this team that began the season with a place in the local category, but was given the opportunity to play at the Preferente level, thus demonstrating "that their level of play was consistent with the category ".
This is the result of great work "by all the players and the coach" to achieve something "totally unthinkable" when training began in August last year.
The first leg of the promotion phase tie will be played on the weekend of May 7th and 8th with the second leg on the weekend of May 14th-15th.
---
---