IROX calls for protection of great underwater rock that rises off the coast of Xàbia
Located just over five kilometres off Cap de la Nau, the Rock is 110m high and covers 48 square kilometres.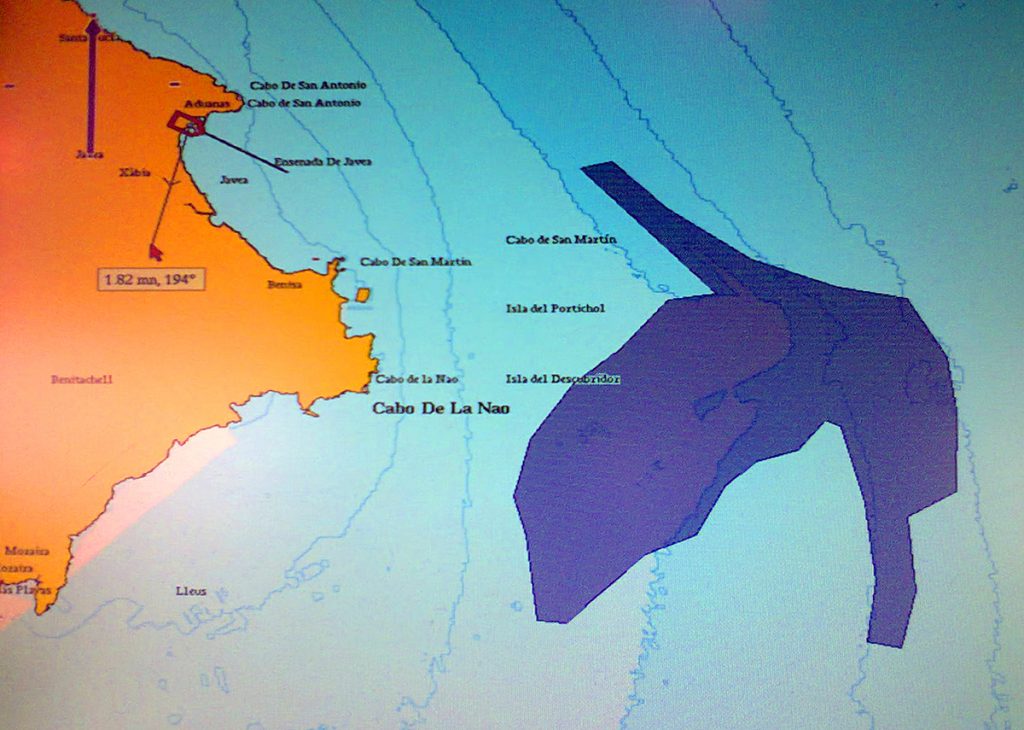 Monday 1st March 2021 | ALVARO MONFORT (Xàbia AL DÍA)
The Oceanographic Research Institute of Xàbia (IROX) has recently presented the first scientific study carried out on the unique underwater geological formation known as 'La Roca dels Felius', another example of the immeasurable wealth of the seabed that is continuously revealed as an immense bastion full of a great unique biodiversity.
Located just over 5.5 kilometers (3.5 miles) in front of Cap de la Nau, this "small" rock is 110 meters high at its deepest part and 48 square kilometres. Its top is 60 meters deep and in its lowest part it houses impressive reefs of red gorgonians, a variety of coral typical of temperate waters that serve as a refuge for rock fish and shellfish, among other types of flora and fauna.
However, this underwater tower has long been threatened and affected by excessive trawling that has even contributed to reducing its height. Aware of this reality and with the intention of preserving its great ecological value, IROX and the sailors of the area have joined forces to carry out the study that is already on the way to the Secretary of Fisheries of the Ministry of Agriculture, Fisheries and Food. The purpose: to declare its environment as a marine reserve of fishing interest.
The proposal of the IROX and the fishermen includes the creation of an exclusion polygon for trawling with the placement of artificial reefs in the two areas where the Rock has cracked. Also, the regulation of artisanal and recreational fishing, with the limitation of nets and the establishment of closed areas in which it is not possible to fish for a minimum of 6 months and the need to have a license to do so.
This control over the Rock would be carried out, jointly, between all the affected entities of the Marina Alta region and the collaboration of the sailors who work in their environment. Finally, it should promote regular scientific research to verify that the measures carried out are being effective and the evolution and growth of the species that inhabit the promontory.
The IROX study has been carried out with the collaboration of the fishermen's associations of Xàbia, Calp, Dénia and Moraira; the municipalities of Xàbia and El Poble Nou de Benitatxell, the public water company AMJASA, the boats El Gary de Xàbia with Rafa Serrat and Noguera de Moraira; among other sailors and individuals.
---
Click below to read the original article in Spanish on Xàbia AL DÍA

---