Almost all student bubbles in Valencian schools ended the month without incident
The number of classrooms which have been forced into confinement is at its lowest level since the school year began.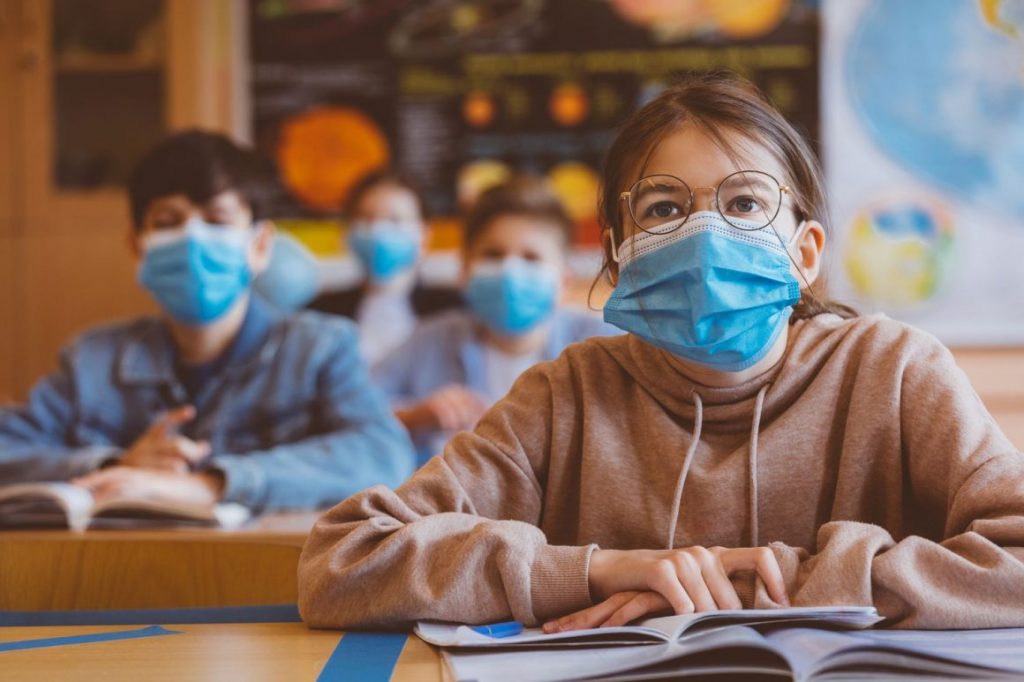 Monday 1st March 2021 | MIKE SMITH
Of almost 47,000 student bubbles that exist in public funded schools and institutes in the Comunidad Valenciana, 99.8% completed the week February 22nd to February 26th with face-to-face teaching without incident. And of the 1,845 educational centres that form the Valencian education system, 96.3% have concluded the week without a single confined classroom.
The number of confined student bubbles has dropped to 48 in 34 education centres, a decrease of 20 on the previous week which represents a 29% reduction in the rate of new confinements. This is the second lowest number since the start of the school year.
A total of 154 student bubbles in 95 educational centres have moved out of confinement and this is the fifth consecutive week in which the confinement of classrooms has exceeded preventive isolation. A total of 60 student bubbles in 35 educational centres remain in confinement.
Thus, the total number of confined student bubbles across the Comunidad Valenciana at the end of last week stands at 108 classrooms in 69 education centres, a decrease of almost half compared to the previous week (214) and the lowest number since the 2020/2021 school year began last September.
Of the 818,644 students in Infants, Primary, Secondary, and Further Education, there is a total of 0.2% of active positive cases, 1,315 students. With regards to teachers, of the 78,434 in the Valencian education system, 0.3% are currently active positive cases, a total of 228 teachers.
Alicante
Of the 638 education centres in the province of Alicante, 96.9% do not have any confined students bubbles. There are 20 centres which have 40 confined bubbles between them, so 99.8% of nearly 16,700 student bubbles are receive face-to-face teaching as normal.
During the past week, 15 student bubbles in 12 education centres have been confined, 44 bubbles in 35 centres have been released from confinement, and 25 bubbles in 8 centres remain confined.
Of the 297,281 students in the Alicante region, there are 526 active positive cases (0.2%), whilst there are 99 teachers from 27,794 employed in the region who are active positive, representing 0.4% of the teaching staff.
---
Information Source
Press Release – Generalitat Valenciana
---