Inter-School League resumes to promote sailing among schoolchildren in Xàbia
The two week event will be taking place between June 28th and July 11th with all required health protocols in place,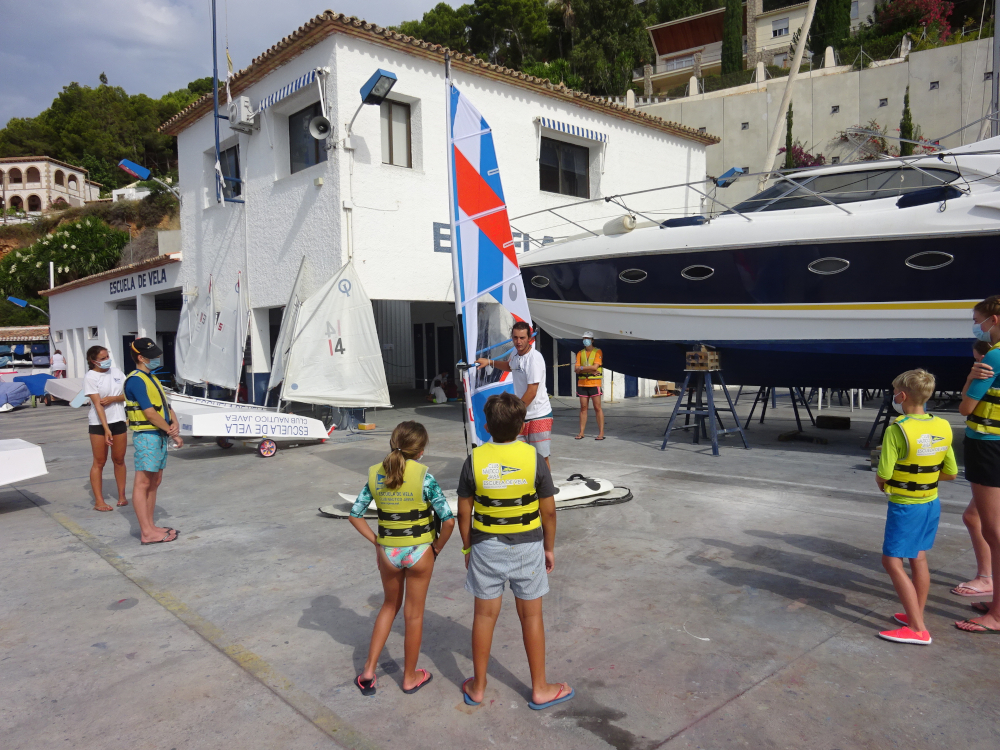 Wednesday 12th May 2021 – PRESS RELEASE with Mike Smith
---
Normality is gradually returning to Club Náutico Jávea after more than a year of stalled activity due to the COVID-19 pandemix. The club has announced that it has prepared a new edition of the Inter-School League, an initiative to promote the sport of sailing to the schoolchildren of Xàbia.
The Inter-School League, which has the support of the Department of Sports, will be taking place between June 28th and July 11th and is open to schoolchildren aged between 10 and 14 years. In those two weeks, the young people will be able to get closer to the sea, learn about the different sports such as sailing, paddle surfing and kayaking, increase their awareness of the marine environment, and enjoy the great bay of Xàbia.
And one of the new additions to this year's event will be the opportunity for young people aged between 14-18 to try out the traditional Valencian rowing of 'falutxo'.
The event will observe all the required health protocols to prevent the spread of the coronavirus, and most of the activities will be carried out in the open air.
---
Information Source

---