Huge trailer blocks main street in the historic centre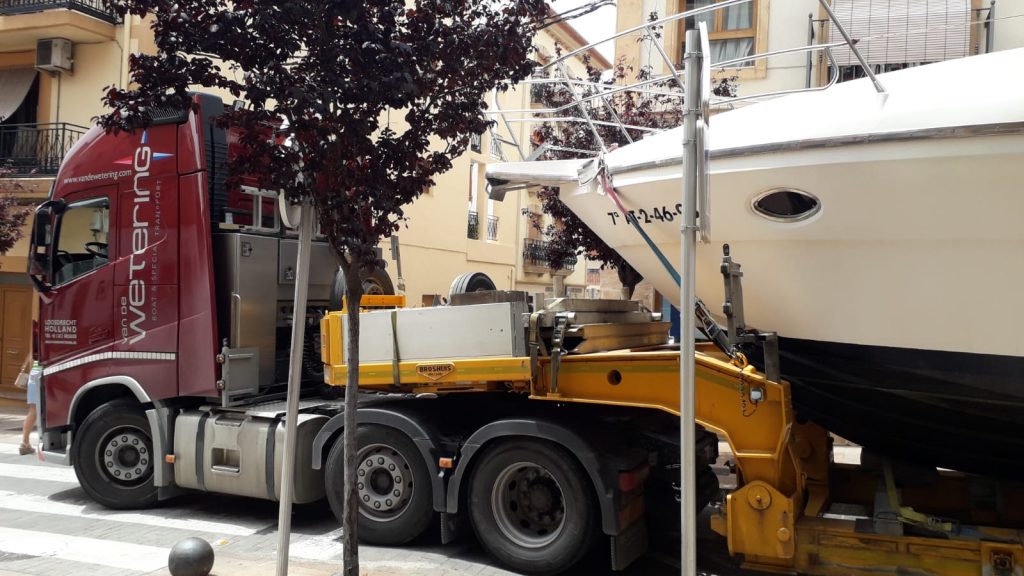 Thursday 27th May 2021 – XÀBIA AL DÍA with Mike Smith
---
A huge trailer has become stuck on Avenida Príncipe de Asturias, the main street in the historic centre which runs from the post office square down to the Placeta del Convent, and forced the closure of the road. The local police have been called to determine how to free the vehicle.
The lorry is of Dutch origin and loaded with a yacht and has become stuck just before the junction with Calle Buen Aire.
Residents and businesses in the area have told XAD that the blockage is a consequence of the redevelopment work undertaken a few years ago which narrowed the road and prevent the passage of large trucks such as the one that has got stuck. There are signs on Avenida Juan Carlos I at the junction with Avenida del Pla which states that large vehicles are not permitted to use the road to the old town but it would appear that the driver ignored them, possibly relying on GPS navigation equipment.
UPDATE: The vehicle managed to reverse back up to the junction with Carrer Virgen de los Angeles where it headed up the the roundabout on the Dénia road.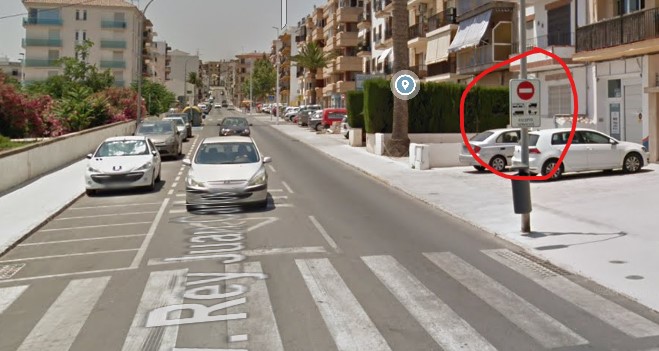 ---

---