Guardia Civil arrests Xàbia resident for theft of 155 butane and propane bottles
The British national stole bottles worth up to 6,200 euros from location across the Marina Alta.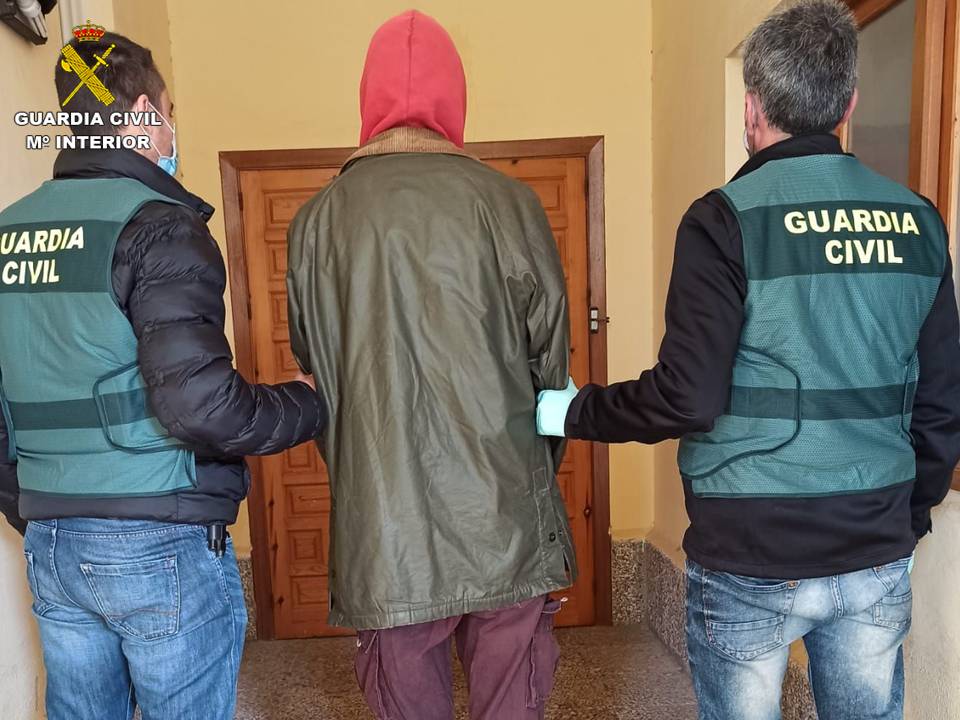 ---
Monday 7th February 2022 – XÀBIA AL DÍA with Mike Smith
---
The Guardia Civil in Alicante, within the framework of Operation Bytah 2021, has arrested a man of English nationality and a resident of Xàbia as the alleged perpetrator of twelve crimes of robbery with force and one of theft of motor vehicles. The events took place outside petrol stations, hardware stores and supermarkets in the towns of Xàbia, EL Poble Nou de Benitatxell, Teulada-Moraira and Pedreguer.
The thefts began in the second half of October 2021 and they all coincide in the same modus operandi: always at dawn and taking advantage of the closing of the shops. The alleged perpetrator forced the padlocks of the cages in which the bottles were stored, removing a total of 150 butane and 5 propane with an approximate value of more than 6,200 euros.
Given the danger of the stolen product, the Xàbia Research Area, supported by the Moraira-Benissa area, began an investigation in this regard. After analyzing the information collected in the investigation, the license plate of the vehicle used in the robberies was verified, as well as its usual driver. After these investigations, on January 20th he was arrested.
As a result of the exploitation of Operation Bytah 2021, 5 butane cylinders and cutters with which the locks were forced have been seized. The detainee, after the police proceedings, has been placed at the disposal of the Investigating Court No. 2 of Dénia, which has decreed his release on bail and the withdrawal of his passport as a judicial measure.
---
---

---