Green flag flies again above the Arenal beach as bathing is permitted
GVA tests have confirmed that the contamination detected at the beginning of the week has disappeared and the water is safe for bathing.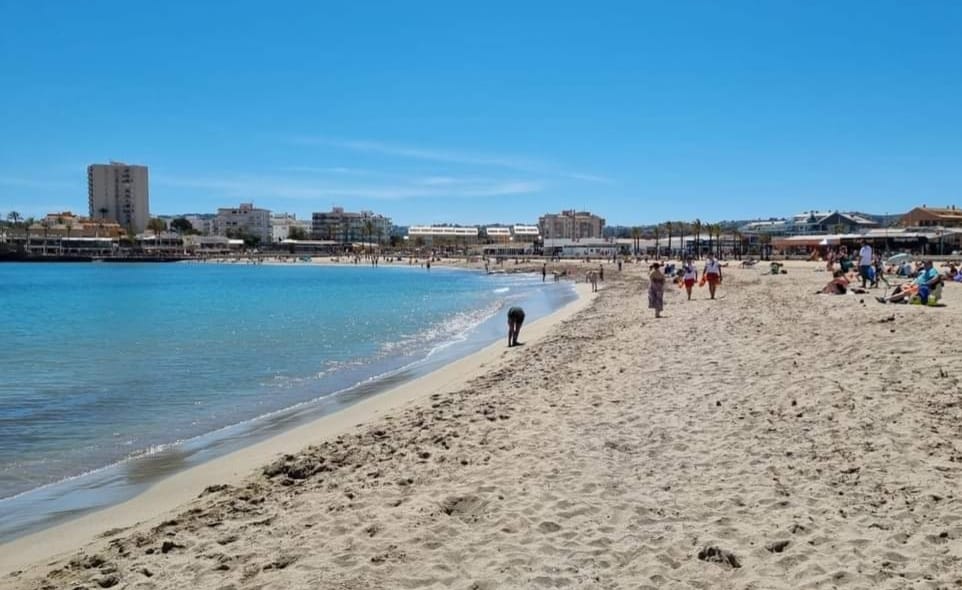 Thursday 28th July 2022 · Mike Smith
Source: Ajuntament de Xàbia
Bathing at the Arenal beach is permitted once again. The General Directorate of Water (DGA) has confirmed that it has closed the episode of contamination detected in the waters off the popular beach, describing it as a "short-term" incident, and consequently the local council has immediately given instructions to re-open the beach for bathing.
The DGA has certified that the tests that it carried out yesterday (Wednesday) have confirmed that any trace of discharge has disappeared and that the water is once again suitable for bathing. Once written authorization was received by the town hall, lifeguard personnel were instructed to raise the green flag once again and the normal rhythm of the beach is gradually returning to normal.
The local council has issued a statement regretting the inconvenience to bathers and beach users of the Arenal over the past couple of days that the beach has been closed as well as the negative impact of the tourist image of Xàbia, adding that it reserves the right to take the necessary actions to clarify what happened.
---

---