More than 100 hospitality venues in Xàbia join campaign to promote glass recycling
More than a third of all glass containers put into circulation in Spain are used during the busy summer months.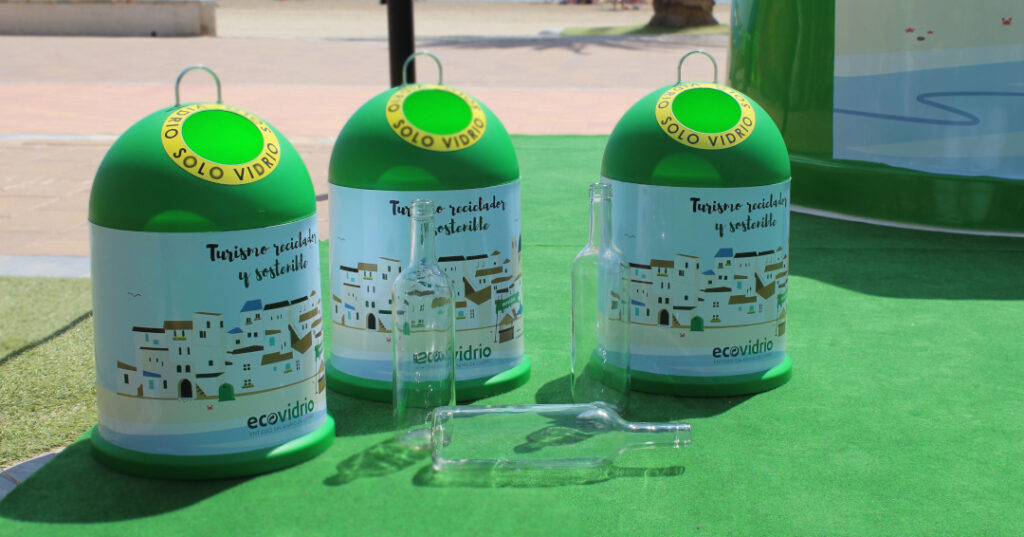 Thursday 28th July 2022 · Mike Smith
Source: Ajuntament de Xàbia
A total of 113 hospitality venues have joined the town hall in Xàbia in participating in the third edition of the Movimiento Banderas Verdes, an initiative promoted by Ecovidrio, a non-profit organisation responsible for managing the recycling of all glass packaging waste in Spain, to reward the efforts of the local sector in coastal towns during the summer months.
Click here to learn more about EcoVidrio >
Some 39 municipalities across the Comunidad Valenciana have signed up for the initiative which, together with the business community, aims to raise awareness and increase levels of selective collection of glass packaging, such as beer and wine bottles, jars and other small glass containers, and mobilise the hospitality sector to achieve the distinction of a 'bandera verde'.
The campaign will run until August 31st and includes actions to respond to the notable increase in the generation of glass packaging waste in coastal areas caused by summer tourism. A third of all glass containers put into circulation in Spain are used during the high season and more than half of that total is used by the hospitality sector, therefore their involvement is key to generation a real transition towards a more sustainable future.
In order to encourage the hospitality venues to participate, EcoVidrio is increasing the number of green collection igloos and offer a totally free collection service. Two mini igloos will also be raffled to the public to encourage recycling at the domestic level.
Click here to learn more about what can go in the green collection bin >
---

---