Great results for CN Jávea's board and 420 fleets in CV Olympic Week
José Luis Boronat and the pair Kevin Lenis and Nando Puig climbed to the top of the podium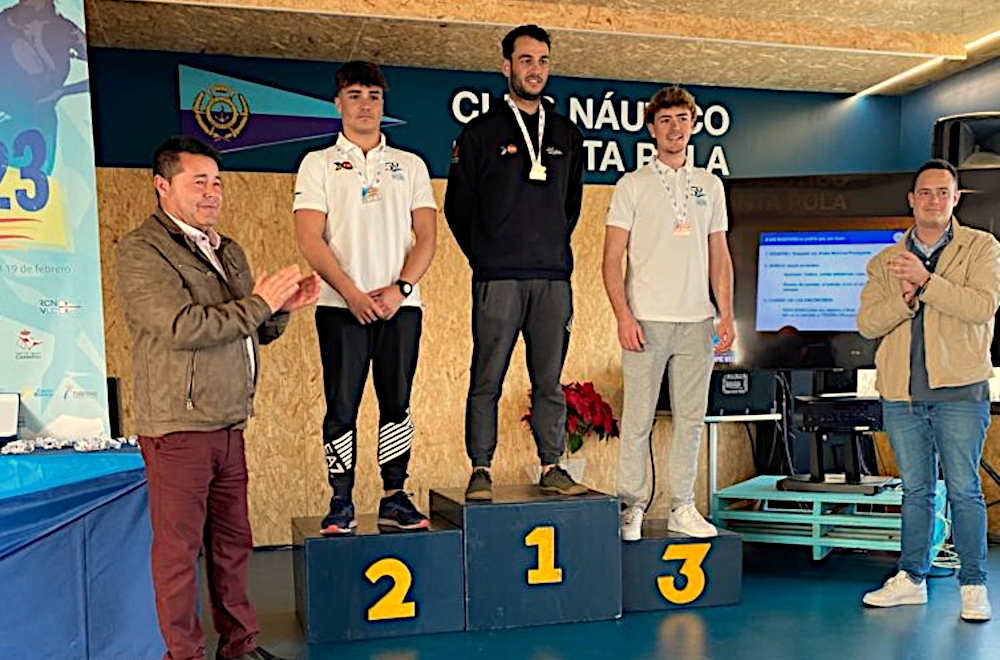 Tuesday 21st February 2023
Mike Smith
The board and 420 dinghy fleets of Club Náutico Jávea achieved great results in the second weekend of the CV Olympic Week with five sailors who claimed the top positions on the podium for the racing that brings together the sailing elite in the Comunidad Valenciana.
The board fleet was based at the facilities of Real Club de Regatas de Alicante, where Noor Saidi, Pablo Momparler, Arnau Muñoz, Julia Martínez and José Luis Boronat Roda participated. The girls achieved the best positions, Noor Saidi was first in the women's and fourth overall in Bic Techno sub17, while Julia Martinez was first in women's and third overall in Bic Techno 293. Arnau Muñoz was ahead of her who he was second overall. In Bic Techno sub15, Pablo Momparler was the third overall whilst José Luis Boronat Roda was seventh in class R.
The Open Foil class racing was held at Club Náutico de Santa Pola and José Luis Boronat was the best, with five of the seven heats meaning that he could claim first spot.
In the 420 dinghy sailing, the best were the pair from Club Náutico de Jávea, Kevin Lenis and Nando Puig, who managed to be first in three heats whilst in the women the first were Arantza Reig and Lucy Crosbie (third overall) whilst the pair Ángel Poveda and Joel Ferrer took sixth and Amelia and Elspeth Baket were seventh overall and third in the girls.
---
---