Graffiti appears across the historic centre of Xàbia
Mayor José Chulvi expressed his anger on social media: "once again we are embarrassed by the tags of those who never try to compensate for their insecurities."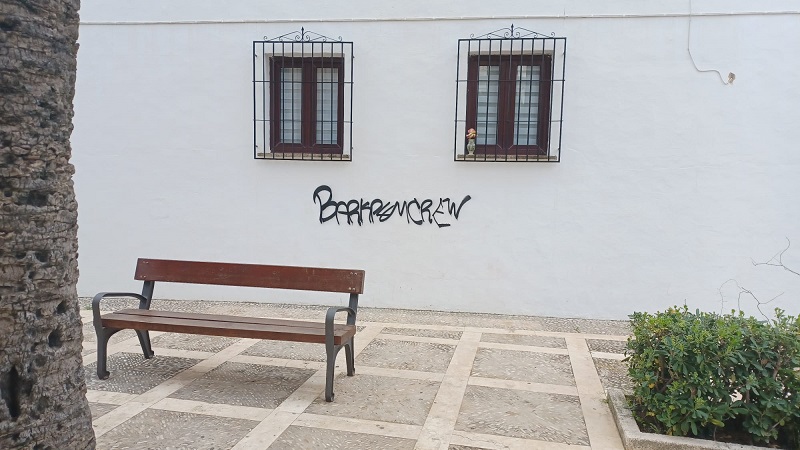 ---
Tuesday 12th April 2022 – Mike Smith
Source: original article – Xàbia AL DÍA / Facebook: José Chulvi
---
This week, graffiti has appeared in various spaces of the historic centre of Xàbia, both municipal and private.
The square of the Tosquero master Vicente de Gracia, the facade of a house near this square as well as one of the panels with tourist information that are next to the most important monuments, such as the Mercat Municipal and the Central Cinema, have been defaced by graffiti or stickers.
Mayor José Chulvi expressed his disgust on his FB profile: "This week -again- we are embarrassed by the tags of those who never tire of expressing their childish egocentricity in public or private goods and spaces, to spit their ignorance on the collective heritage, of those who try to compensate for their insecurities and frustrations by despising everyone's effort and money. This is what I read in those tags: not art, not effort, not even rebellion".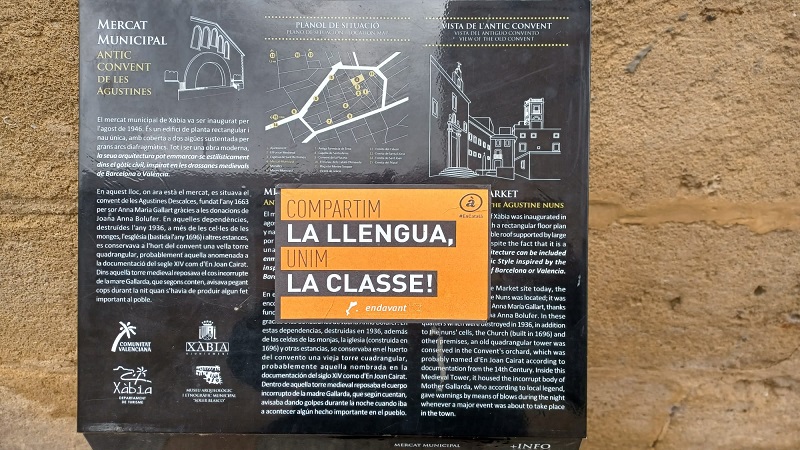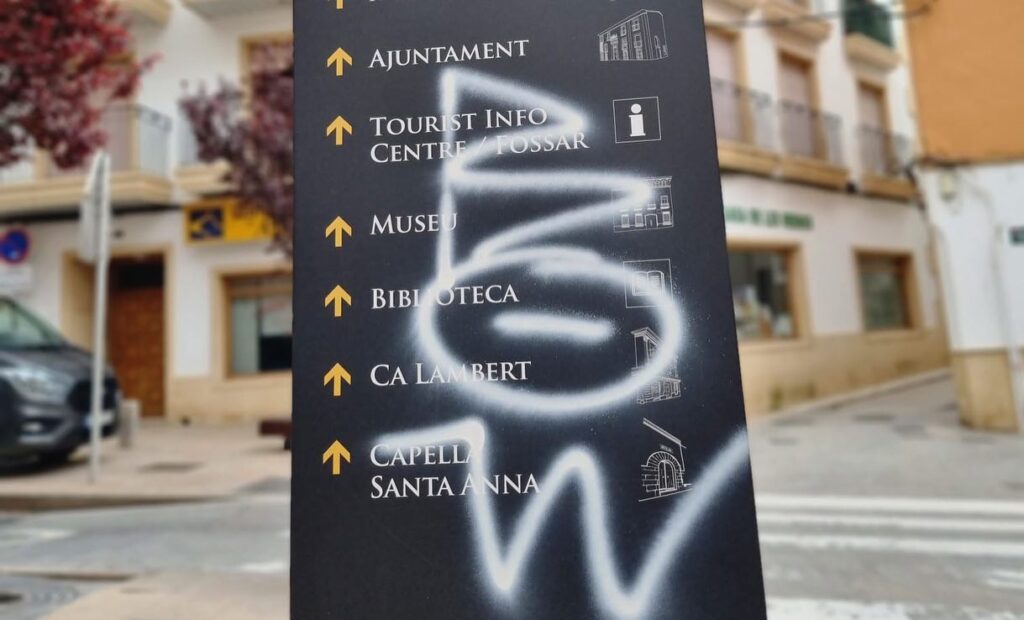 UPDATE: Councillor Quico Moragues posted on social media: "After the acts of vandalism in recent days meaninglessly damaging the information posters, the staff of the tourism department has worked hard to clean them and return to normal so that visitors and citizens can enjoy them again. From here, my thanks."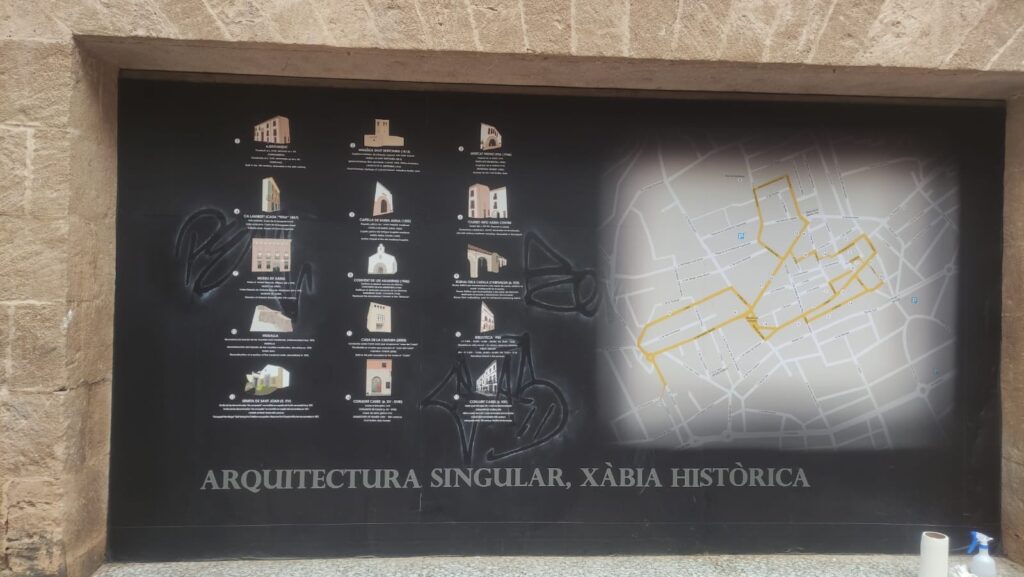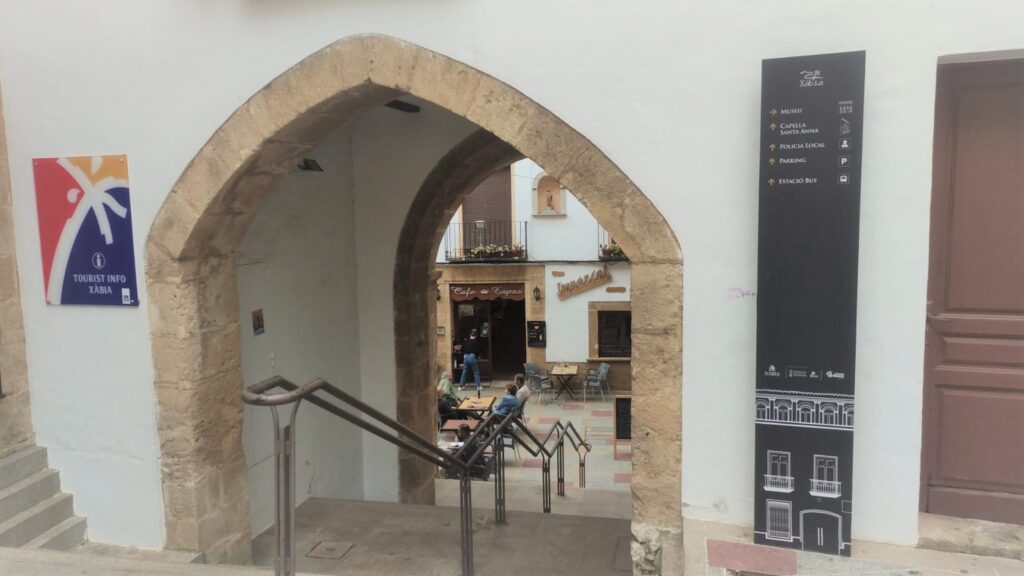 ---
---