Flowers fill the port with delightful colour as the Moors & Christians participate in the offering to Sant Jaume
The filà Al-Tarik's wins in the first paella contest held by the Junta de Festes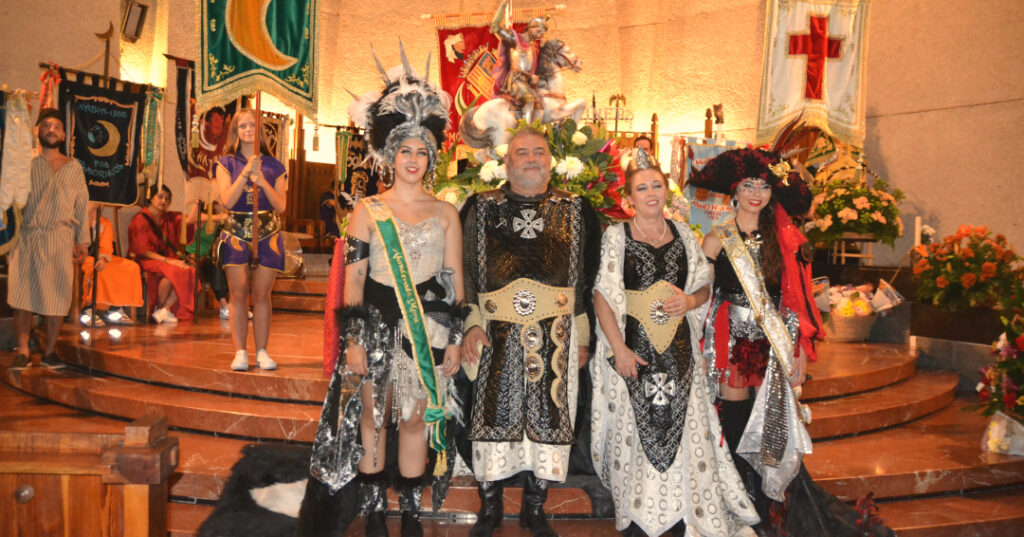 Thursday 21st July 2022 – Mike Smith
Source: Junta de Festes de Moros i Cristians de Xàbia
The troops of the Moros i Cristians de Xàbia faced the intense heat of a hot summer evening to become fully settled in the heart of the port zone of the municipality. The traditional flower offering to to Sant Jaume marks the beginning of the big days of the this popular fiesta that will intensify until they culminate with the victorious passage of the Captaincy of the Filà Ballesters in the spectacular Gala Parade on Sunday.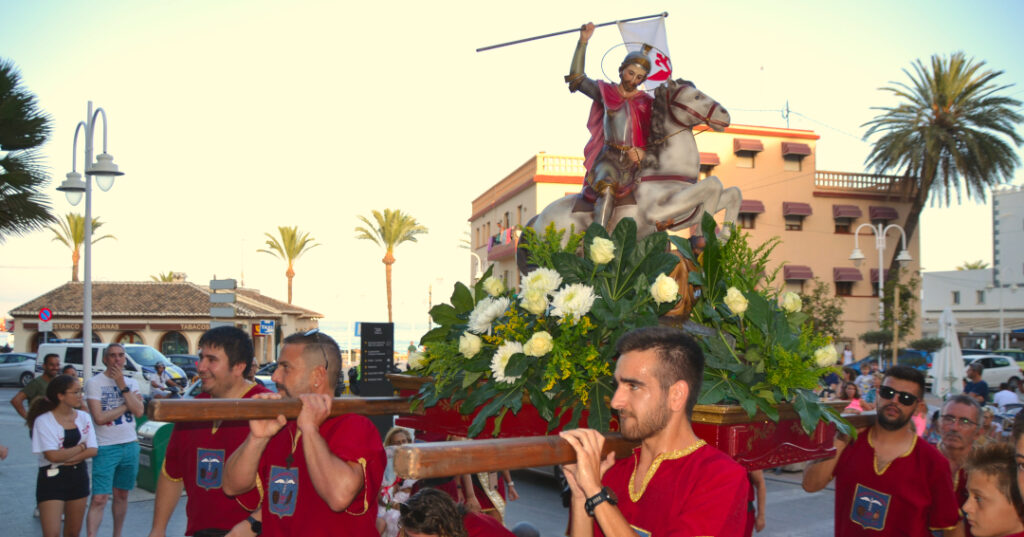 The offering of flowers to the patron saint of the festivities is also a show of generosity on the part of the groups that, either before or during the act, in addition to their flowers, offered a solidarity donation for the benefit of Cáritas de Nuestra Señora de Loreto. In addition, the return of this celebration after a two-year hiatus could not have been more special since it has had the participation of the standard bearers for both sides from the history of the fiesta as part of the commemoration of the institution of the figure of the main ambassadors of the party back in 1997.
Dressed in their djellabas and wearing their sashes, the women who have led the fiesta over the years started the procession following the image of the patron saint of the festival that was carried on a pilgrimage by members of the Filà Capitana 'Ballesters'. Their entry into the parish church was met with great excitement and they were received with applause recreating a unique picture on both sides of image of Sant Jaume.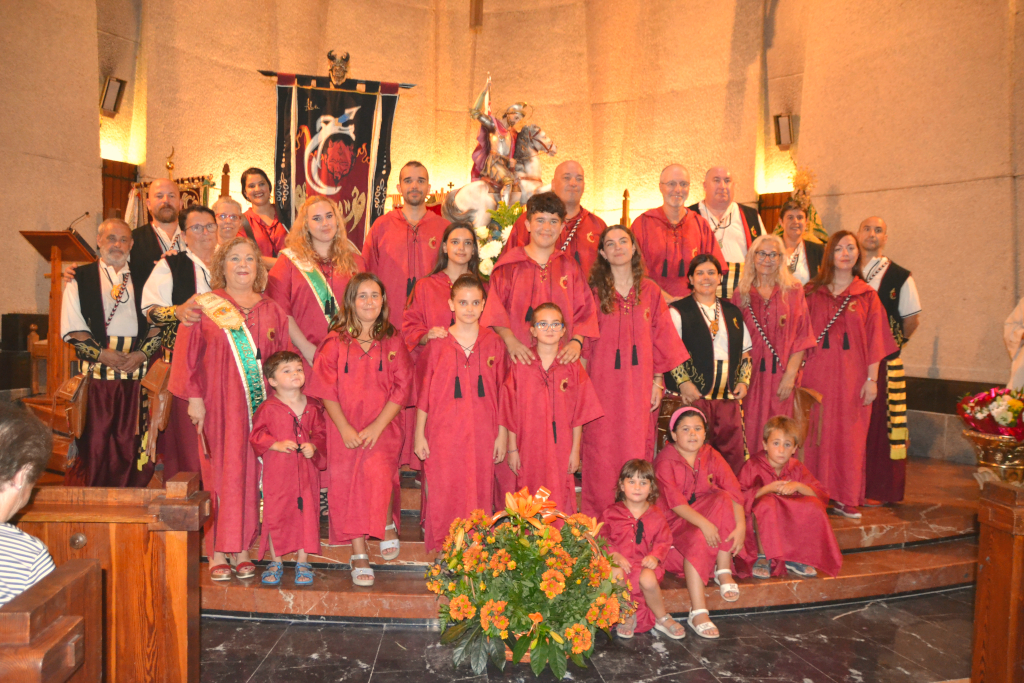 Different municipal commissions have also joined, such as those of La Casa de Andalucía, Brotherhood of Jesús Nazareno, Comissió de Festes Mare de Déu de Loreto and Fogueres de Sant Joan. The Filà Capitana 'Ballesters', led by Florencio Mata Crespo and Rosa Catalá Torres, was the last to enter the church and, after them, the standard bearers of this edition, Lucía Llidó Vallés and Carla Llidó Bertolín, who were all received with more great applause.
Paella Competition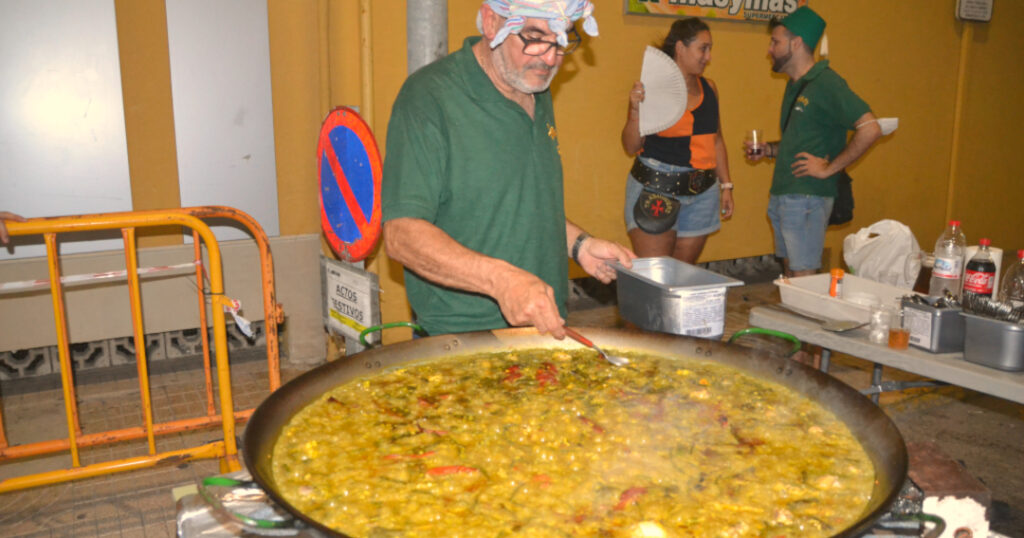 The traditional post-offering community dinner was held in the heart of the port zone and it included a novelty with the celebration of a paella contest among the filaes xabieras. Starting from the same food base courtesy of SUMA Supermarkets, each troop prepared its best version of the mythical dish of Valencian gastronomy.
The jury, made up of the president of the Junta de Festes, Rubén Femenia, the standard bearers and the Ballesters Captains decided that the Filà Al-Tarik's would be the winner of this first edition with 9 points and a prize of 300 euros. In second place, the all-female Filà Xibia obtained 7 points and 200 euros whilst in third place, Filà Faciners gained 5 points and 100 euros.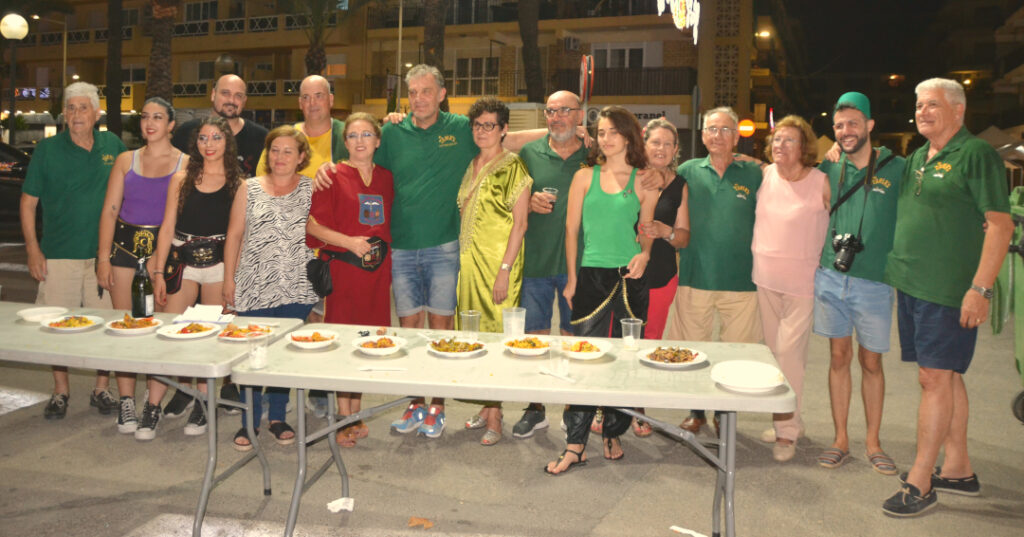 ---
Photo Gallery
Photos by Fay Hughes (javeamigos.com)
---

---