Xàbia falls under Moorish control after beach invasion
The symbolic beach landing was followed by the surrender of the castle in Avenida Jaume I.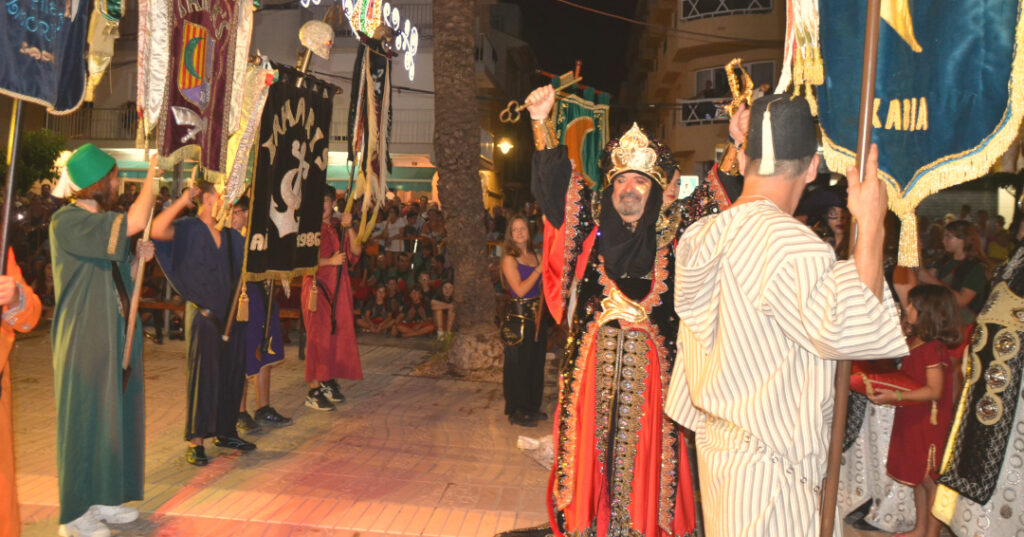 Sunday 24th July 2022 – Mike Smith
Source: Junta de Festes de Moros i Cristians de Xàbia
On Thursday evening, the relative peace and quiet of the port zone of Xàbia was broken by the thunderous retort of the blunderbuss as the Moorish troops staged their symbolic invasion – el desembarco – as part of the Moros i Cristians de Xàbia celebrations which not only remind us of the 781 years that the Iberian peninsula was influenced by Islamic invaders but also of the Barbary pirates from the coast of North Africa who terrorized coastal communities along the eastern seaboard of Spain right up until the 18th century.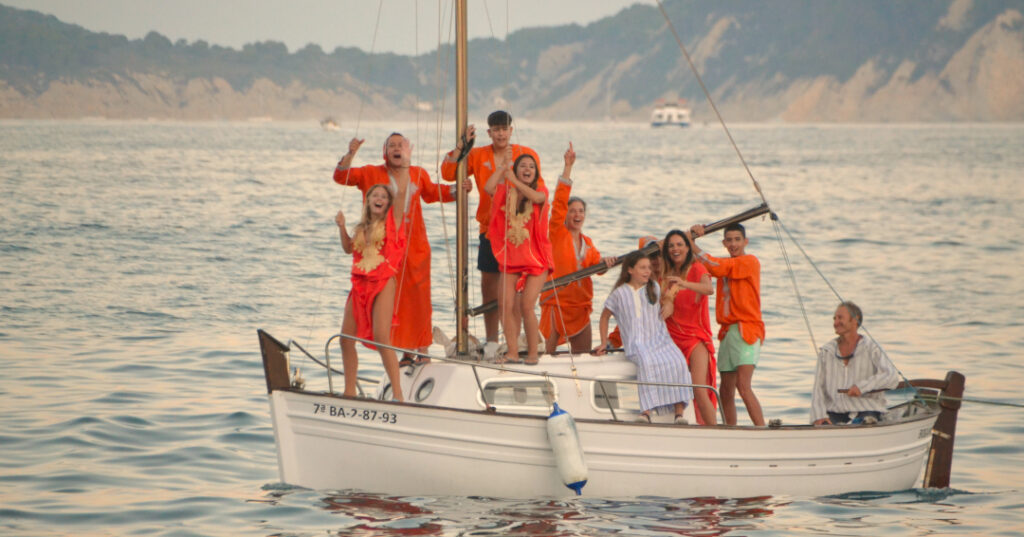 Much like the forces of Tariq ibn Ziyad, who landed in southern Spain in 711 to begin the Muslim conquest of Hispania, several boats provided by the historic boat association of Xàbia discharged groups of Moorish fila members into the sea, watched by hundreds of curious onlookers who jostled for space along the seawall above the pebble beach of La Grava.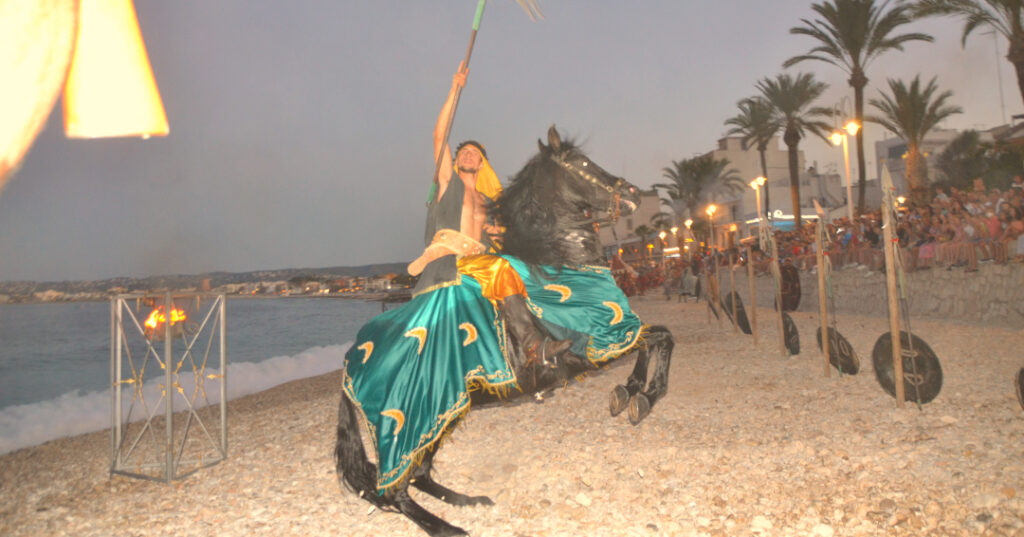 An exchange of fire marked the symbolic takeover of the beach, led by a horseman who snatched flags of the cross and burned them on the flaming torches. As the Moorish filaes pushed their Christian counterparts back towards the castle erected on the square in the middle of Avenida Jaime I, the gunfire accelerated as the Moorish ambassador arrived to arrange the surrender of the fortress. Soldiers battled each other on the square, the sparks flying from the blades in the falling darkness. An offer of jewels and precious stones was turned down; the tantalising dancing from a lone woman ignored.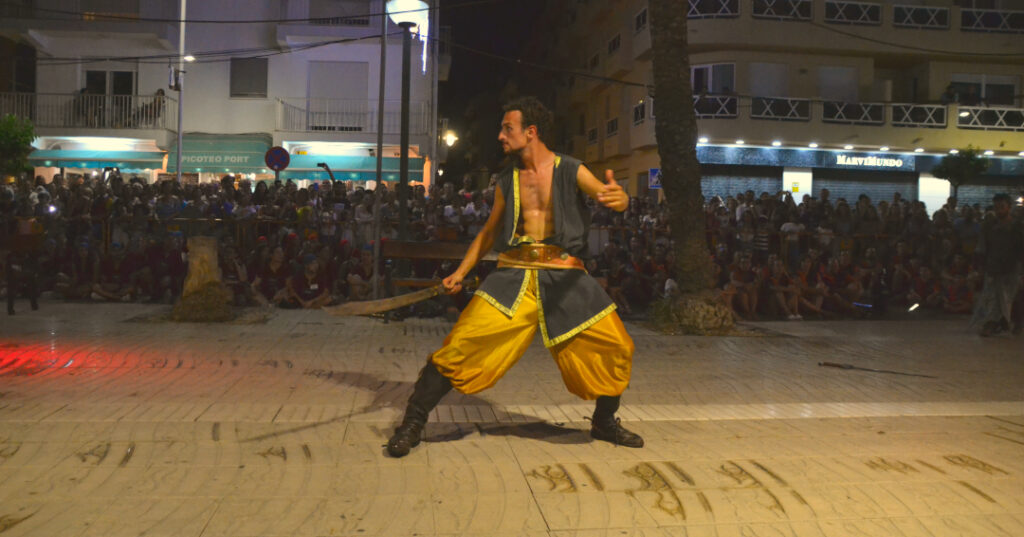 Eventually the invading forces proved too strong and the Christians emerged from the castle to hand over the keys to the Moorish captain Emilio Bañuls to the grand cheers of the Moorish filaes sitting alongside the square: Xàbia es Mora!
---
Photo Gallery
Photos by Fay Hughes (javeamigos.com)
---

---