Extreme measures to be followed to deter festive or religious events during San José weekend
"It is a moment for collective responsibility if we are to avoid a fourth wave and reach the summer months being able to recover our economy."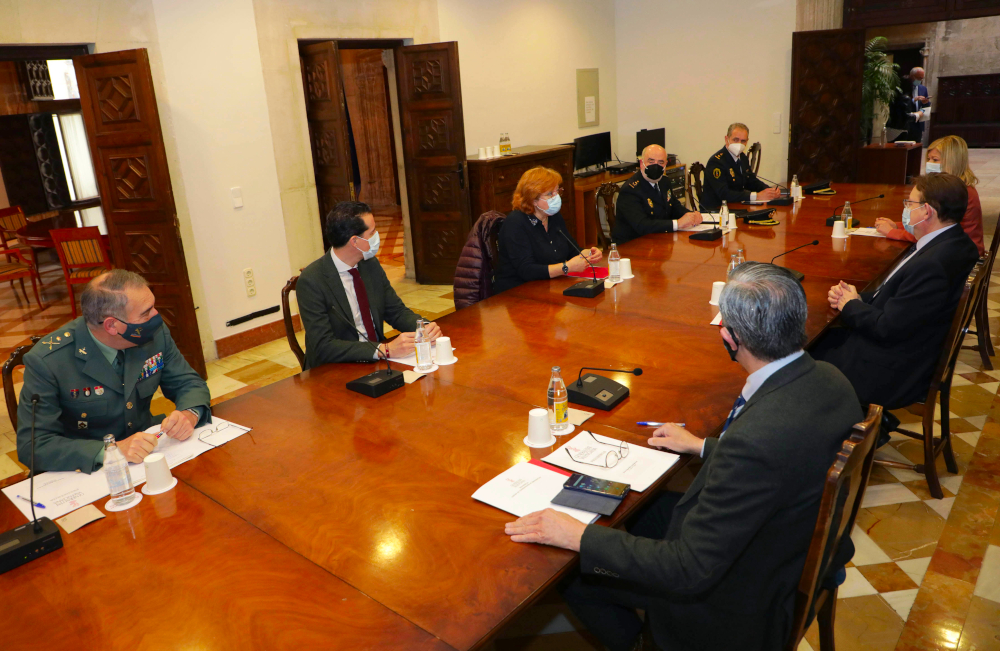 Wednesday 17th March 2021 | PRESS RELEASE, translated by MIKE SMITH
The regional government is to instruct all city and town councils in the Comunidad Valenciana to take extreme measures to prevent festive or religious events taking place during the forthcoming puente weekend of San José in order to avoid crowds that may cause the spread of the COVID-19 infection.
This instruction has been agreed at the COVID-19 Security Measures Coordination meeting chaired by Ximo Puig, president of the Generalitat Valenciana, and attended by Gabriela Bravo, Minister for Justice, Interior and Public Administration, along with government delegate Gloria Calero, the president of the Valencian Federation of Municipal and Provinces, Rubén Alforo as well as the heads of the Policía Nacional and Guardia Civil in the Comunidad Valenciana.
Gabriela Brava explained that whilst the incidence of COVID-19 in the Comunidad Valenciana is the lowest in Spain, there is a need to appeal for citizen responsibility over the holiday weekend of San José, which she described as "complex" due to it being the traditional time of the popular Fallas festival across the region.
It is for this reason that the regional government is informing both the city and town councils as well as the ecclesiastical authorities that all public events are to be cancelled and extreme measures should be in place to prevent the celebration of any type of festive or religious activity that risks the gathering of people.
Bravo added that an essential role of the Policía Local will be to crack down on "clandestine parties" whilst the Policía Nacional and the Guardia Civil along with associated units will redouble their efforts to control capacities, road access and inspection of establishments to ensure that health and safety measures with respect to COVID-19 are being met.
She also reminded that the borders of the Comunidad Valenciana remain closed, as they do for almost the entire country, and that it is not permitted for more than four people to meet together in public spaces nor more than two family groups of cohabitants. With regards to the latter, she has appealed for more responsibility to avoid what happened at Christmas when an excessive relaxation of restrictions led to a devastating rebound in infections.
"It is a moment for collective responsibility if we are to avoid a fourth wave and reach the summer months being able to recover our economy."
---
Information Source
Press Release – Generalitat Valenciana
---