Council starts to prepare its beaches for Easter
Although measures will restrict movement over the Easter period, the beaches are well-frequented by the residents of Xàbia.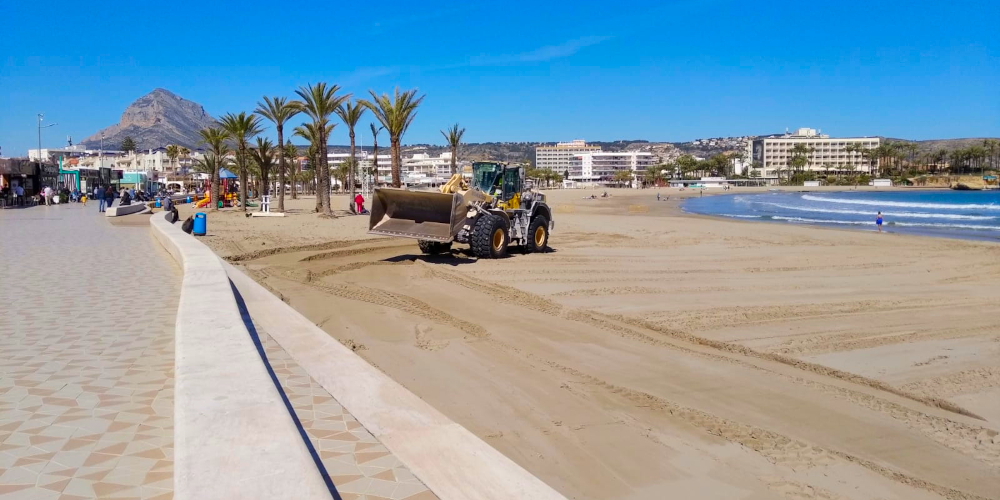 Wednesday 17th March 2021 | PRESS RELEASE, translated by MIKE SMITH
Xàbia Council has started to clean and prepare its beaches ahead of the arrival of the Easter in just over two weeks- Although the current health situation means that this busy period will not be typical due to movement restrictions, the Council has decided to prepare the Arenal since it is a beach that is very popular with the residents of Xàbia themselves.
Councillor Toni Miragall (Beaches) explained that the wooden walkways are being relaid across the sand and the foot fountains will be re-activated whilst the children's play areas and the sporting areas will also be prepared for use. Machinery is also working on levelling the sand to distribute it more evenly and erase the ravages of winter storms.
Due to the bad weather forecast for the forthcoming puente weekend of San José, the work will be spread across this week and next week so that areas which may be affected by the bad weather can be left until the last minute.
---
Information Source
Press Release – Ajuntament de Xàbia
---