EPSAR disassociates itself from the Arenal beach closure, claiming analysis proves origin was not the sanitation network
The entity assures that they carry out studies "practically daily" at seven different points between the treatment plant and the sea.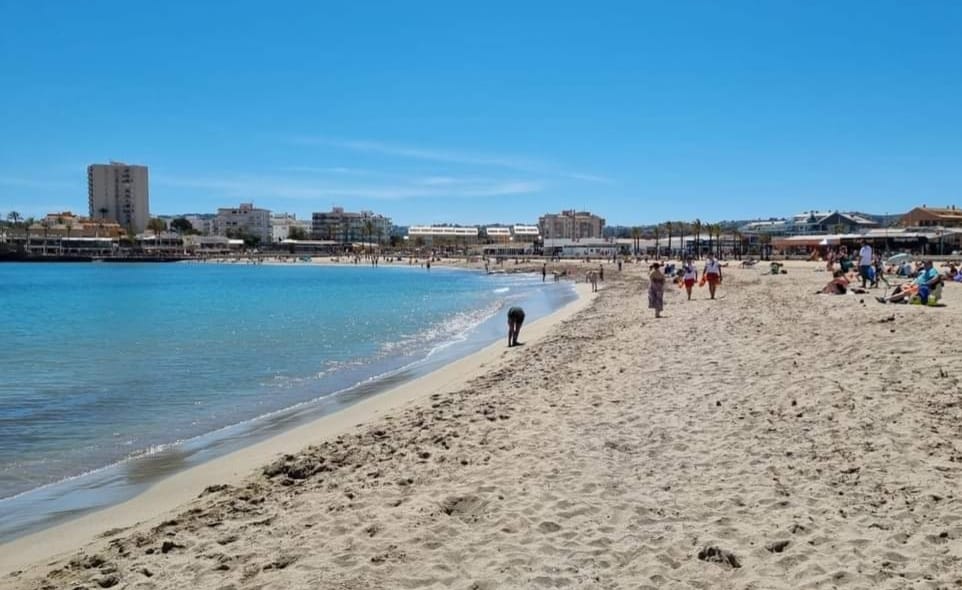 Wednesday 27th July 2022 · Mike Smith
Source: Carlos López (XAD)
EPSAR, the Public Entity responsible for Wastewater Sanitation in Xàbia, has disassociated itself from the closure of the Arenal beach, claiming that its own analysis has clearly demonstrated that the origin of the microbiological spill detected earlier in the week was not from the sanitation system, despite the break in the outfall pipe that occurred at the end of April and started to be repaired in mid-June.
According to XAD, which has had access to the results of the analyses provided to the town hall by EPSAR, the sample that resulted in the closure of the Arenal beach was taken from the centre of the small bay and not in the vicinity of the point where the outfall is being repaired.
The entity said that it carried out analysis procedures "almost daily" at seven different points between the treatment plant and the sea to ensure health and safety of the effluent water, that is, the purified water that is expelled by the outfall in the Arenal beach zone. It added that the level of bacteria is zero at the exit point from the treatment plant.
EPSAR claims that a long series of analyses stretching back to June show that the levels have always been normal to minimum and the latest sample study taken on Monday 25th July returned normal results: in no case did it exceed 56 e-coli per 100 ml, when the optimum level should not exceed 500.
The entity assured the public that the Arenal beach is one of the most closely watched in the Comunidad Valenciana with a total of 11 points along this stretch constantly analysed by EPSAR and the General Directorate of Water as part of its beach surveillance programme.
---
Related Link
---

---