TETMA shows off fleet and equipment that will provide new cleaning service
The eight year contract for waste collection and cleaning will cost the local council more than 6 million euros annually.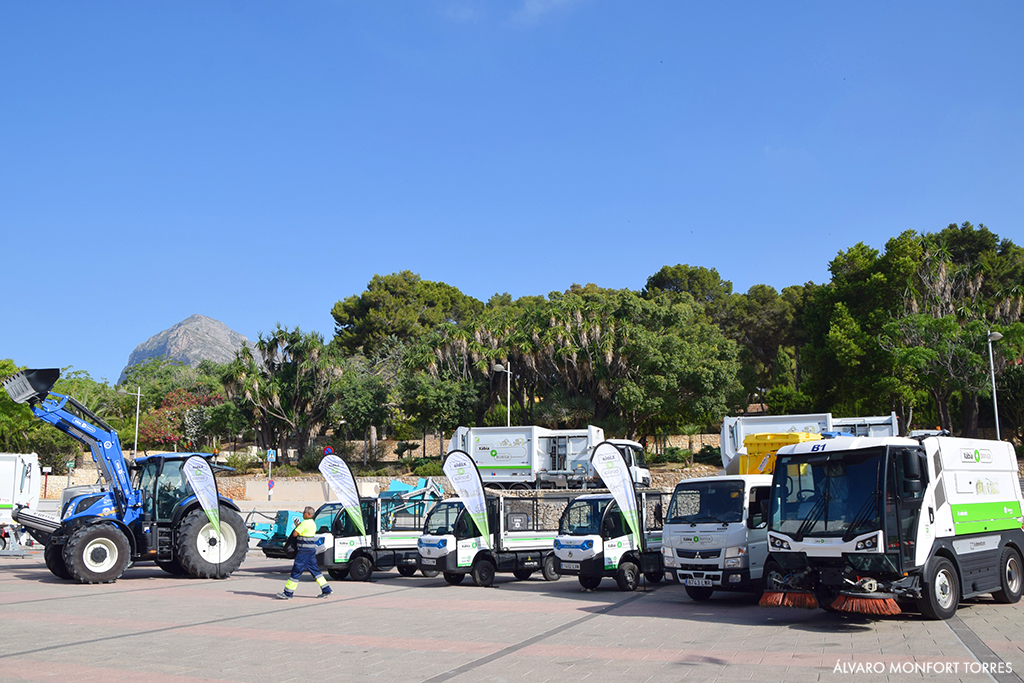 ---
Friday 3rd June 2022 – Mike Smith
Source: original article – Álvaro Monfort (Xàbia AL DÍA)
---
More than 50 vehicles, 60 employees and 2,000 bins and containers will be deployed by TETMA, the company which has taken over the contract for waste collection and street cleaning in Xàbia as well as management of the EcoParque in Camí de les Sorts. And a sample of this new fleet and equipment was on show this morning on the Plaza de la Constitución.
This new contract is one of the most ambitious for a vital service that the town hall will pay for over the next eight years, allocating more than 6 million euros annually for a service that will cover a huge area of some 68 kilometres. At the moment, the service will be staffed by some 60 permanent employees which will be increased to 100 during the busy summer months of July and August.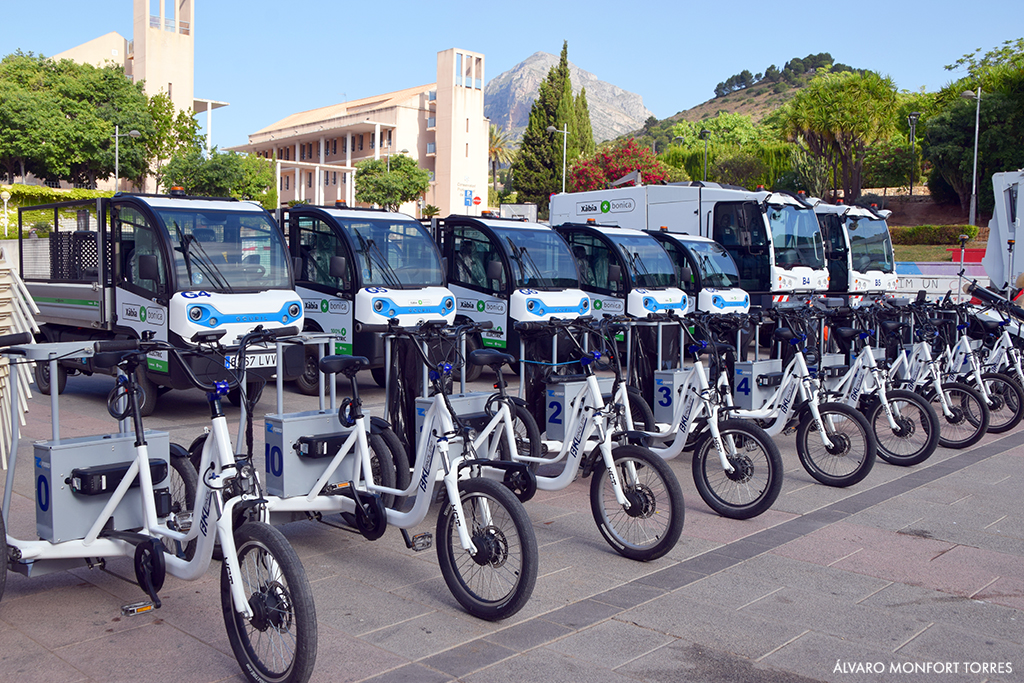 The new service includes more than 50 vehicles, 19 of them with facilities that were not previously available. the renewal of 1,040 containers and 630 bins, including a new brown bin for organic waste (which will be incorporated after the summer) and 50 selective recycling bins. In addition, the containers have a device that notifies the company if they have been emptied or not. The twenty green points scattered around the municipality are also renewed, including a video surveillance system to guarantee their correct use and minimize illegal dumping.
TETMA representative Javier Seoan explained the administrative complexity of providing a service for a municipality like Xàbia whilst also praising the sustainable commitment of the service as "an important advance" since half of the vehicles are electric.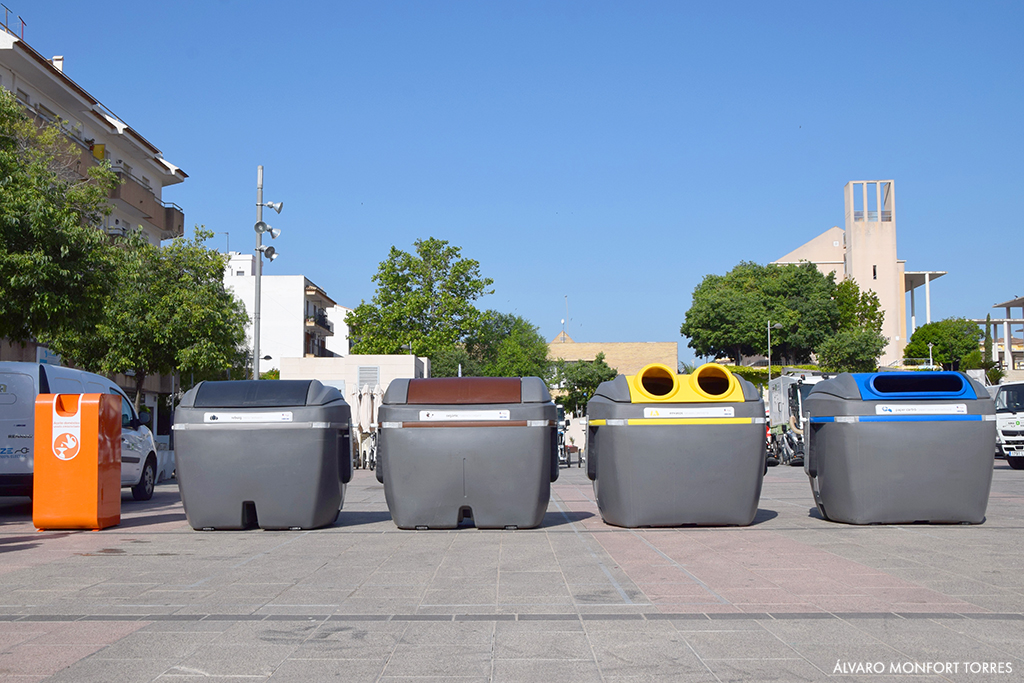 Other novelties are the acquisition of a boat designed to collect, by sea, the waste that accumulates in coves that are difficult to access and the implementation of beach cleaning throughout the year. Also there will be a mobile point to carry out selective collection campaigns and the incorporation of three environmental educators who will have the difficult task of raising awareness among citizens about sustainability and recycling. In fact, Xàbia schoolchildren have been the first to learn about the fleet and participate in awareness activities.
TETMA's contract includes the construction of a 600 square metre building on a 5,000 square metre plot that will be used as a warehouse, fleet parking, vehicle workshop, offices, changing rooms and a training room. Likewise, the specifications of the contract oblige the company to create three small headquarters in each urban nucleus.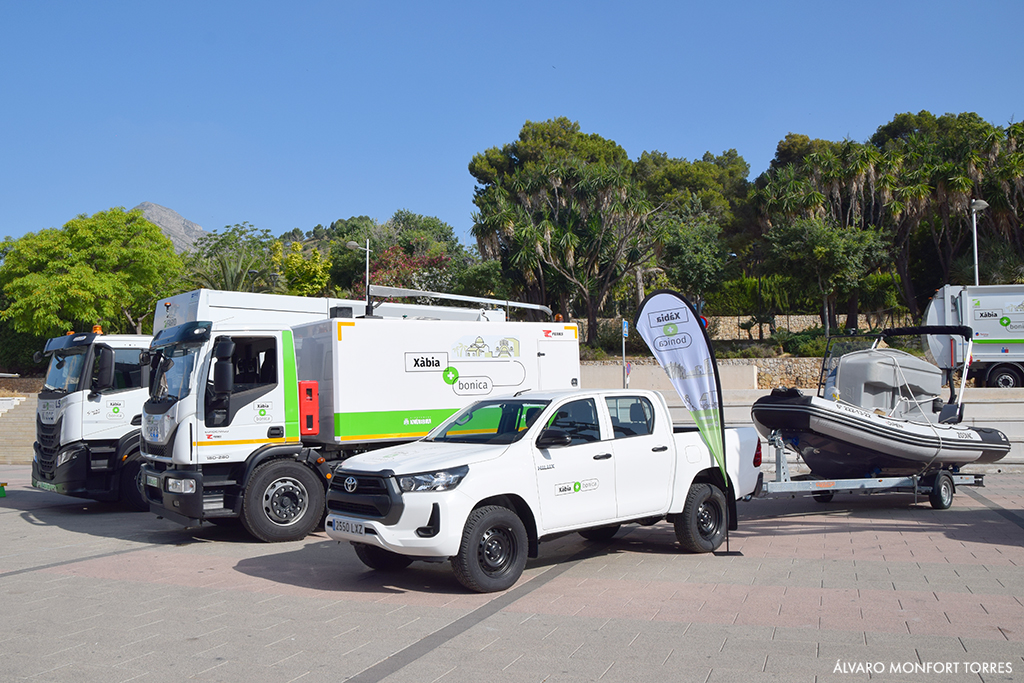 The Councilor for Services, Kika Mata, expressed her satisfaction with the new "better, more modern and up to Xàbia" service. She added that street cleaning will have "quieter and less polluting" machinery and also pressurized water on a more regular basis. Another novelty will be the trade-by-trade collection to strengthen a more selective collection.
Both Mata and the mayor José Chulvi have insisted on citizen participation to achieve a change in the attitude and image of the municipality, advocating ecology, recycling, resource optimization and neighborhood awareness.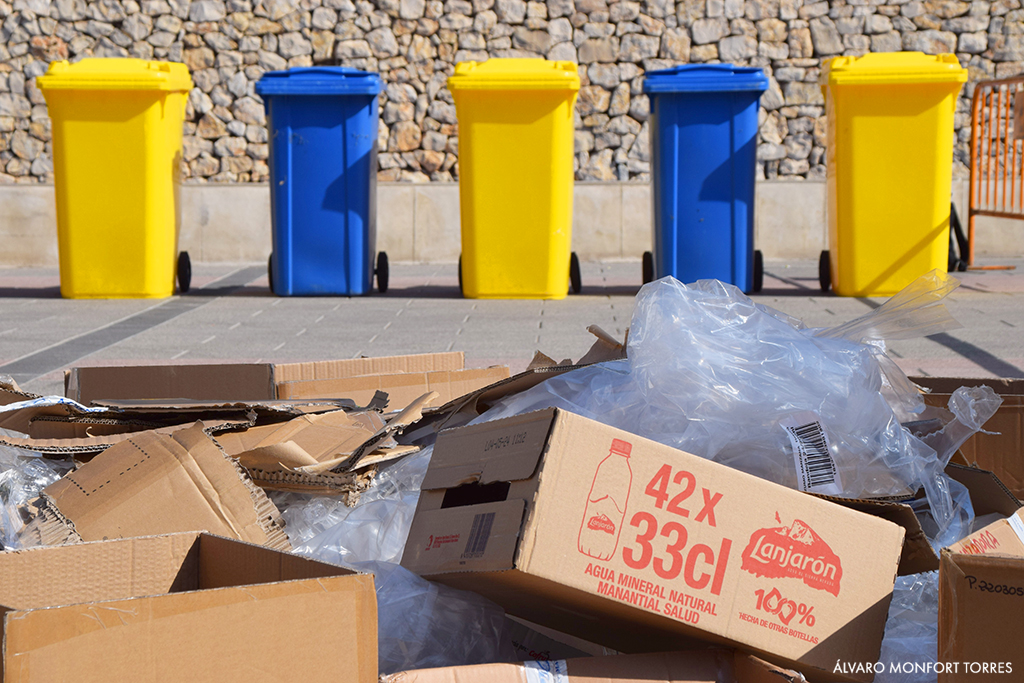 ---
---

---