Council still waiting for parish to present amended reform report
Mayor José Chulvi informed the Cultural Council about the procedures followed by the Council in relation to the reform work on the church.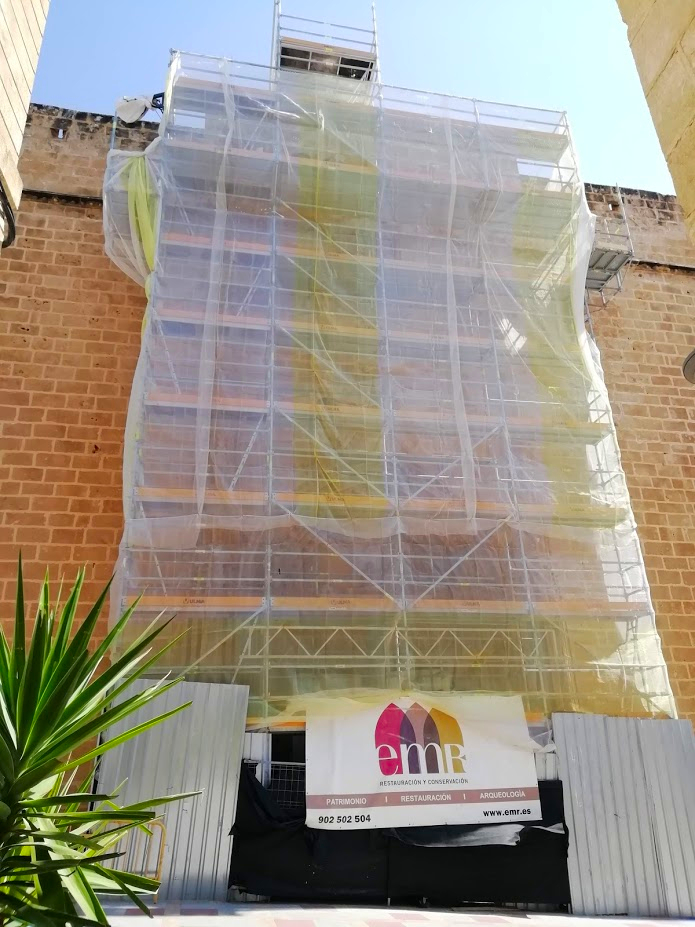 Monday 19th April 2021 | XÀBIA AL DÍA; translation MIKE SMITH
Xàbia Council is still waiting for the parish of San Bartolomé, and in particular the architect-director of the renovation works on the church, Santiago Vila, to present the modified project documentation that include the changes identified by municipal technicians between the finished work and the project that was authorized.
This was explained by major José Chulvi last Thursday during the Culture Council's first meeting in eight months. The mayor, aware of the concern of all the members of the council who have contacted him outside of the meeting over the evolution of the renovation work on the historic church, which have included new additions such as battlements, gargoyles, a small clock, doors, amongst others. The project was prepared and offered all the luxury of details on the steps that the Council has been taking "always with the help of the General Directorate of Cultural Heritage".
As reported by the Council in mid-February, the municipal technicians reported a number of differences in the project from the original documentation presented and urged the parish to submit a modification for authorization. That report was sent to the director of the project with a deadline for claims which were answered but now the Council is waiting for the architect to present the project again.
At the time, the mayor explained that "municipal technicians will have to study [the project] again and decide whether to approve it or not". If approved, a case will be opened "to reverse the previous situation", in other words, an infringement file will be opened against the parish which would force it to remove the modified parts of the renovation project that were not in the original documentation.
Following the mayor's presentation, some of the members of the Culture Council raised some doubts over some issues related to the work:
Tomás Ruiz: "the fence surrounding the church is shabby and full of advertising".
Pepa Guardiola: "What happened to the clock mechanism and the zinc plates of the main door?"
Regarding the fence, the mayor and the councilor for Culture tried to defend that the fence is part of the security perimeter of the renovation work, although they failed to convince the gallery owner. With respect to the clock mechanism, councillor Quico Moragues explained that "it remains in place and the parts that were removed have been put in storage". It is worth remembering that the clock fell to the ground after lightning struck the church in December 2019. He added that the zinc plates are currently in storage.
---

---