Xàbia asks parish to justify aspects of church renovation project
The square clock of the bell tower and the creation of a parapet over the sacristy are some of the solutions that differ from those of the project.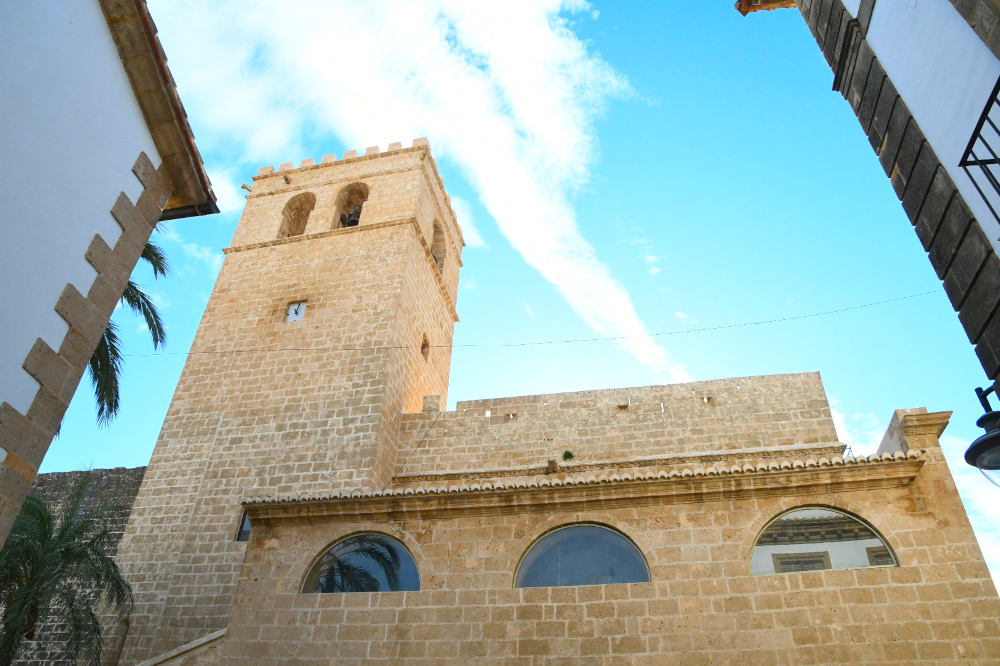 Tuesday 16th February 2021 | MIKE SMITH
Xàbia Council has asked the San Bartolomé parish for information about the works carried out in the fortress church "that do not conform to the license granted for its rehabilitation".
The Council has listed up to five aspects that differ with respect to the project that appears in the file on which the town hall granted the building license. This report, the result of a municipal technical inspection, has also been sent to the General Directorate of Culture and Heritage which, by cataloging the church as a Site of Cultural Interest (BIC), is the entity which has supervised the restoration directed by the architect Salvador Vila.
The procedure, prior to the opening of an investigation file, offers an audience to the developer (in this case, the Parish) to justify the changes regarding the license and clarify whether these have been authorized by the competent body.
One of the aspects that does not reflect the initial project is the installation of a square clock in the bell tower, a change with great visual impact and which has generated considerable social protest. In the documents that were presented for the renovation, there was talk of the repair of the existing round clock and the use of rusty metal structures.
Other changes with respect to the project are those made on the south façade – the exterior of the room used as a sacristy – where the roof has been flattened and topped by tosca parapets. In addition, a GA5 gargoyle has been diverted to pour over the new roof whilst the window grille in the lower part of the façade, which before the work had a slab that protruded from the façade, has changed positioned so that it is embedded in the hole.
The fifth point that differs from the project presented is the work on the north façade, since a small recess was proposed to reveal two existing windows and what has actually been created is a flat terrace in the centre of the sloping roof, eliminating the part of the gable that split the windows.
---
Information Source
Press Release – Ajuntament de Xàbia
---