COUNCIL PLANS SKATE PARK EXPANSION AMONGST OTHER SPORTS FACILITIES
Xabia promotes healthy outdoor leisure with a new callisthenics park, a sports area, a climbing wall and the expansion of the skate park.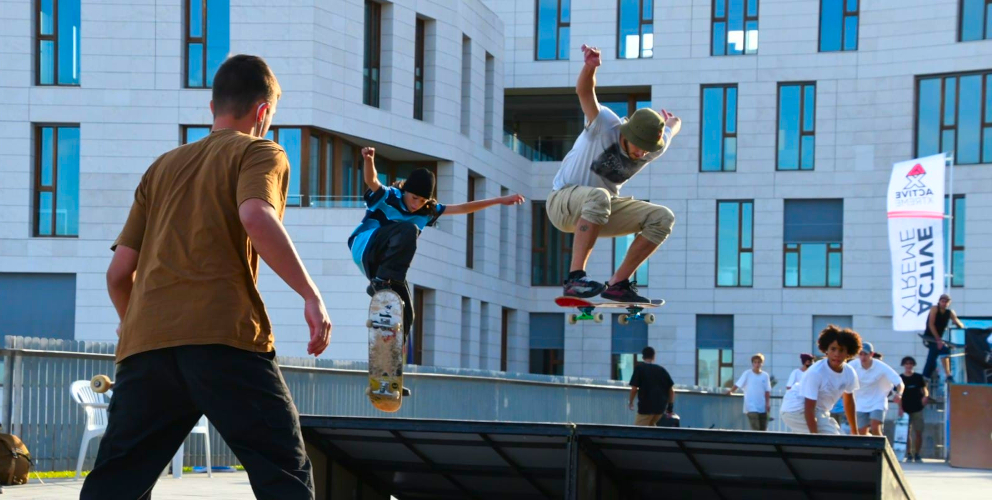 Xàbia Council has started to plan for improvements to the outdoor sports facilities in the municipality as part of its initiative to promote sport and healthy leisure in open spaces.
There are five projects proposed, distributed across all the neighbourhoods of the municipality, that aim to respond to the demands of young people and athletes in Xàbia as well as offer the possibility of participating in different types of exercise dsigned for different age and fitness profiles.
They are:
a callisthenics / workout park (Jávea Park)
an outdoor gymnastics circuit (Parque Montaner)
an outdoor climbing wall (Palau d'Esports Municipal)
the expansion of the skate park at Portal del Clot
biosaludable walking routes "Xàbia Camina"
The Council has the credit reserve ready to meet the investment required – about 100,000 euros – and it is expected that the projects will be executed before the end of the year.
Mayor José Chulvi announced that these projects – on which both the Department of Sports and Department of Youth have been working hard – should provide residents, and especially young people, will more outdoor leisure spaces which are particularly important during the current ongoing health crisis.
---