CD Jávea stay second after home win against CE La Font d'Encarrós
Goals from Quintana, Corbolán, Héctor and Paco secure victory for the rojiblancos.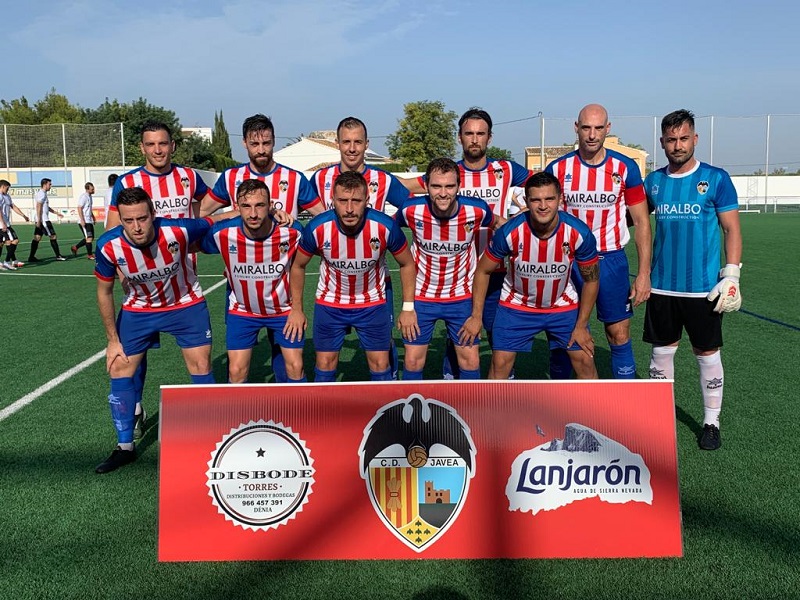 Sunday 26th September 2021 | XÀBIA AL DÍA and MIKE SMITH
---
CD Jávea 4-1 CE La Font d'Encarrós
CD Jávea gave their fans the first victory at home against CE La Font d'Encarrós, a side making its debut at this level and have found life somewhat more difficult that the Regional Primera.
The home side sought to dominate the game from the opening whistle, taking charge in the centre of the park but lacking some depth in attack. Indeed, the first goal came from the first real attack on the visitor's goal when some excellent play down the right wing saw Paulo send in a low cross which Ferrán fired against the keeper but Quintana was quick enough to pounce on the rebound and smash the ball into the net from close range for his third goal of the season.
Quintana almost doubled the advantage a few minutes later but his powerful shot was well deflected by the visiting keeper. At the other end, Jávea custodian Edu had very little to do, enjoying the first half very much as a spectator. At the break, CD Jávea led 1-0.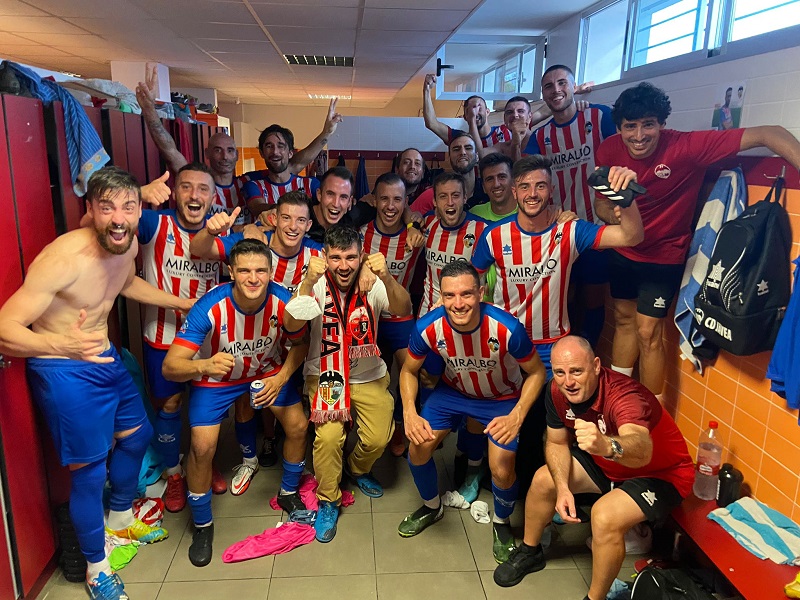 The second half began with a more confident CE La Font, cheered on by an enthusiastic pocket of support, testing Edu on a couple of occasions and demanding a little more work from the home side. On 56 minutes Corbolán scored Jávea's second, providing a little breathing space but only for a few minutes.
The visitors pulled one back through a great free-kick from Marc Borrás but their joy was short-lived after some great work from Elián, Marcos and Héctor saw the latter score to re-establish the two goal lead. And then, ten minutes from time, Quintana was tripped inside the area and Paco stepped up to score the penalty kick with some confidence to make it 4-1 to CD Jávea.
And it could have been more in a storming final few minutes with substitute Cabo first shooting just wide and then his second effort was pushed wide for a corner, the final play of the game which came to nothing. The rojiblancos maintain second place on ten points behind CF UE Tavernes.
Next weekend, CD Jávea travel north to the Ribera Alta to take on Racing d'Algemesi.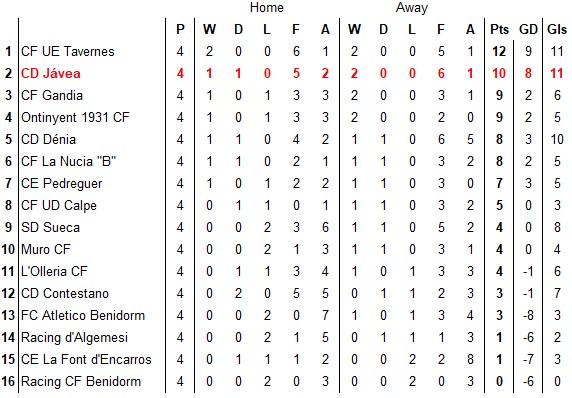 CD Jávea: Eduardo, Cristian, Elián, Héctor, Quintana (Cabo, 79′), Caturla (Javi Bas, 79′), Ferrán (Marcos, 64′), Fran (Buigues, 81′), Paolo, Corbolán (Tomas, 64′). Subs Not Used: Ivars, Tiscar.
CE La Font d'Encarros: Armando, Ponce, Falquet, Verdu, Fuster (Blanco, 78′), Diakite (Estruch, 62′), Matoses (Blanes, 52′), Borras, Espinoza (Fluixa, 52′), Pastor, Ramiro (L.Peiro, 46′). Subs Not Used: Pastor, A.Peiro.
Referee: Alba Felix Egea
Assistant Referees: Daniel Joaquin Romero Lopez and José Martínez Vilches.
Scorers:
21′ – Quintana (CD Jávea)
57′ – Corbolán (CD Jávea)
71′ – Borrás (CE La Font d'Encarros)
73′ – Héctor (CD Jávea)
79′ – Paco (CD Jávea) – penalty
Yellow Cards:
55′ – Fuster (CE La Font d'Encarros)
89′ – Ponce (CE La Font d'Encarros)
---
Fixtures, Results and Statistics
---

---