CD Jávea kick off new season with home game against SD Sueca
Jávea maintained a 100% winning streak in their pre-season campaign with a 4-2 home win over CE Pedreguer last Friday.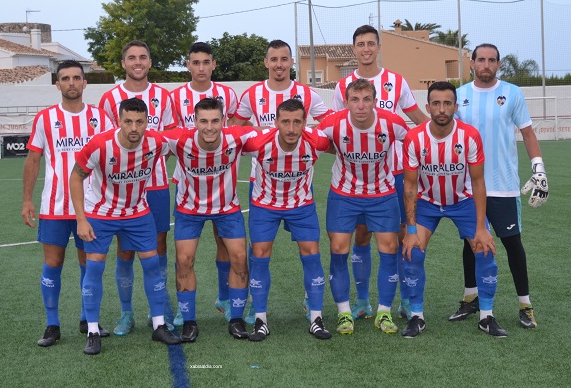 Monday 15th August 2022 · Mike Smith
Source: FFCV
The Federació de Fútbol de la Comunitat Valenciana (FFCV) has released the fixtures for the four groups in the Lliga À Punt Preferent for the 2022/23 season which confirm that CD Jávea will be kicking off the new campaign with a home game against SD Sueca, a side which finished 5th in Group IV of the Preferente League last season, on the weekend of the 3rd/4th September.
Other significant fixtures include the big Marina Alta derby against CD Dénia, the first game being away at the Diego Mena Cuesta football stadium on the weekend of the 24th/25th September and the return fixture at the Campo d'Esports Municipal in Jávea on the weekend of 4th/5th February 2023.
Other regional derby will be against CF UD Calpe (at home on the weekend of 17th/18th September and away at the Campo Municipal de Fútbol in Calpe on the weekend of 28th/29th January 2023).
Click here for the full fixture list for CD Jávea for the 2022/23 season >
CD Jávea played their second pre-season game last Friday, defeating CE Pedreguer 4-2, coming back from 0-2 at half-time to clinch the game, thanks to a hat-trick from Javi and a goal from Juli. The next scheduled pre-season game is Tuesday 16th August away at FB Teulada.
CD Jávea have also announced another new signing for the forthcoming campaign. Joan Bataller Paris, who will be celebrating his 20th birthday this coming weekend, plays primarily on the right-side of midfield and made 26 appearances for Racing Rafelcofer CF in the Primera Regional last season and played in the Liga Nacional Juvenil with CD San Marcelino and CD Dénia.
---

---