Triathlete Álvaro Trigo forced to abandon Ibiza-Xàbia kayak crossing with just 15 miles to go
Strong winds forced the triathlete to stop his attempt to cross the divide between the Balearic island and the mainland.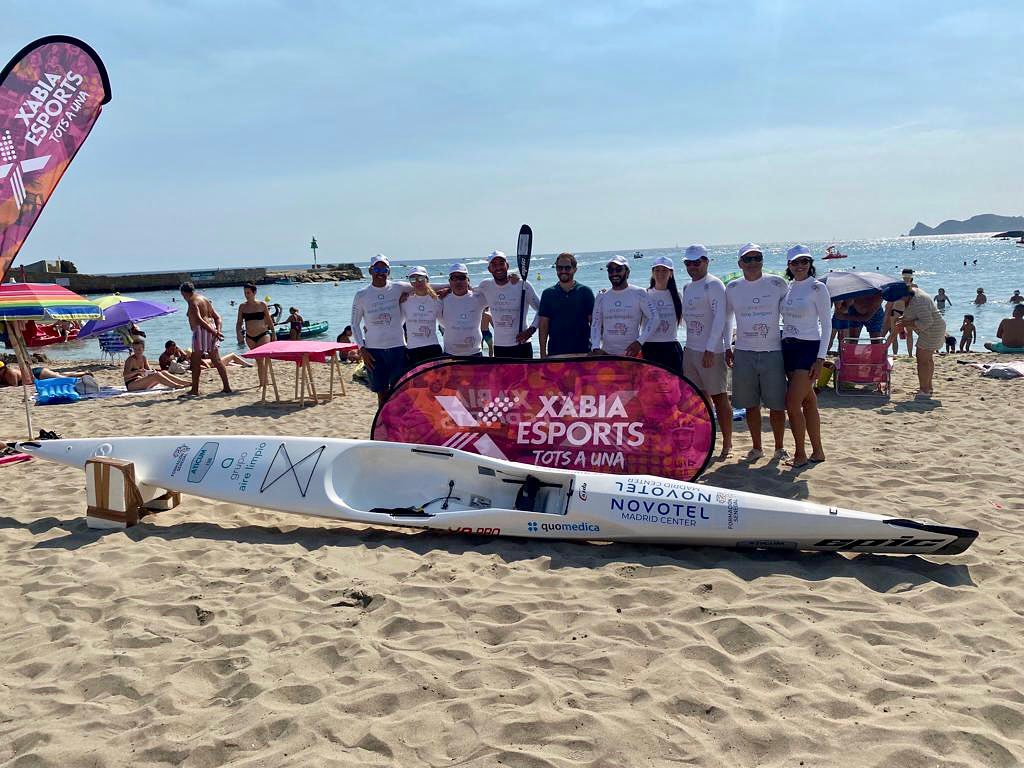 Tuesday 16th August 2022 · Mike Smith
Source: XAD (Carlós Lopez)
Just 15 miles from Xàbia, triathlete Álvaro Trigo, known as"El Renacido" ("The Revenant") had to abandon and give up the challenge of kayaking from Ibiza to Xàbia that had begun hours earlier.
At that point, according to the Facebook page of the NGO Formación Senegal, strong gusts of wind of up to 25 kilometres per hour made it impossible to control the small kayak. Álvaro, who was accompanied by the Tokio Team and a support boat, had already been rescued from the water on several occasions. After the last one, the skipper of the boat decided that, for his safety, it was best to stop.
Álvaro admitted that he was "afraid" during the journey and that, if he is alive, "it is thanks to the human team" that accompanied him.
The challenge went further than it could have intended and confirmed the conditions faced every day by people from Africa who try to reach the coast of Spain. "Daily people die without any support in this same sea looking for an opportunity", remarked the athlete.
---