CaixaBank closes its branch in the port of Xàbia
Customers told that they will be attended to at the branch in the old town.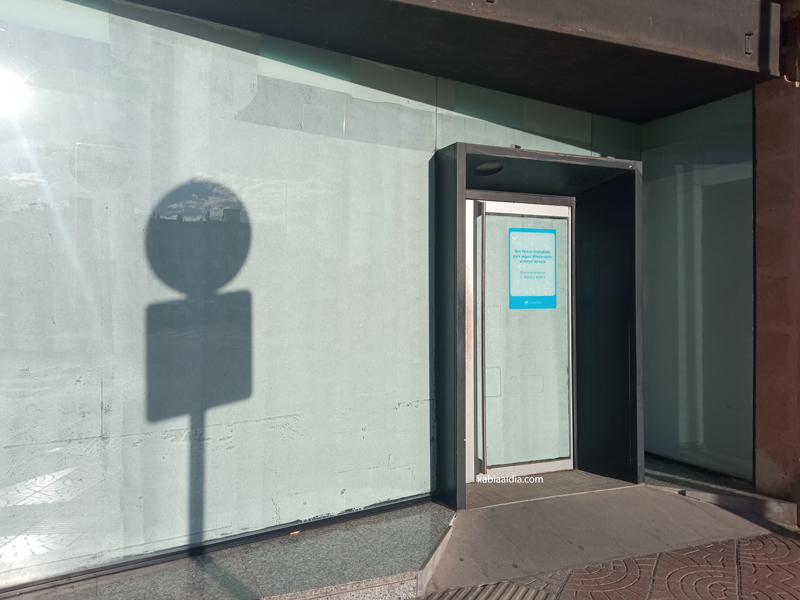 Monday 3rd October 2022 · Mike Smith
Source: Carlos López (XAD)
The withdrawal of the bank branches from Xàbia continues and this Friday it was Caixabank that provided the umpteenth closure of a branch in the municipality for there is no longer any trace of the branch at the dolphin roundabout on Avenida de Lepanto in the port area.
The only evidence is a message on the door, telling customers that the bank will attend to them at the branch in Ronda Norte in the old town. No posters, no logos, all have been removed, even the cash machines. And this is an office at which only very recently the queues went around the corner.
With this closure, the disinterest in doing business in Xàbia by the banks, entities which were rescued with billions of euros of public money, continues. Only Banco Sabadell and its two cash machines remain in the Port, a branch where certain tasks can only be done at certain times of the day and everything has to be done precisely at the cashier. The other bank branch was BBVA which, like CaixaBank, closed its doors overnight.
Since the merger of La Caixa with Bankia, CaixaBank has been closing branches and, of the many it once owned in Xàbia, they have been reduced to two, a large branch in Arenal (the former Barclays Bank) and the one in the old town which took over the offices of the historic Bancaja, which merged with six regional savings banks in 2010 to form the Bankia Group, ending over 130 years of history.
---

---