Regional Windsurfing Trophy attracts 50 participants to Xàbia
Six from Club Náutico de Jávea board fleet claim a place on the podium
Monday 3rd October 2022 · Mike Smith
Source: Club Náutico de Jávea
Fifty windsurfers took part in the regional windsurfing trophy at the weekend, a popular event organized by Club Náutico de Jávea together with the Federación de Vela de la Comunitat Valenciana within its annual competitive calendar.
During two days, with very changeable winds, a total of 6 to 9 heats were held, the number depending on the category; nine were disputed in IqFoil and six in the Bic Techno and Raceboard.
After the heats, all the participants were able to enjoy a lunch together before the awards ceremony was held, developed by local company 3DXàbia. The event was attended by the members of the regional sailing federation, Silvia Borso and Pablo Aliaga, as well as board member of the sailing club, Carlos Carbonell.
Six of the sailors from Club Náutico de Jávea's board fleet claimed places on the podium, and the best were Alex Ortega in Absolute IqFoil, Jorge Momparler first in IqFoil sub17, Noor Saidi, first in Bic Techno sub17 Female.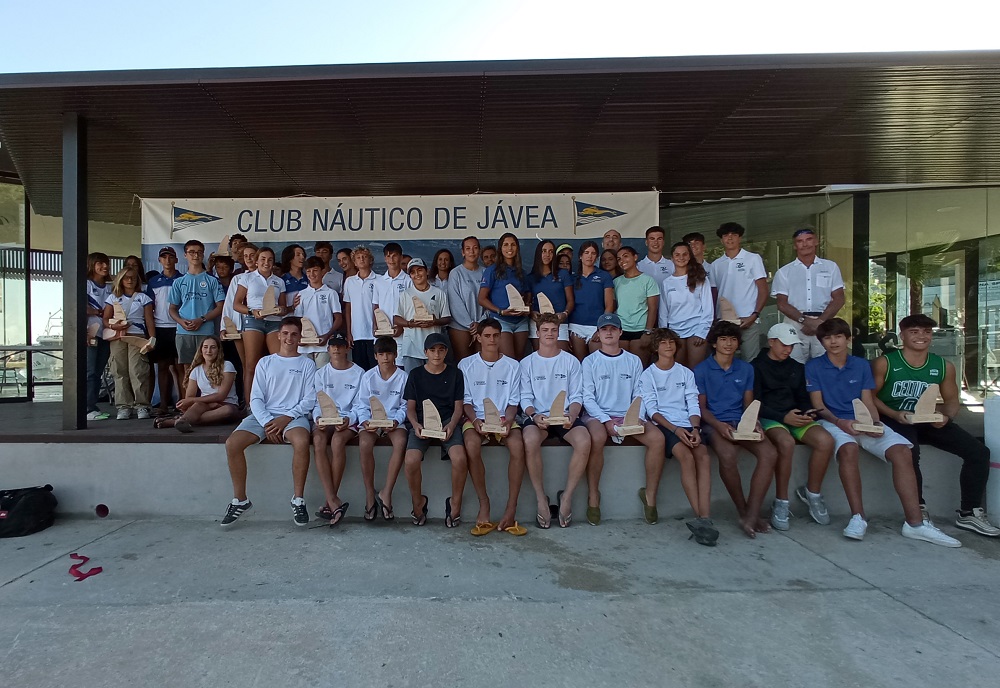 These were the full results:
Bic Techno Sub13
Concepción Montesinos (RCN Torrevieja)
Bic Techno Sub15
Gonzalo Ruiz (CN Santa Pola
Enrique Parrés (CN Santa Pola)
Pablo Momparler (CN Jávea)
Bic Techno sub15 femenino
Adriana Bernabé (RCN Torrevieja)
Elvira Leal (CN Alicante Costa Blanca)
Concepción Montesinos (RCN Torrevieja)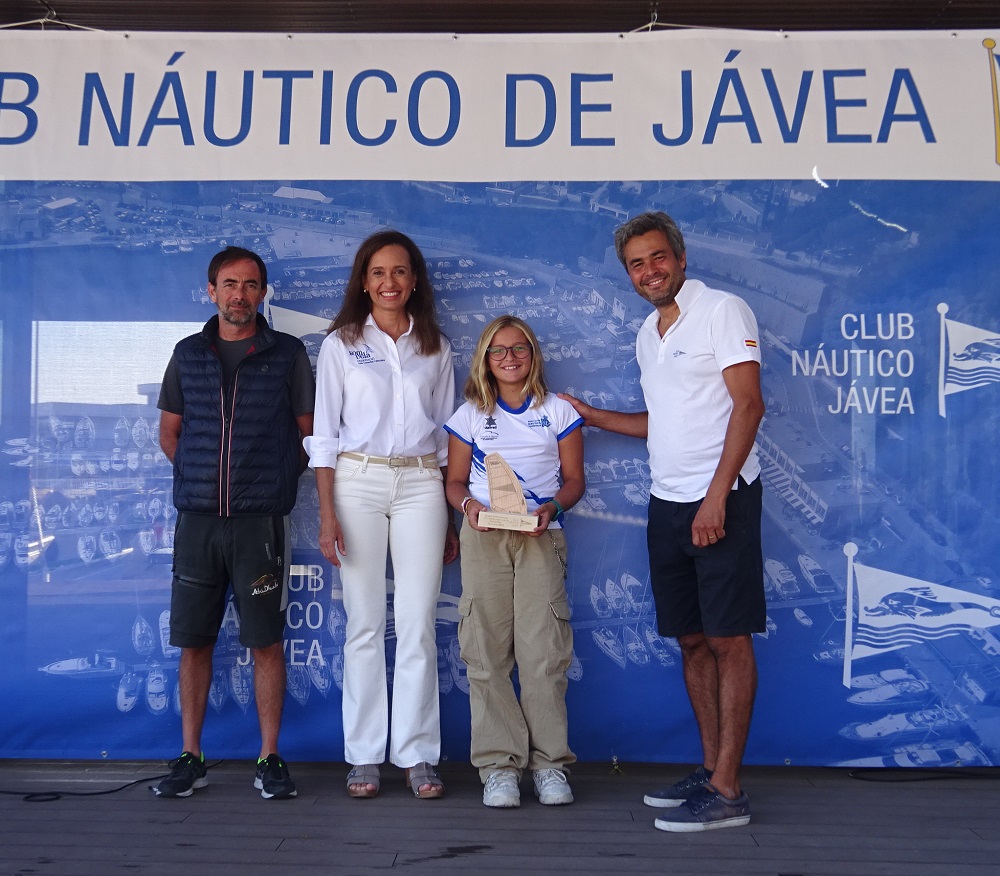 Bic Techno sub17
Manuel Montánchez (CW Hispano Francés)
Ángel Escudero (RCN Valencia)
Álvaro Suardiaz (RCN Valencia)
Bic Techno sub17 femenino
Noor Saidi (CN Jávea)
Ainara Arrizabalaga (CN Alicante Costa Blanca)
Gloria Jiménez (RCN Torrevieja)
Bic Techno Plus
Manuel Torresw (CN Santa Pola)
Marco Martínez (Club de Regatas Madrid)
Arnau Muñoz (CN Jávea)
Bic Techno Plus Femenino
Marta Frucutoso (RCN Torrevieja)
Sofia Vebrune (CW Hispano Francés)
Carmen Salto (CW Hispano Francés)
IqFoil sub 17
Jorge Momparler (CN Jávea)
IqFoil sub19
Yolanda Clement (CN Santa Pola)
Josele Marín (RCN Valencia)
Ilya Stepanov (RCN Torrevieja)
IqFoil Absoluto
Álex Ortega (CN Jávea)
Carlos Sánchez (CN Santa Pola)
Octavio Ramón (CN Jávea)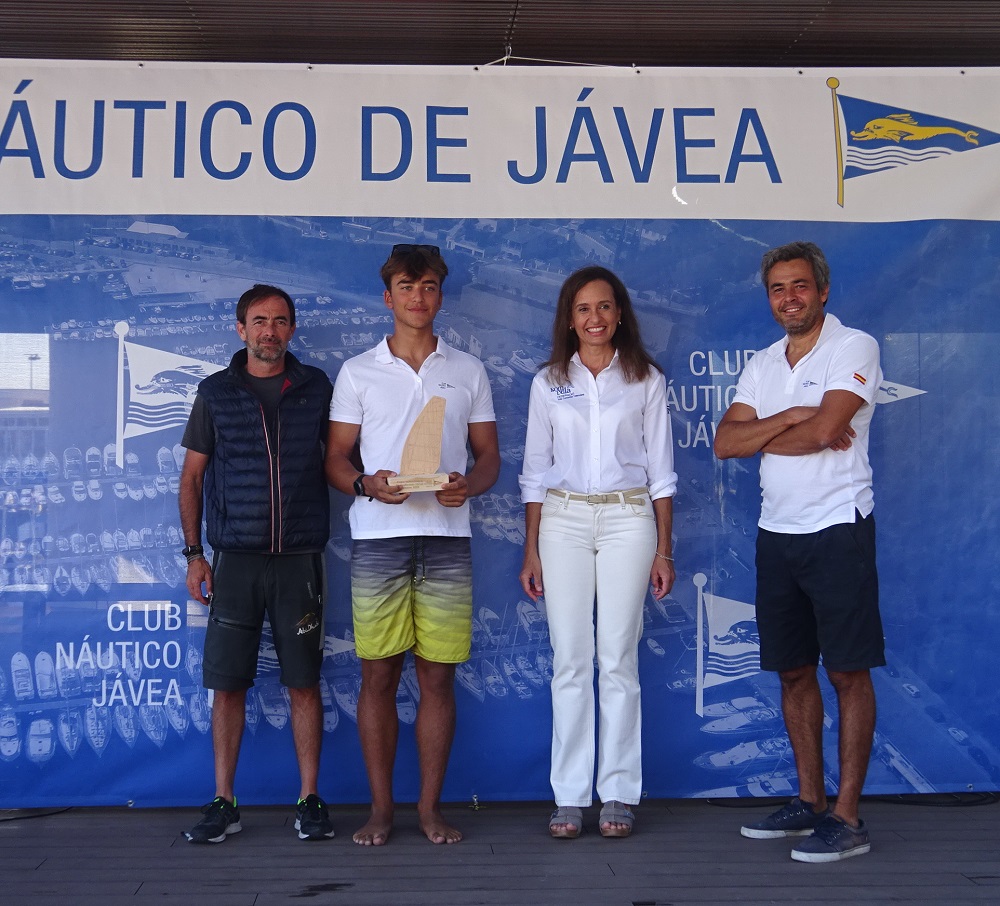 Raceboard
Humberto Martínez (Real Club de Regatas de Cartagena)
Vicente Orts (Real Club de Regatas de Alicante)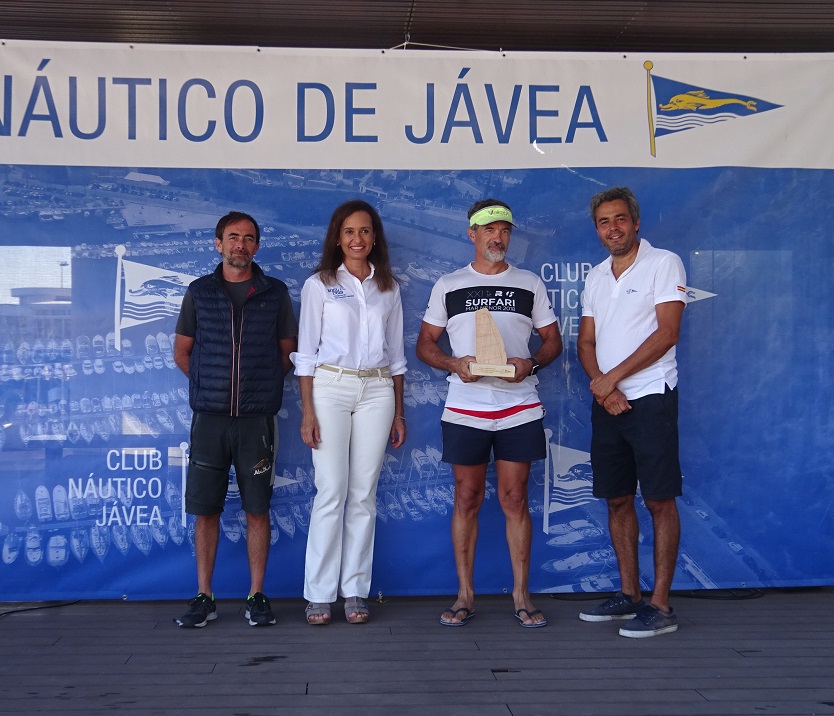 ---

---