The rains put the new Arenal rainwater outlet to the test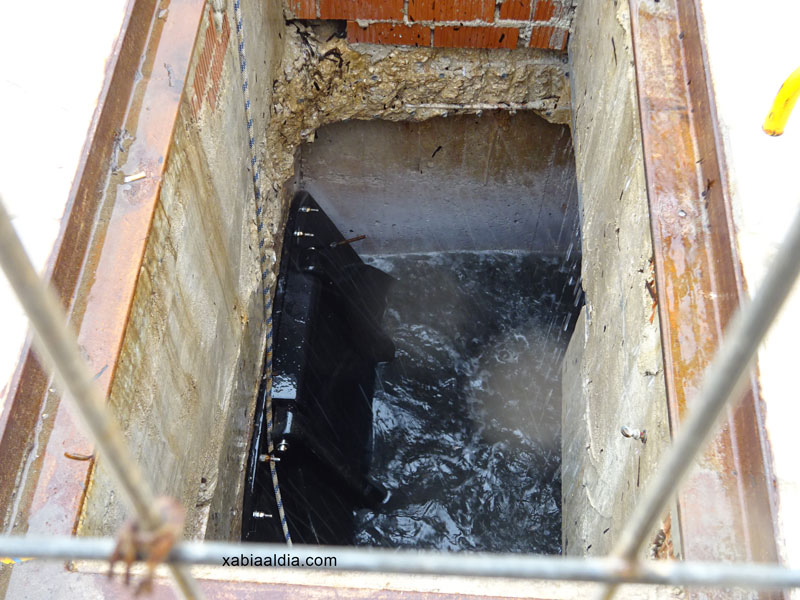 Friday 19th March 2021 | CARLOS LÓPEZ, translated by MIKE SMITH
Thursday's rains have tested the new mechanism for discharging the rainwater collected by the drains in Avenida de la Libertad into the sea.
This mechanism consists of a large gate, which is opened by the pressure of the rainwater flowing from these drains but closes when under pressure from the sea. The system was installed after the repair works on the Paseo del Arenal after Storm Gloria in January 2020.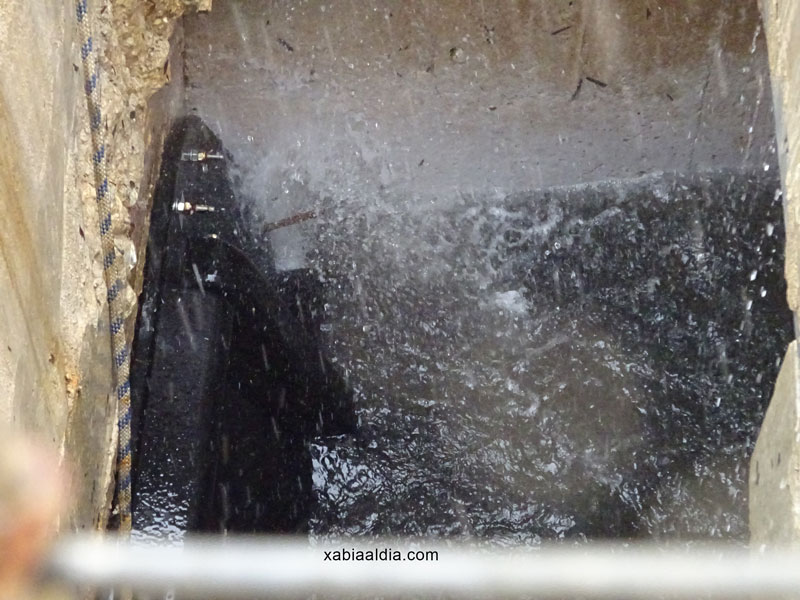 As happens every time more than four drops of rain falls, Avenida de la Libertad was flooded for a few hours before the pumps were able to drain all the accumulated water and discharge it into the sea.
Some points, such as Avinguda de Tamarits and Carrer Niza, still had to be closed to traffic due to the accumulation of water, due to the fact that they are at a lower level which makes drainage more complicated.
Data collected by the MeteoXàbia weather station at the Arenal beach showed that some 56.2mm of rain fell in the area. (Data collected from other stations across Xàbia can be found below).
Throughout the morning, a team from the stormwater maintenance contract has been monitoring the water outlet. The system appears to have worked as expected.
In addition, at the intersection of Avenida de la Libertad with Avenida de Tamarits, a somewhat rudimentary installation also made it possible to control the large pipe that runs under the road and collects all the water that ends up in the Saladar.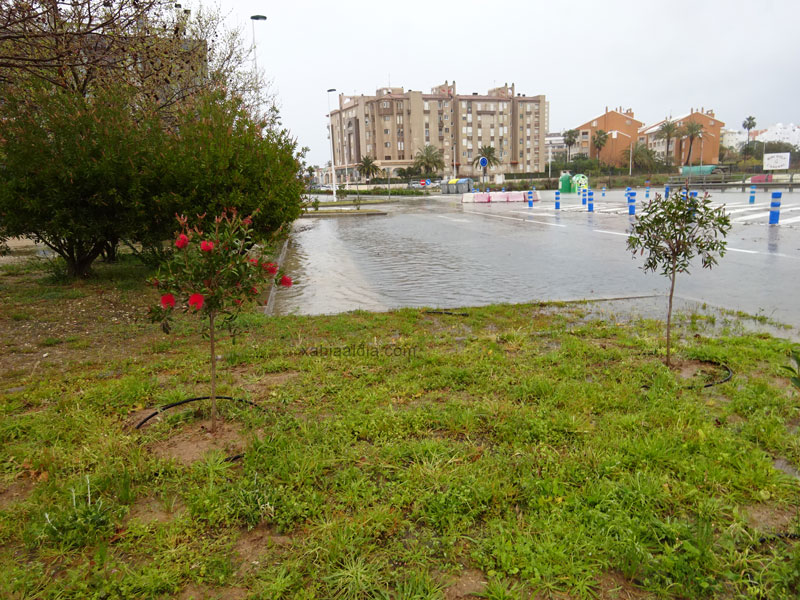 Oblivious to the rain and the sea storm, the operators of the heavy machinery contract worked on the beach in order to prepare it for the season, taking out the accumulated sand next to the wall and distributing it throughout the rest of the beach.
RAINFALL DATA – Thursday 18th March
67.1mm – Pinosol
56.4mm – Granadella Alto
56.2mm – Playa del Arenal
53.4mm – Port
51.0mm – Barranqueres
50.0mm – Montgó
49.6mm – Pueblo(Freginal)
49.4mm – Pueblo (Xàbia Històrica)
40.6mm – Club de Golf Jávea
---
Click below to read the original article in Spanish on Xàbia AL DÍA

---