Antonio Martínez and Gemma Arenas, top winners of the Granadella Trail 2021
The event was a major success after organisers had just under a month to complete the preparations after the COVID-19 restrictions were relaxed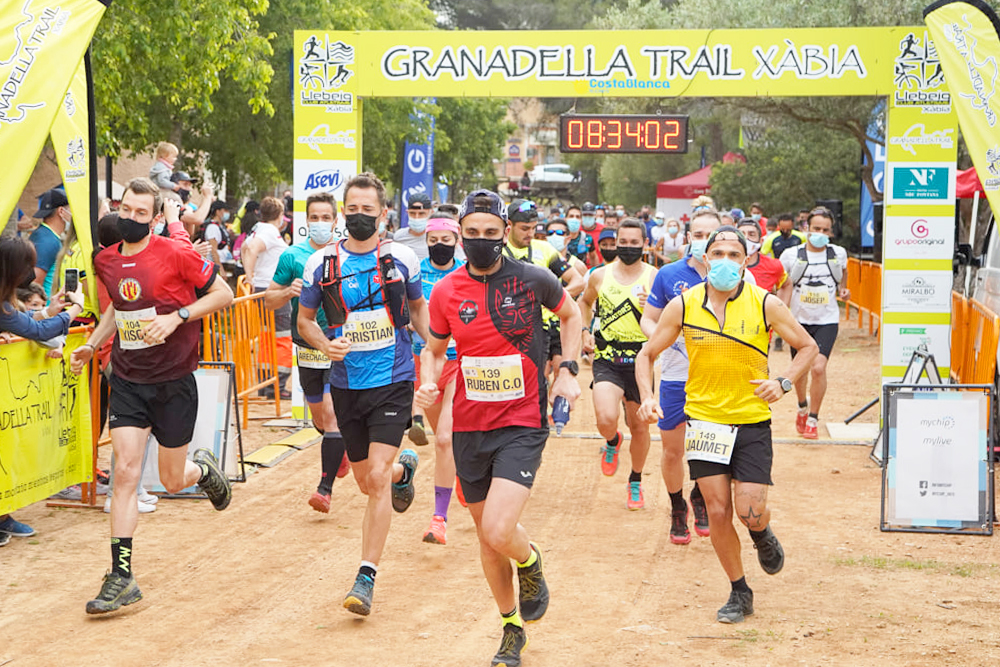 Tuesday 11th May 2021 – ÁLVARO MONFORT with Mike Smith
---
Last Sunday, Xàbia was the scene of the first major race that has been held in the Comunidad Valenciana for more than a year. The Granadella Trail was a great success for participation and organization that brought together numerous runners who, within the necessary health protocols, enjoyed a spectacular day that combined sport and nature with the incredible backdrop of the Xabiera coast and the blooming Granadella.
Around 600 athletes gathered for this new edition in which Antonio Martínez and Gemma Arenas were the winners in their respective categories of the 17.2 km test when crossing the finish line in 1:17:22 and 1:34:11, respectively. In the men's category, Adil Moussaoui (with 1:17:30) and Cristóbal Adell (1:21:36) completed the podium line-up. In the female category, Rosa María Lara (with 1:35:02) and Júlia Font (1:37:27) accompanied Arenas.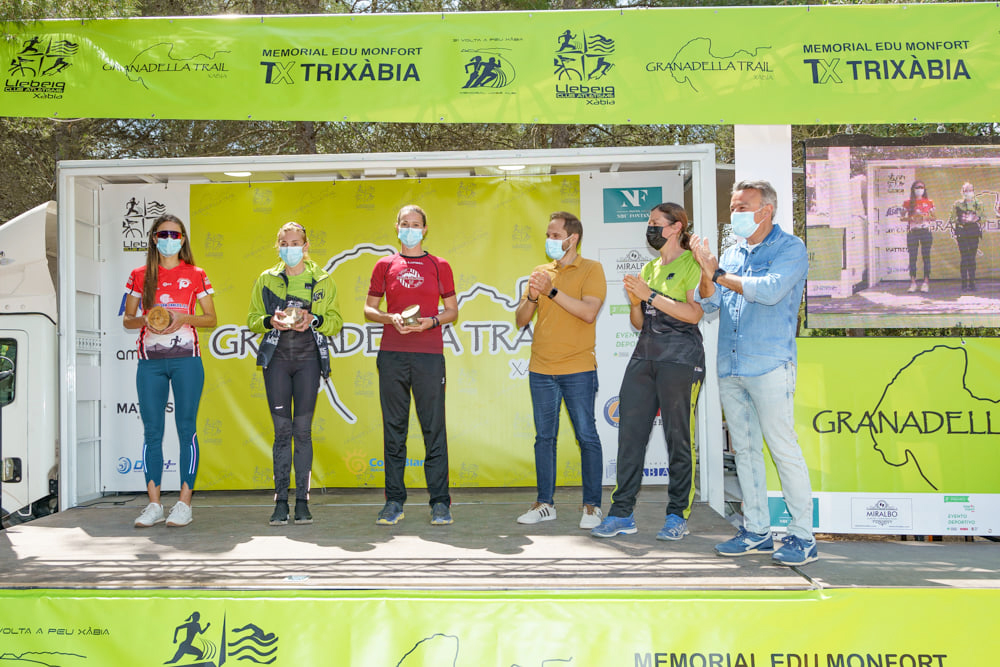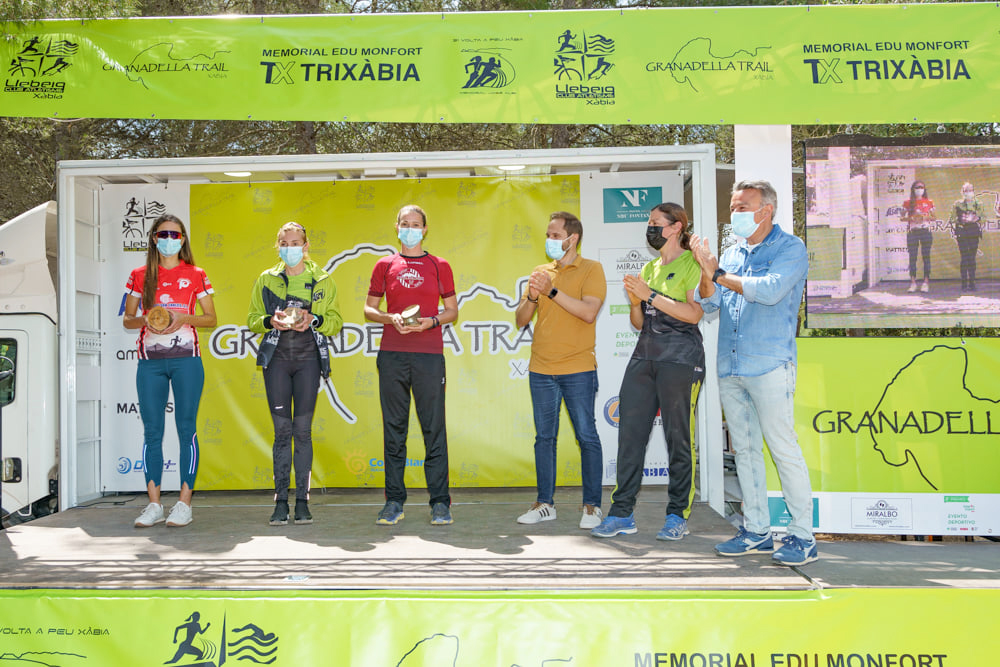 Meanwhile, in the 10 km test, the winners were Moha Rida Younes (who did the sprint trail in a time of 46:56) in the men's category and María Isabel Ferrer in the women's category (59:06). Younes was followed by Domingo Morant (49:50) and Alvan Salvà (50:03) whilst Yanina Flores (with 1:05:50) and Hanna Ustimova (1:10:05) completed the women's podium.
The best local athletes on the 17.2k Trail were Nasio Cardona (with a time of 1:24:08), Juan José Vallés (1:41:52) and Ramón Almenara (1:44:10) in the men's category and Mari Carmén Vallés (1:55:59), Marisol Catalá (1:59:55) and Lisa Childs (2:26:24) in the women's category.
For their part, the best places for C.A. Llebeig on the 10k Sprint Trail were Alvan Salvà, Cristian Monzó (0:55:51) and Antonio Morillo (1:01:26); and María Isabel Ferrer, Ana González (1:13:04) and Miriam Moritz (1:36:29).
In addition to the Grandella Trail main event on Sunday, the Saturday afternoon, a "Mini Trail" was held in the Parque Pinosol, an exciting update of the traditional Xàbia School Cross that runs through the area between rougher roads and flatter parts. More than 80 boys and girls participated in this test divided into six different categories.
The event organized by the Club d'Atletisme Llebeig and the Department of Sports had more than a hundred volunteers who made it possible for the logistics of the event to go ahead when the organisers had just under a month to complete the preparations after the COVID-19 restrictions were relaxed. The Granadella Trail has a large group of collaborating companies and individuals that make the test grow year after year without losing an iota of its appeal.
---
Information Source

---