Alicante produces first BREXIT manual to be published in Spain
The book, produced by the Provincial Immigration Platform, saw 23 national and international authors contribute.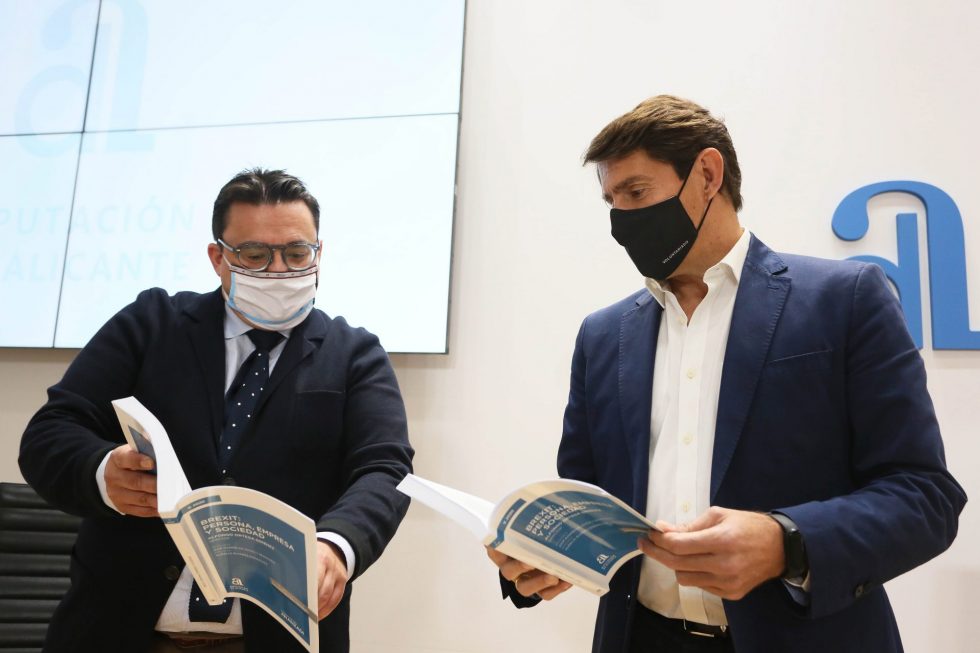 Wednesday 10th February 2021 | MIKE SMITH
The Alicante Provincial Council has published a manual on the BREXIT process. The work developed by the Provincial Immigration Platform is the first on the subject to be produced in Spain and its objective is to analyse and resolve those questions that are being asked after the formal withdrawal of the United Kingdom from the European Union.
Juan de Dios Navarro, deputy for Cooperation, International Residents and Volunteering, unveiled the manual alongside Alfonso Ortega, director of the Provincial Immigration Platform as well as Professor of Private International Law who has coordinated the publication which is titled: Brexit: Persona, Empresa y Sociedad.
Navarro said: "The Provincial Council has promoted this book to respond to the nearly 71,000 British residents who live in the province – 4% of the population – and especially for the 141 municipalities that can use this manual to find direct information on the issue of BREXIT and its impact on society".
Through 300 pages, more than twenty national and international authors, academics and experts in professional practice have worked on the different aspects related to BREXIT, from the problems of residency in Spain to applications for nationality, as well as other concerns related to health care or the business sector.
Ortega explained that this is the fifth provincial work launched by the Provincial Immigration Platform to give advice and try and resolve current issues.
---
Information Source
Press Release – Diputación de Alicante
---