Youngster seriously injured after cliff-jumping near Cova del Llop Marí
The teenager has tried to jump from more than 10 metres high but slipped and fell into the sea, suffering multiple injuries.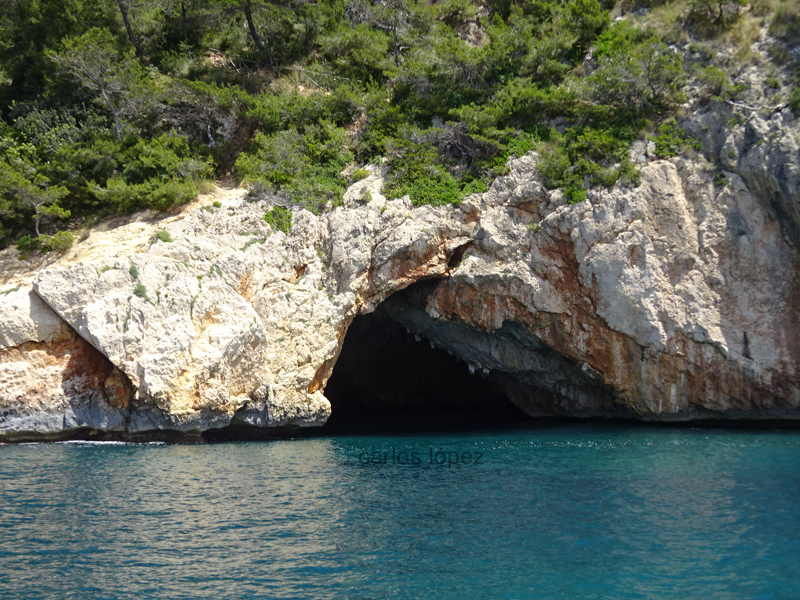 Sunday 20th June 2021 – XÀBIA AL DÍA with Mike Smith
---
An 18-year-old male was seriously injured on Saturday afternoon whilst jumping from the cliffs next to the Llop Marí seacave in Xàbia.
Municipal sources reported that 112 emergency services mobilized local police and Cruz Roja personnel to attend to a male who had fallen from a considerable height into the water in the area of Cala Ambolo – En Caló. On reaching the location , the Cruz Roja personnel were told by friends of the man that he was trying to jump from a height of more than 10 metres and has slipped, falling into the water and losing consciousness.
The emergency response personnel gave first aid to the injured man, who presented multiple injuries, before immobilizing him and transferring him by boat to Granadella beach where the ambulance crew of the beach surveillance team was located. From there, the youngster was taken urgently to hospital.
At the time of writing, there are no further updates on the state of the young man's health.
---

---