Young Xàbia sailor Begoña Pérez-Manglano finishes third in Calp
Together with Lucy Crosbie, she will represent the club in the Spanish Championship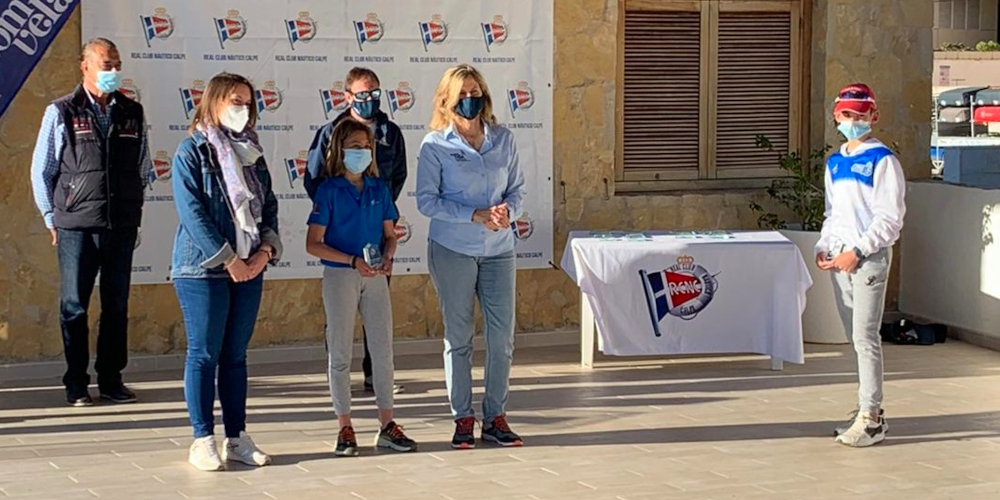 Tuesday 16th March 2021 | translated by MIKE SMITH
Young Xàbia sailor Begoña Pérez-Manglano finished third in Calp at the weekend, representing Club Náutico de Jávea in Under-13 category of the Optimist Junior Sailing trophy.
The event brought together Optimist A sailors as well as the top 30 sailors of Optimist B, and was the last date to qualify to form the Comunidad Valenciana team that will represent the region in the Spanish Championships at the end of the month.
In addition to Begoña Pérez-Manglano, those who represented the yacht club in Calp were Joel Ferrer, Lucy Crosbie, Jorge Momparler, Amelia Baker, Mauro Poveda, Elena Pérez Manglano, Liam Woods, Raül Martínez, Lucas Palomar and Jairo Castell as well as coaches Julián Viciano and Pedro Medina.
In the general category, the best classified of the club was Lucy Crosbie, who finished 16th, a position that allowed her to form part of the select club in the Spanish Championships which will be held in Bayonne, along with Begoña Pérez-Manglano after her excellent results in Calp, taking sixth spot in the last heat.
In addition, among the top fifty of the general classification were five sailors from Xàbia: (Lucy Crosbie (16), Jorge Momparler (27), Begoña Pérez-Manglano (35), Joel Ferrer (46) and Mauro Poveda (47).
---
Information Source
Press Release – Club Náutico de Jávea
---