Xàbia's Robert Zelditz, bronze medal in the regional championship in show jumping
The rider and teacher was able to claim a place on the podium thanks to the facilities at the equestrian centre in Xàbia.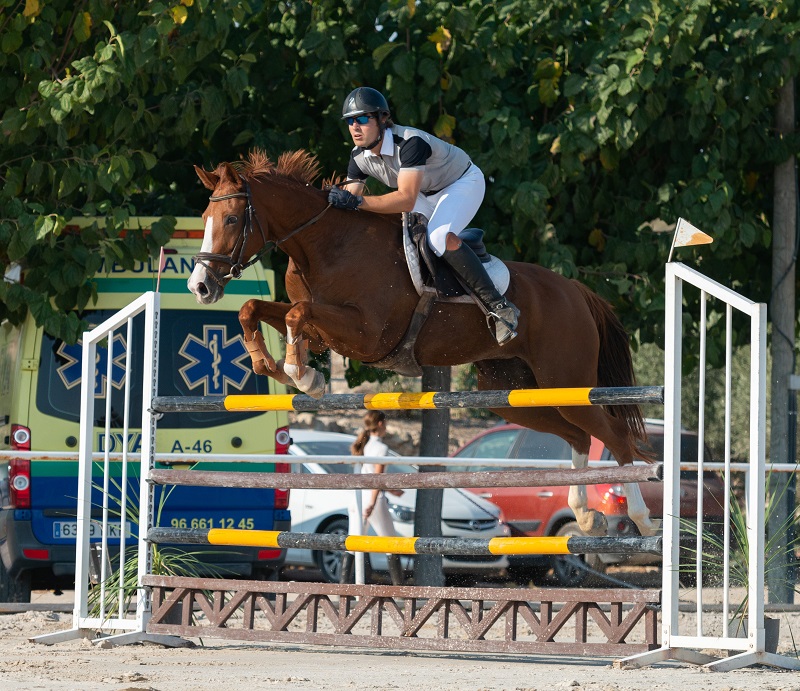 Monday 11th October 2021 – XÀBIA AL DÍA with Mike Smith
---
Rider and teacher at the Centro Hípico Jávea – Montgó Vall Equestrian Centre, Robert Zedlitz, claimed third place in the 2021 Comunidad Valenciana Show Jumping Championships at the Equital Equestrian Centre in Mutxamel.
He claimed the bronze medal of the back of the Silesian mare after a very exciting and well-disputed competition. In the adult and absolute category, the hoses are required to jump higher (up to 1.35 metres) and presents a great technical difficulty. The rider and horse must pass two qualifying tests before facing a final test of two heats, competing four times in three days on a demanding course of 12 to 15 jumps.
A statement from the CH Jávea – Montgó Vall Equestrian Centre emphasized that Robert managed to achieve this success through being able to train at its facilities in Xàbia which has "everything necessary to get started and improve in equestrian sports".
---
Related Links
---

---