Xàbia's beaches will be closed on the night of June 23rd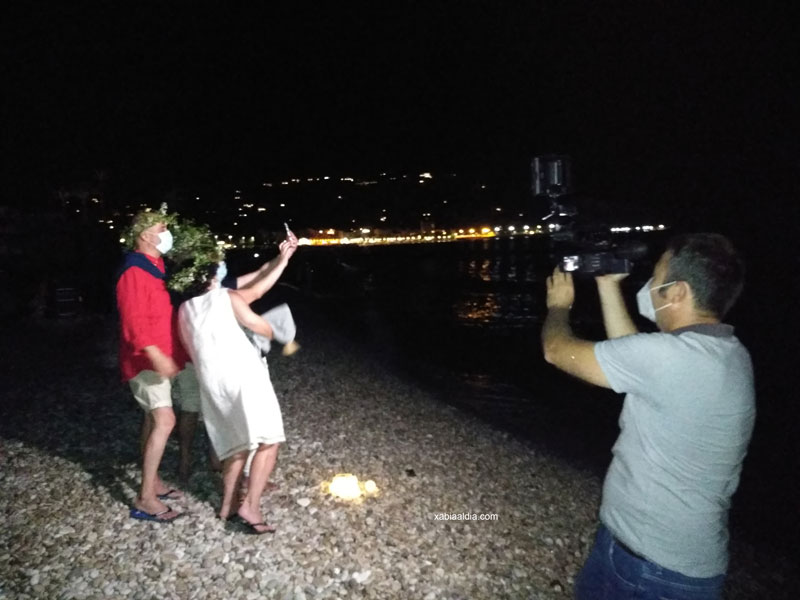 Tuesday 22nd June 2021 – ÁLVARO MONFORT with Mike Smith
---
Xàbia Council has confirmed that it will be closing the beaches and coves of the municipality on the night of June 23rd to prevent unofficial celebrations of Sant Joan that may pose a risk to public safety at a time when infection spread has fallen markedly in the town on the eve of the summer season.
Thus, from late afternoon on Wednesday, the coastal zone of Xàbia will be closed and it will be forbidden to dine or gather on the beaches, an option that many groups of friends had considered doing to celebrate this special occasion in the absence of the fiestas of Fogueres de Sant Joan. The local police, civil protection volunteers and personnel from the Ministry of the Interior will be providing surveillance to ensure compliance with this measure.
Xàbia has accepted the request made by Government Subdelegation and the Federation of Valencian Municipalities and provinces, despite initially not planning to apply the restriction on a particularly special night for the people of Xàbia. However, the Subdelegation, has asked all municipalities in the province for a joint effort so that movement to those which would not have been closing their beaches is prevented, avoiding crowding and the danger of large public drinking sessions.
In recent days, other municipalities in the Marina Alta, such as Dénia, have also announced that their beaches will be closed. However, both Calp and Teulada-Moraira have chosen to keep theirs open, albeit with strict attendance and capacity controls.
This measure is a consequence of the health crisis situation caused by COVID-19 which prohibits – for the moment – the celebration of popular festivities until the arrival of September and the pilot test that will be organized for an adapted edition of the Fallas celebrations.
The council has called on maximum collaboration from citizens to avoid incidents and calls for responsibility and caution on this special festive day.
---

---