Xàbia sports clubs offer summer activities for children
Multisport, basketball, football, gymnastics, martial arts, sailing, surfing, table tennis, tennis, triathlon – some for everyone.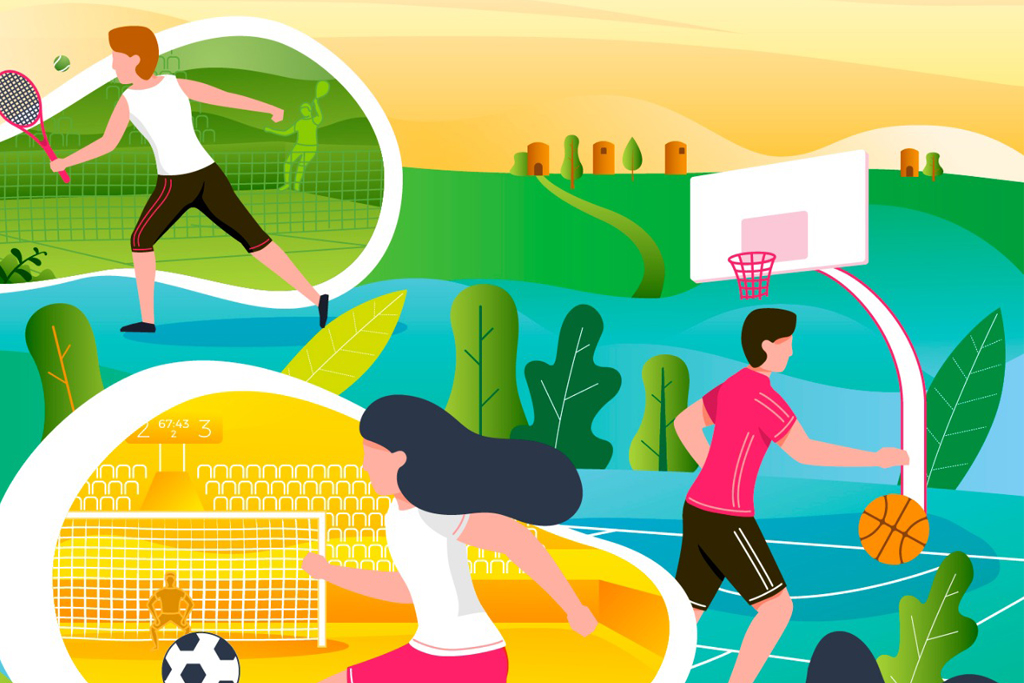 ---
Wednesday 25th May 2022 – Mike Smith
Source: original article – Álvaro Monfort (Xàbia AL DÍA)
---
There is less than a month before the end of the school year and the sports clubs of Xàbia have been working hard to prepare their summer activity programmes for children in the municipality whilst the Department of Sports have also put together two summer camps on psychomotricity, a methodology conceived to help young children mature, and another offering multisport activities.
Municipal Summer Camps
The psychomotricity camp, which will be hosted by the Palau Municipal d'Esports in Avenida del Furs in the port, is aimed at young children aged between 5 and 7 (born between 2016 and 2018 inclusive) and is limited at 30 places.
The multipurpose camp – Activa't a l'Estiu – will take place in the Les Mesquides sports area next to the river in the port and is aimed at children and young teenagers born between 2008 and 2015 inclusive. Focused on racket sports, there are 45 spaces and the camp will be organised into different age groups.
Both camps will be held over the two weeks Monday 4th July to Friday 8th July and Monday 11th July to Friday 15th July from 9.00am to 1.30pm and will cost 70 euros per child.
Inscriptions can be made until Saturday 4th June via this link or on the Sporttia App; registration will be required for both. A list of successful applicants will be published on Friday 10th June. When assigning places, priority will be given to family reconciliation and any special circumstances with the presentation of supporting documentation.
For more information, the contact telephone number is 96 579 20 00.
Basketball
Campus d'Estiu Club Bàsquet Joventut Xàbia
July 4th to July 29th, 9.00am to 2.00pm
Telephone: 616 177 378.
Tecnificació de Bàsquet Juventut Xàbia
July 25th to August 6th, varied schedules.
Telephone: 616 177 378.
Football
CD Jávea Escola Multiesportiva
July 4th to August 26th from 9.00am to 2.00pm
Telephone: 620 306 754 or email info@mo2eventos.com.
CD Jávea Campus d'Estiu Fútbol
June 27th to July 1st from 9.00am to 2.00pm
Email info@cdjavea.es.
Escola del Club de Fútbol La Marina Xàbia
July 4th to August 25th from 6.00pm to 9.00pm
Telephone: 675 276 790.
Gymnastics
Campus d'Estiu Artística CD Montgó
June 27th to August 11th
Email: cdmontgoxabia@gmail.com.
Campus d'Estiu Club Gimnasia Rítmica Xàbia
June 27th to August 12th, 9.00am to 2.00pm.
Email: inscripciones@xabiaritmica.com.
Martial Arts
Club Washinkai
July 4th to August 31st from 9.00am to 2.00pm.
Telephone: 6464 74 83 83 or email washinkaigeoos@gmail.com.
Club de Judo Dojo Do
July 18th to July 22nd from 9.00am to 2.00pm.
Telephone: 600 225 513.
Muay Thai Toro Prats
June 27th to August 12th from 9.00am to 2.00pm.
Telephone: 618 178 765.
Sailing
Escola de Vela del Club Náutico de Jávea
June 27th to July 9th, 9.30am to 1.30pm
Email: sports@cnjavea.net.
Surfing
Surfcamp Leclercq Surfing
June 27th to September 9th, 9.30am to 1.00pm
Telephone: 658 900 807 or email leclercqsurf@yahoo.es.
Table Tennis
Campus d'Estiu Tennis Taula TEMEXA
August 8th to August 12th, 9.30am to 1.30pm.
Tennis
Academia Ferrer
June 27th to September 2nd, 9.00am to 1.00pm
Triathlon
Campus d'Estiu de Triatló Club Llebeig
July 18th to July 29th, 9.00am to 2.00pm
Telephone: 627 000 483 or website www.llebeigxabia.org.
---

---

---