Xàbia schools re-open with more than 1,900 returning children
The education centres have been prepared during the summer by council work brigades ready for the return.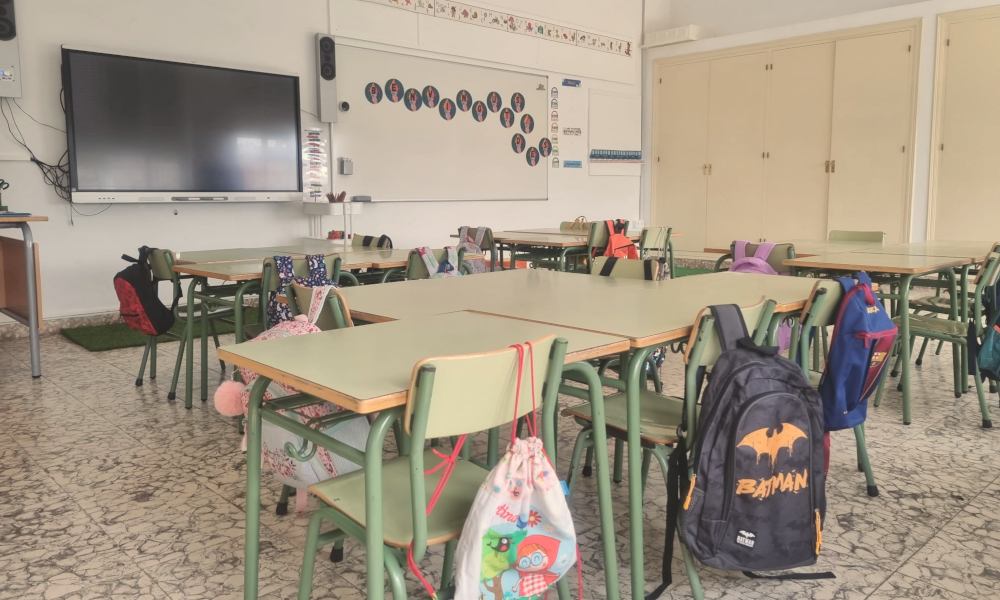 More than 1,909 boys and girls in the infant and junior levels have returned to school in Xàbia today Monday 11th September.
The figures are:
443 · CEIP L'Arenal
420 · CEIP Mediterrània
360 · CEIP Graüll
255 · CEIP Trenc d'Alba
215 · CEIP Port de Xàbia
In addition, 216 children have return to Colegío Mariá Inmaculada.
With regards to secondary schools, 1,004 students have started the new term:
445 · IES Antoni Llidó
443 · IES La Mar
116 · Colegio María Inmaculada
Work brigades from the Department of Services have spent the summer carrying out some work in the educational centres in order to resolve some issues that were pending as well as necessary maintenance work. The required work was detailed to the councillor responsible for the Department of Education, Mavi Pérez, by the centre management teams during a series of meetings that took place during July.
The school year in the Comunidad Valenciana starts today Monday 11th September for Infantil, Primaria, Secundaría Obligatoria and Bachillerato level youngsters and will end on Friday 21st June 2024.
The three school terms (trimestres) and bank holidays (días festivos) are:
Monday 11th September 2023 to Friday 22nd December 2023 inclusive.
Monday 9th October – Día de la Comunidad Valenciana.
Thursday 12th October – Fiesta Nacional de España
Wednesday 1st November – Fiesta de Todos los Santos
Wednesday 6th December – Día de la Constitución
Friday 8th December – Día de la Inmaculada Concepción

CHRISTMAS HOLIDAYS (Vacaciones de Navidad)

Monday 8th January 2024 to Thursday 28th March 2024 inclusive.
Tuesday 19th March – Día de San José

EASTER HOLIDAYS (Vacaciones de Pascua)

Tuesday 9th April 2024 to Friday 21st June 2024 inclusive.
Wednesday 1st May – Día Internacional de los Trabajadores
Friday 3rd May – Día del Subida de Jesús Nazareno (Xàbia only)
---
---