Xàbia puts the creativity of TikTok at the service of equality
The Council joins the #XàbiaPorLaIgualdad contest to the national project 'Rodando por la Igualdad'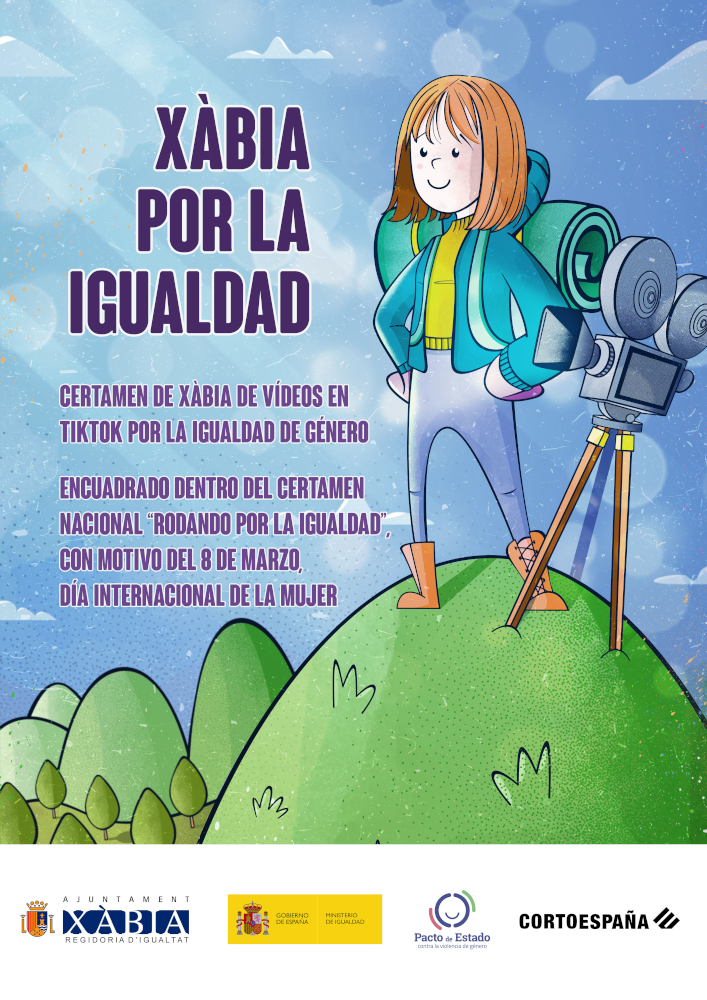 Monday 22nd February 2021 | MIKE SMITH
Xàbia Council has launched "Xàbia Por La Igualdad", a contest around the hashtag #Xabiaporlaigualdad that will collect videos on the social network TikTok to raise awareness and fight for gender equality and in opposition to male chauvinismo. The contest is part of the events which will be held around March 8th, International Women's Day.
To participate it is not necessary to have professional equipment for a mobile phone will suffice … and a good story to tell! It is as simple as uploading a video to the Tik Tok platform with the contest hashtag and filling in the following registration form:
[The rules and regulations of the contest can also be consulted via this link.]
The theme of the contest will be everything that concerns the fight for gender equality (equality in sports, in job opportunities, in domestic tasks, denunciation of toxic relationships, opposition to male chauvinism, empowerment, detection of gender microaggression, the fight against gender violence, etc.).
The maximum duration of the videos will be 60 seconds, and all the creative possibilities provided by the TikTok social network itself can be used. The contest is open to people who live, study, work or were born in Xàbia.
The purpose of the announcement is to stimulate the creative capacity of citizens, while promoting reflection and awareness for gender equality. The Tik Tok platform has been chosen for its high penetration in the younger members of society and for the ease of audiovisual creation it provides.
Prizes
The contest has two prizes, a first prize of 200 euros and a second prize of 100 euros. The deadline for entry is March 10th and the winners will be announced on March 16th.
The initiative is framed within the national project "Rodando Por La Igualdad", which brings together numerous similar local competitions on gender equality issues, and join forces in the common goal of raising awareness for equality and the fight against machismo.
The winning works of each local contest will compete among themselves to decide which is the best work at the national level, which will win a prize of 500 euros, and announced on March 25th.
---
Information Source
Press Release – Ajuntament de Xàbia
---