Xàbia offers free afternoon extracurricular activities in schools
The activities will be split into two schedules, one for 3-5 year olds and the other for those students in primary school.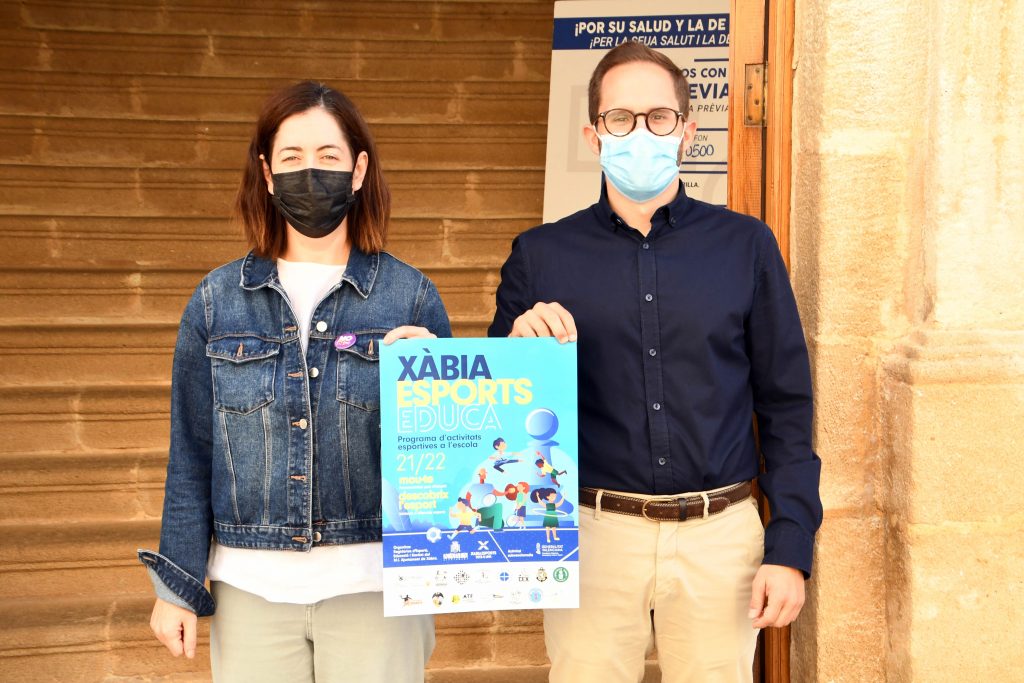 Monday 18th October 2021 – PRESS RELEASE with Mike Smith
---
Extracurricular activities return to the schools of Xàbia this year, providing an option for students to extend their learning schedule during the afternoons. Among those options prepared in collaboration with the Departments of Education and of Sports as well as clubs and sports groups in the mnunicipality, are a wide range of activities to introduce the little ones to sports and the promote healthy habits.
Councillor Alberto Tur (Sports) explained that, after the enforced break due to the pandemic, the free initiative, entitled XÀBIA ESPORTS-EDUCA, is returning to the five municipal centres and is aimed at boys and girls attending infant and primary school, organized into two different schedules according to age.
The first – MUÉVETE- is designed for young children aged between 3 and 5 and will work on basoc motor and social skills; the second – DESCUBRE EL DEPORTE – is focused on the entire primary year groups and will cover sports at the beginner level as well as their basic aspects and values. As a novelty, one-off days will be included in schools on healthy habits and nutrition as well as sustainability and recycling.
The clubs of Handbol, Montgo Rítmica, Escacs, Lluita Dimonis, Atletisme Llebeig, Muay Thai, Gimnasia Ritmica Xàbia, Pilota, Fútbol La Marina, Basquet, CD Jávea, Tenis Taula and Judo Dojo Do Jávea are taking part in the initiative.
The activities will take place from October 18th to May 27th from 3.30pm to 5.00pm and registration is free of charge and managed by each school. Other extracurricular activities offered by the Department of Education are workshops to make a school publication and storytelling.
---