Todos Juntos Jávea mark 10 years with grand dinner dance
Tickets are priced at 50 euros including dinner, live music from The OK Band, a fabulous auction and lots of fun.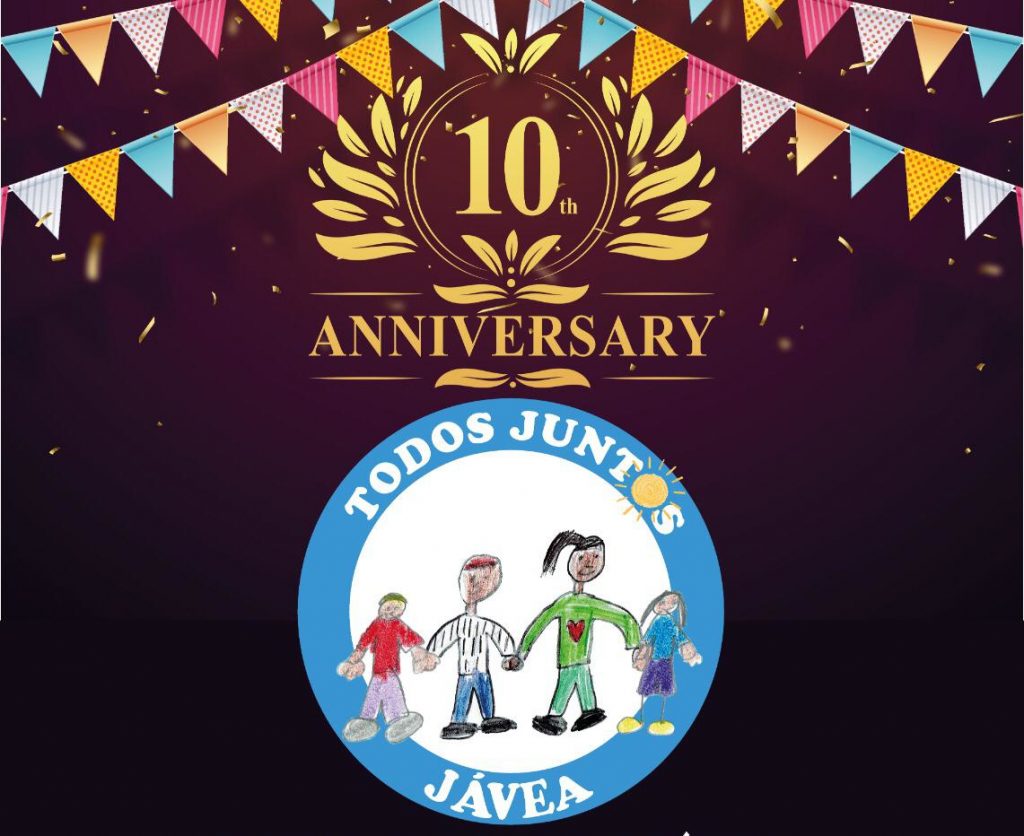 Monday 18th October 2021 – PRESS RELEASE with Mike Smith
---
Todos Juntos Jávea is celebrating its tenth anniversary with a special charity dinner dance with live music and an auction on Friday 17th December at the prestigious Salones Carrasco.
This is the group's first major event since the start of the pandemic and it is hoped that as many people as possible will come together to celebrate ten truly wonderful years during which it has managed to raise an amazing 100,000 euros to support people and families in need in the municipality.
The group explains that "We have all made new friends and we have been introduced to organisations here in Jávea that work tirelessly to help so many people who are not as lucky as we are. We have met individuals who give their time so willingly when needed and we have realised that there are hidden spaces in the town where sadness and sorrow abide and it has been so rewarding when we have been able to help. The success stories are too many to write but all of them go into the colours which make up our lovely town and the special people who live in it."
The statement continues: "As you will all know the recent and difficult Covid years have meant we have not been able to hold any fundraising events. This is our first and will be the best ever. We all need something to look forward to so please join us, support us and help us to start giving again. A fabulous evening, we can dance, we can celebrate."
Tickets are priced at 50 euros. For more information, contact TJJ via email at todosjuntosjavea@gmail.com.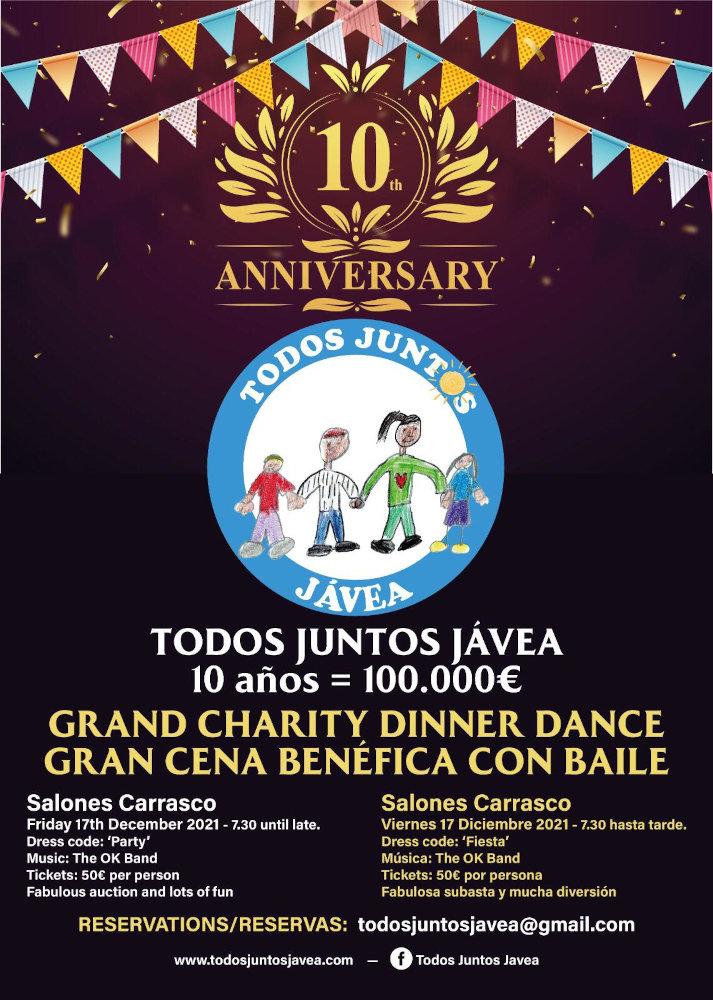 ---