Xàbia joins World Cleaning Day on September 17th
There will be several points that will be cleaned across Xàbia, including La Plana, Primer Muntanyar, Cala Blanca, Portitxol and the river.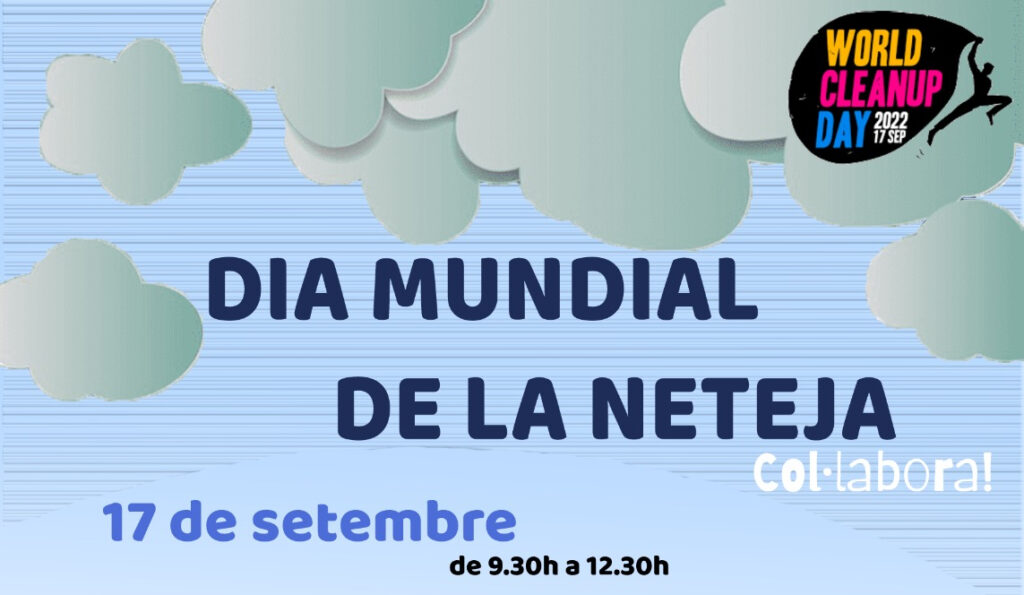 Tuesday 23rd August 2022 · Mike Smith
Source: Ajuntament de Xàbia
In September, World Cleanup Day is commemorated, one of the biggest civic movements of our time, uniting 191 countries across the world for a cleaner planet with the main objective being to try and prevent rubbish ending up in the oceans, where more than 80% of our waste usually ends up.
In Xàbia, the cleaning day has been organised for Saturday 17th September, promoted by the town hall and with the collaboration of Tetma Simetría, Let's do it! Spain, the ISBJORN Collective, Rotary Club de Jávea, Xàbia Neta Entre Tots, Jávea Te Queremos Limpia, Protección Civil Xàbia, CEX, Cruz Roja Xàbia and Club Náutico Jávea.
Organized by areas, the meeting points in Xàbia will be the La Plana recreational area; the yacht club; Gravel beach; Primer Muntanyar; Cala Blanca (Plaza Guillermo Pons); Portitxol beach; Granadella beach; Camí Sortetes (next to the bridge) and the course of the river (Molí nightclub car park). The activity will take place from 9.30am to 12.30pm.
Registration is now open (until September 15th) using this Google Form.
For more information, you can call 965790500 or send an email to servicios@ajxabia.org.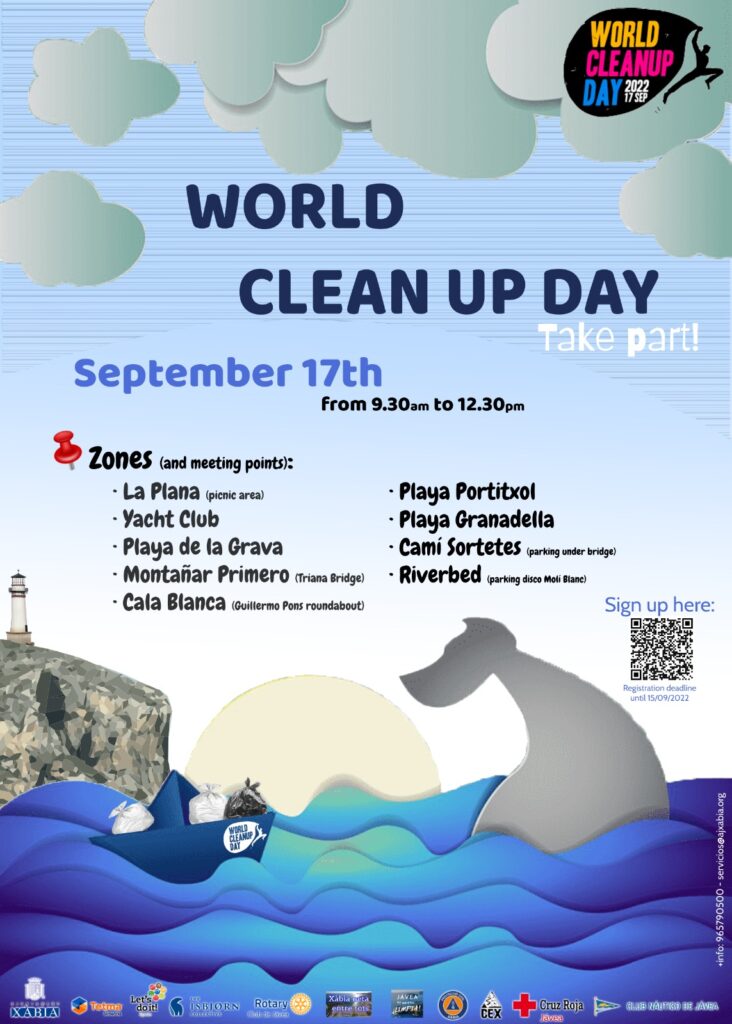 ---

---