Xàbia joins Global World Clean Up Day
This annual global event will take place on Saturday 16th September; pre-registration is necessary.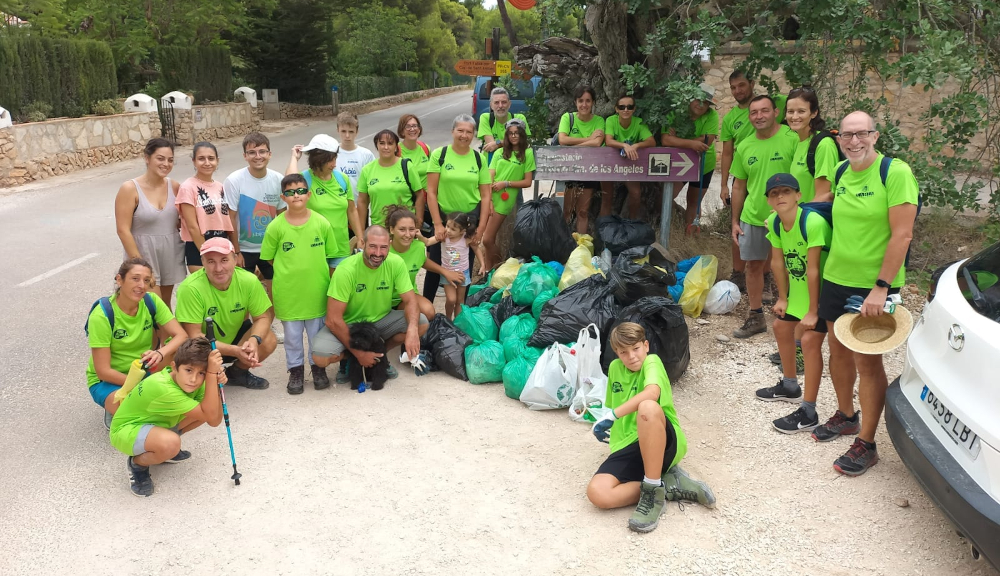 On September 16th, Xàbia will be joining World Clean Up Day, an annual global social action initiative aimed at combating the global solid waste problem, including the problem of marine debris.
The Department of Environment and Services has got together with AMJASA, Protección Civil, Centre Excursionista Xàbia, Club Atletisme Llebeig, Club Náutico Jávea, Marina Nou Fontana, Rotary Club Jávea and The Isbjorn Collective as well as volunteers groups 'Xàbia Neta Entre Tots' and Jávea Limpia Te Quiero', active tourism companies Siesta Advisor and OK Aventures Mar y Montaña, and private companies TETMA (which is responsible for rubbish collection and street cleaning in the municipality), Asevi Pons Químicas and Xàbia Bella Let's Do It.
The responsible councillor, Juanlu Cardona, explained that Xàbia is only one of three municipalities in the Marina Alta which will be participating in this initiative. The town has been divided into different zones of action: La Plana, Cala Tango (by kayak), Santa Lucia, Calle Famorca, Calle Facheca, the riverbed of the Gorgos, Club Náutico Jávea, Primer Montañar, Cala Blanca, Cala Portitxol, Cala Granadella and the viewpoint at the end of Calle Valerio Adani.
The councillor invited everyone to participate in this special cleaning day. Pre-registration is required, either by telephone on 616 159 323, via email at services@ajxabia.org, or online via this link. Registration closed on Thursday 14th September.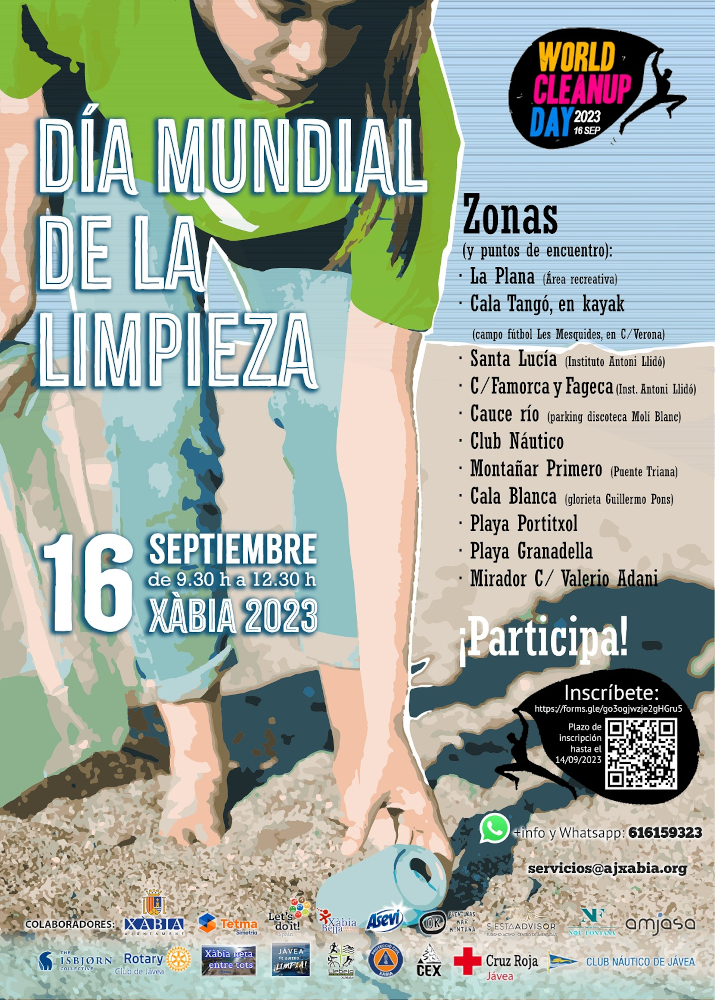 ---
---