Xàbia hosts 4th edition of popular charity walk to raise funds for cancer research
The walk will take place on Sunday 30th October and will follow a route designed for all.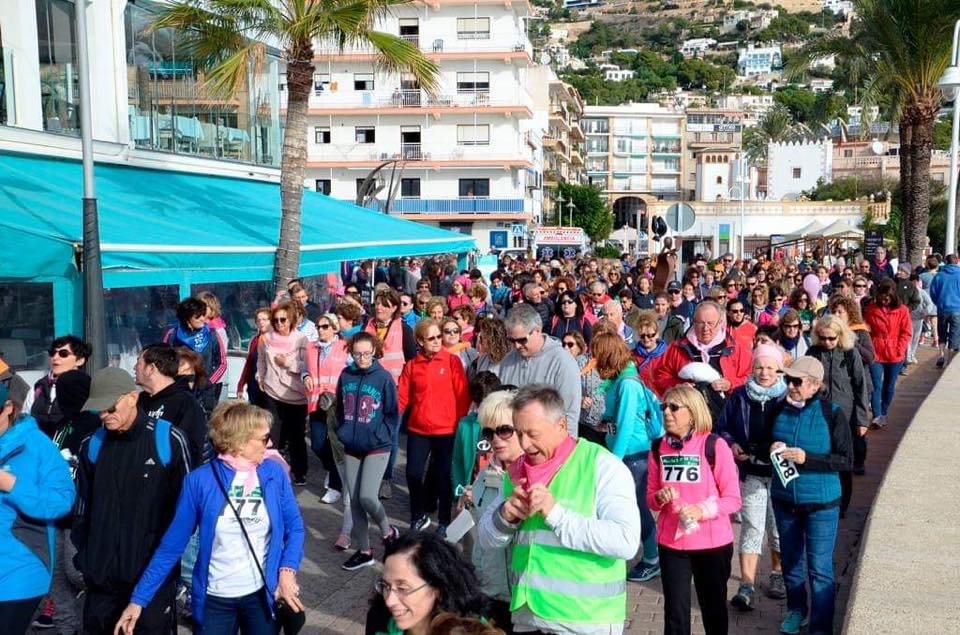 Thursday 13th October 2022 · Mike Smith
Source: Álvaro Monfort (XAD)
Xàbia is back in action against cancer. On Sunday 30th October, the fourth edition of a special charity walk will take place, the purpose of which is to raise funds to contribute to research through the Spanish Association Against Cancer (AECC) and make visible the solidarity and support of residents towards all people suffering from the disease.
As usual, the walk will start at 10.00am from Avenida Jaime I in Duanes de la Mar and its route has been designed so that as many people as possible can participate. Registration involves a symbolic donation of 6 euros and includes a number and a commemorative shirt to wear that day. The day will also feature additional activities organized by the local branch of AEEC.
Interested parties can sign up in the following locations:
Xàbia Històrica
Avenida Príncipe de Asturias, 32 on Mondays and Fridays from 5.00pm to 8.00pm
The HQ of the Comissión de Fogueres in the Plaça de la Constitució on Thursdays from 10.00am to 1.00pm (during the weekly market).
Xàbia Port
HQ of the Comissión de Festes Mare de Déu de Loreto in Calle Severo Ochoa on Wednesday and Thursday between 5.00pm and 8.00pm.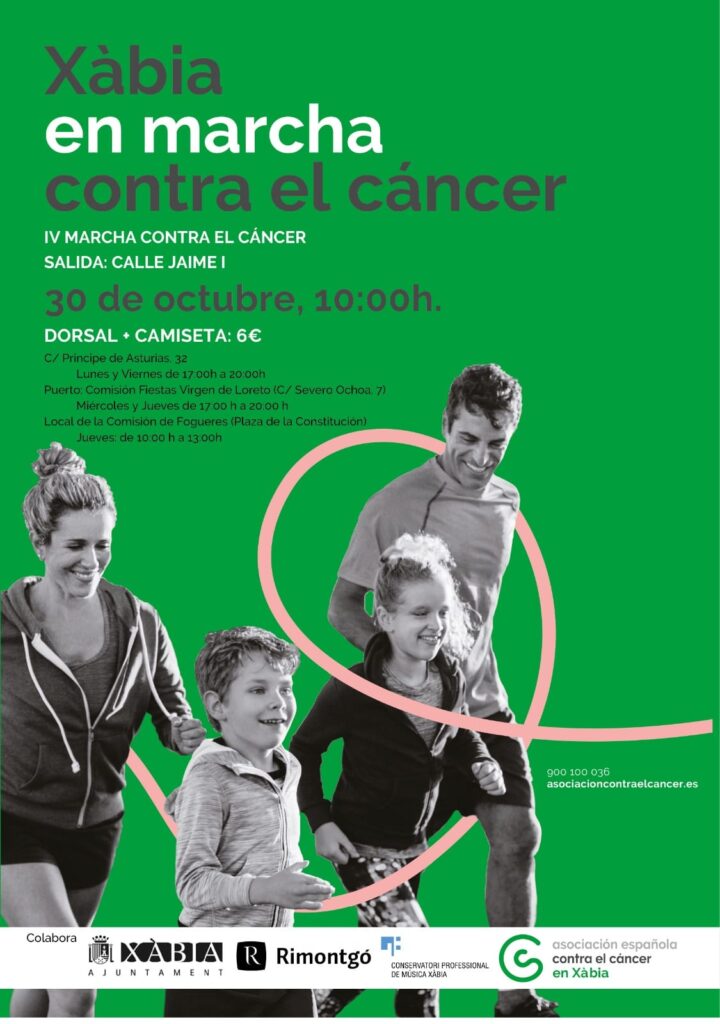 ---

---