Xàbia extends permission for bars and restaurants to expand terracing
There will be some changes during the summer to return parking in the Arenal.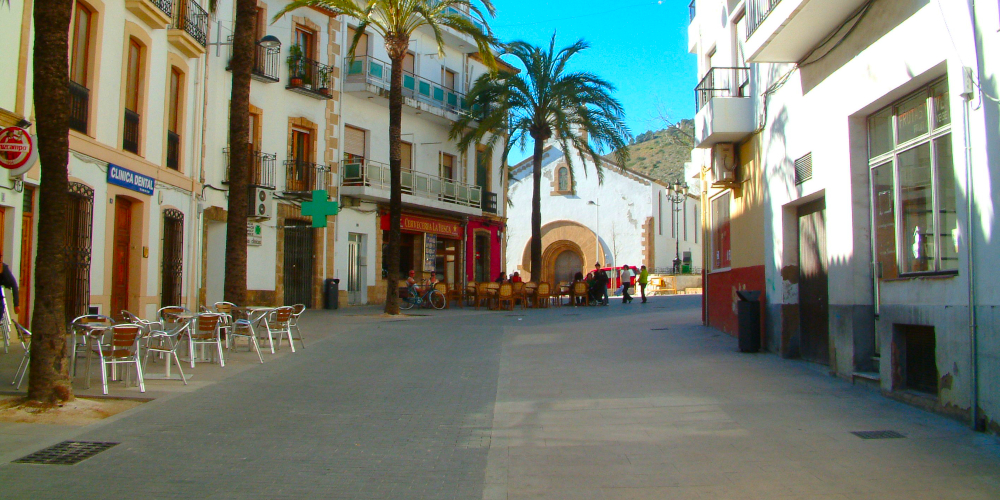 Friday 21st May 2021 – PRESS RELEASE with Mike Smith
---
Xàbia Council has opted to extend permission for bars and restaurants in the municipality to expand its usual area of terracing on the public highway at no extra charge until October 31st. This will allow them to maintain the required safe distances between tables, whilst also compensating for the restrictive measures which are currently applicable inside their premises.
In addition, an extension to the permission granted to the bars and restaurants to occupy a strip of the promenades in the port and the Arenal has also been granted by Costas. This extension will remain in force for as along as capacity restrictions are maintain inside the premises.
As in 2020, Xàbia Council will not charge any tax for occupation of the public highway and will assume any taxes that may be charged by Costa, as part of the local authority's support of the local economy in these extraordinary circumstances.
There will be some changes from last summer with respect to authorization to use the parking areas which provide access to the Arenal promenade as terraces. The council now feels that it is time to return these areas to their usual use as public parking, increasing the spaces available in the area and thus aiming to avoid the problems experiences last summer in relation to both parking, traffic flow and loading and unloading work.
However, the occupation of a limited part of these areas will be granted to those premises that lack direct access to the promenade and therefore don't have the possibility of setting up chairs and tables along its strip.
The council has begun to notify the business community of these changes whilst also calling for collaboration in compliance with all the required COVID-19 health and security measures to ensure a good summer campaign.
---