Xàbia extends contract for lifeguard services on its beaches
An extension will meet the trend in the increased use of the beaches outside of the traditional high season.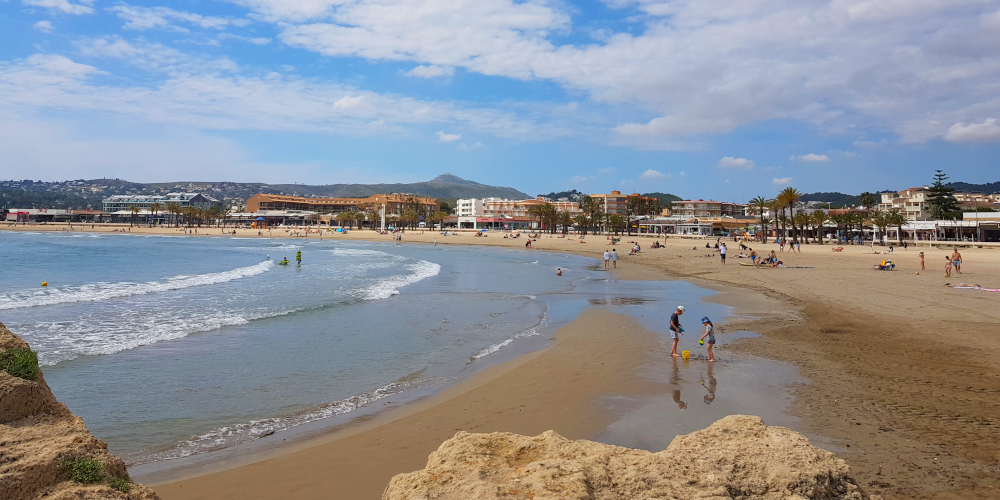 Friday 29th January 2021 | MIKE SMITH
Xàbia Council has opened the tender process for the surveillance, first aid and land ambulance paramedic service on the beaches of the town. The value of the contract has been increased by about 100,000 euros to 453,100 euros per year and valid for two years, with an option to extend for a further two years.
Councillor Toni Miragall (Beaches) explained that the service has been extended to be active from May to at least October to meet the trend in the increased use of the beaches – which has been increasingly seasonally adjusted – and to meet the safety requirements. It will also be adapted to the current health situation with the contract specifications regarding materials, the first aid stations, and organization of the team meeting the regulations on the prevention of the spread of the COVID-19 infection.
The contract specifications have been approved by a mayoral resolution and sent to the public procurement platform. They establish the criteria that will be evaluated for the award of the contract; the financial offer will have a weight of 60% of the evaluation score, whilst the remaining 40% will be based on the summary of the service provision, the organisation and structure of the service, human resources, materials, and equipment.
In addition, the evaluation will take into account the complementary material (kayaks, defibrillators, amphibious chairs and medical stocks of the first aid posts), the creation of an overtime pot to attend unforeseeable situations (medical, weather, or extension of the holiday calendar, etc.), the provision of complementary services (transport, care for those with impaired mobility, search plans for missing people, etc.) and the implementation of computer tools and apps.
Xàbia beaches are a natural environment that receives a large influx of people, especially during the summer months, which makes the lifeguard, first aid and rescue service fundamental to solving critical situations that pose a serious and immediate danger to people's live.
With this lifeguard service, the various aid posts on the beaches will be deployed, any dangerous situation will be reported, the safety of beach users will be ensured, and the service will assist anyone in need, transferring them to the nearest hospital if necessary.
---