Xàbia does not appear on smoke-free beaches list for 2022 issued by the Ministry of Health
The Marge Roig de Dénia is the only smoke-free beach in the Marina Alta region.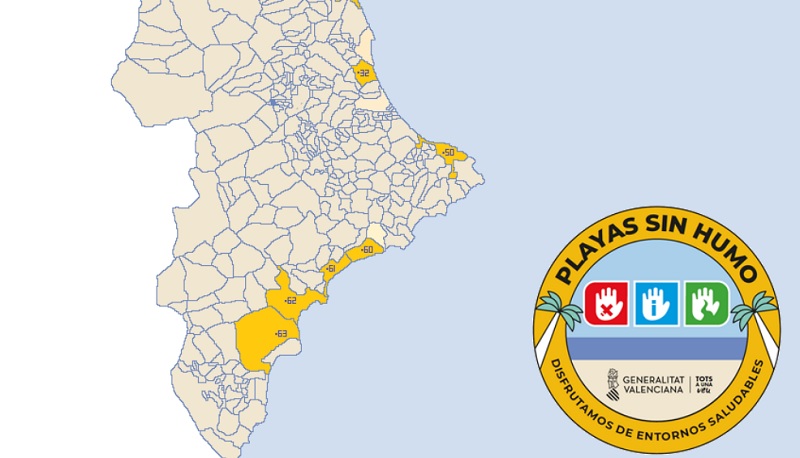 ---
Wednesday 1st June 2022 – Mike Smith
Source: original article – Carlos López (Xàbia AL DÍA)
---
On the occasion of World No Tobacco Day, the Ministry of Health has updated the map of smoke-free beaches in the Comunidad Valenciana, a total of 81 beaches that add up to almost 70 kilometers of 16 municipalities of the region.
According to the official list, the only smoke-free beach in the Marina Alta is Marge Roig de Dénia, the bathing area is located next to Marineta Cassiana located to the east of Dénia Marina and which was declared a tobacco-free beach (at least free in theory) last year.
Smoke-free beaches are places of sand or rock, coves, river beaches and others which the municipalities agree to limit and signpost to preserve the population from the harmful effects of tobacco smoke and its residues. Any council that has sensitive places and which decides, totally or partially, to mark them off as "tobacco-free spaces" can join this network.
No other beach in the Marina Alta appears on this map, which includes the beaches of Tavernes de la Valldigna, all the beaches of Villajoyosa, El Campello, Alicante and Elche as smoke-free areas.
The list has been published just a month after Xàbia Council approved a motion to declare all the beaches of the municipality free of smoke.
Related Links
---
---

---