Xàbia businesses pay tribute to Balenciaga with shop window contest
A total of thirteen businesses will be showcasing their special displays on which residents can vote for their favourite.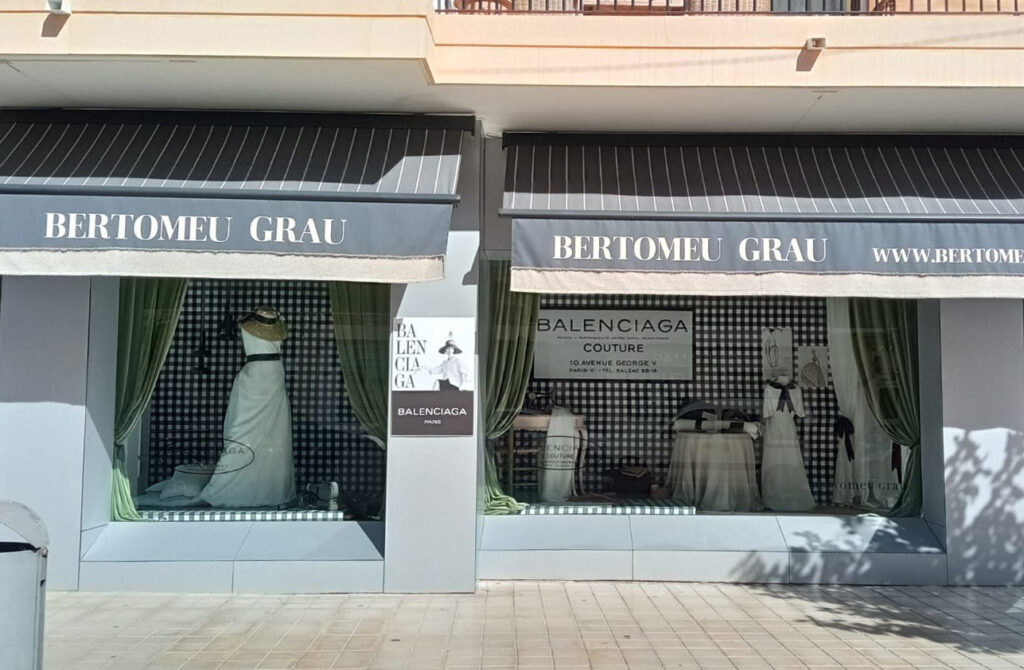 Monday 19th September 2022 · Mike Smith
Source: Álvaro Monfort (XAD)
As the municipal exhibitions dedicated to Balenciaga approach the end of their run, the couturier's magic leaps from the local art galleries to take over the shops of the Historic Centre, Duanes de la Mar and El Arenal.
FORXA, a federation which encompasses all the business associations of Xàbia, has decided to pay tribute to the iconic tailor with a showcase contest that evokes his career and his prolific creation.
In total, 13 establishments have joined the idea. In Xàbia Històrica they are El Zaguán, Azul Marino, Maribel Gilabert Indumentaria Tradicional i Festa, Joyería Salva Mulet, Cuca, Óptica Picó, Calzados La Rulla, Oro Limón and Alonis Joyería. In Xàbia Port: Farmacia Salomé Martínez, Infinity Jewellery & Gentleman and Bertomeu Grau. La Casa del Vino is the only participant in El Arenal.
The window designs must be on display until October 23 and, during this time, residents can vote for their favourite online through THIS LINK. Up to three prizes will be awarded consisting of a first prize of 400 euros, a second of 200 euros and a third of 100 euros, all of them in gift-ticket format that can be exchanged at any of the shops and establishments that are part of FORAX. The prizes will be delivered on October 25th, coinciding with the celebration of the day of local business in the Comunidad Valenciana.
FORAX encourage everyone to go for a walk around the municipality and visit the participating shops to see the original and elegant proposals of our small businesses and then vote for their favuorite window display.
In addition, FORXA would like to thank the Alicante Provincial Council for its support in making this action a reality.
---

---