Xàbia band Arsènic presents their latest song 'L'Últim Anhel' together with La Fúmiga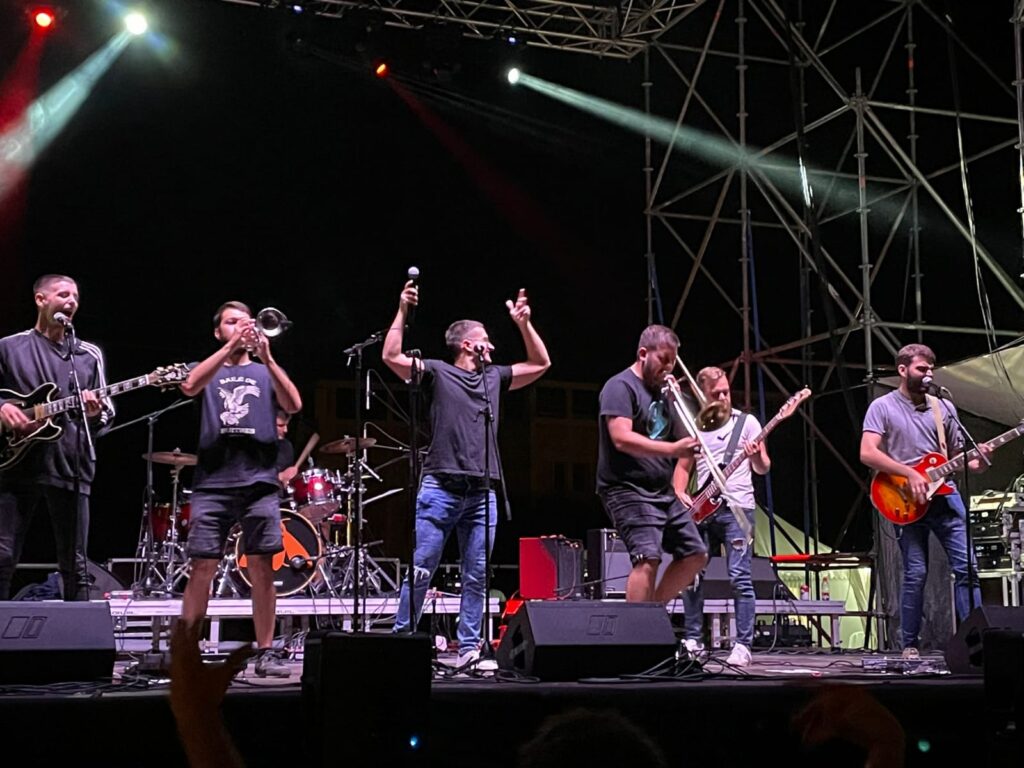 ---
Thursday 31st March 2022 – Mike Smith
Source: original article – Álvaro Monfort (Xàbia AL DÍA)
---
The continued success of Xàbia band Arsènic appears to be unstoppable. After the most complicated months of the pandemic, the band released their latest song L'Últim Anhel, consisting of three of self-penned songs, of which La Senda came second for the title of 'Cançó de l'Estiu 2021', beating proposals from renowned music groups in Valencià.
That exciting duel came out with an almost unbeatable winner. La Fúmiga won the title with the song Ja no fa mal which featured singer Samantha. However, there seems to be no rivalry between the two since Arsènic and La Fúmiga have teamed up to promote L'Últim Anhel that has just been released on March 30. "We asked them if they wanted to collaborate with us and they immediately said yes," said the band.
The contribution of Artur Martinez and José Beteta, vocalists of La Fúmiga, represents a real boost in the professional career of Arsènic who join one of the big names active in the Valencian music scene.
L'Últim Anhel deals with the internal struggles that a person continually faces, the contradiction in which one lives on many occasions, and the constant attempt to escape from problems. However, the song sends a hopeful message that encourages you to stop running from all these disturbances and face them.
The video clip has been shot by the young production company Pacific Films from Dénia which, in a short time, has worked with numerous entities and companies in the region. Their achievements include the Caixabank Participa Méliès award for the short film Siega de Mieses and the Iberdrola Nuestro Planeta award for the Lata project.
---

---