Winds gusts over 100 km/h recorded in Xàbia during Friday
The weather stations monitored by MeteoXàbia recorded strong gusts in several areas.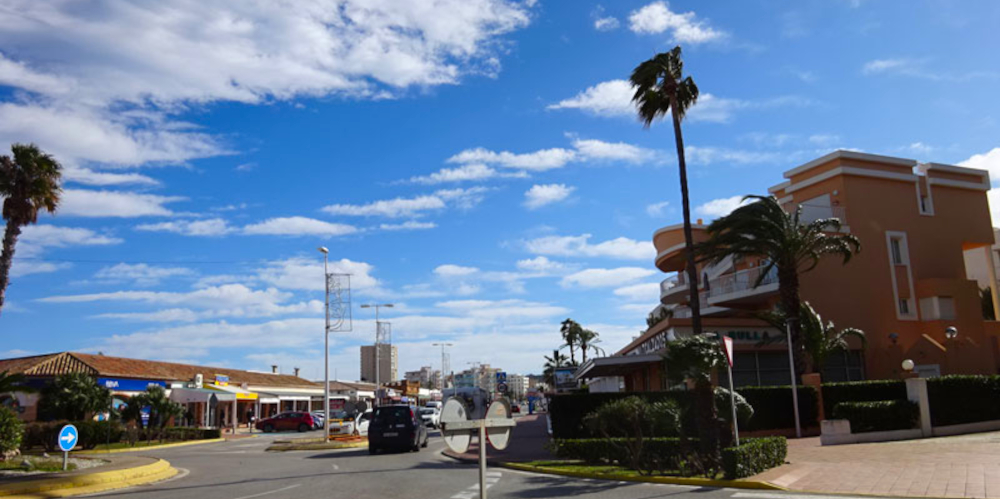 Saturday 23rd January 2021 | Xàbia AL DIA / MIKE SMITH
Strong winds caused by Storm Hortensia exceeded 100 kilometres per hour at several weather stations installed and monitored by Toni Bolufer (MeteoXàbia) throughout Xàbia yesterday.
According to data collected by XAD and javeamigos from the various weather stations, gusts more than 100 km/h were recorded in three locations during yesterday afternoon: the anemometer on top of the 344m high hill of Tossal Gros registered the highest speed at 122.3 km/h at 14:40, whilst the station at Alt de la Granadella, on the edge of the natural park, recorded a gust of 105.5 at 13:35 and that of Xàbia Històrica, which is located on a building in the Plaza de la Marina Alta (Correos) registered a speed of 103.0 at 13:45.
Across the rest of the municipality, the Arenal beach recorded a maximum speed of 66 km/h whilst the port registered 86.9 km/h. The weather station at Freginal, close to the old bridge, which sends data to AEMET, the state meteorological agency, recorded a maximum gust of 72.4 km/h.
One of the phenomena of Hortensia has been the unusual rise in temperatures with all but four of the 22 stations dotted around Xàbia recording maximum temperatures above 20°c, the highest being registered at the Arenal beach (21.4°c).
21.4°c Platja de l'Arenal – 66 km/h
21.3°c Benvenguts·Heliport Xàbia – 82.1 km/h
21.3°c Fontanella – 72.2 km/h
21.3°c Montgó Verd – 79.6 km/h
21.3°c Port – 86.9 km/h
21.2°c Freginal – 72.4 km/h
21.2°c Partida Lluca – 68.5 km/h
20.9°c Xàbia Històrica·Pueblo – 103.0 km/h
20.8°c Club de Golf Jávea – 91.7 km/h
20.8°c La Granadella – 62.8 km/h
19.1°c Cap de la Nau – 85.1 km/h
The high winds forced emergency personnel to deploy to deal with fallen branches, rubbish bins being blown over, and fallen trees. One tree which was blown over in Camí Vell de la Granadella broke a water pipe and AMJASA workers were deployed to repair and re-establish the supply to the surrounding areas.
Click below to read the original text of this story on Xàbia AL DIA

---